Why Study Physiotherapy in Canada?
Wed April 15, 2020
830
The immersion of automation technology has led to an inactive lifestyle, and that is why people are facing many muscular-skeletal problems such as osteoarthritis knee, stiff shoulders, neck pain, and backache.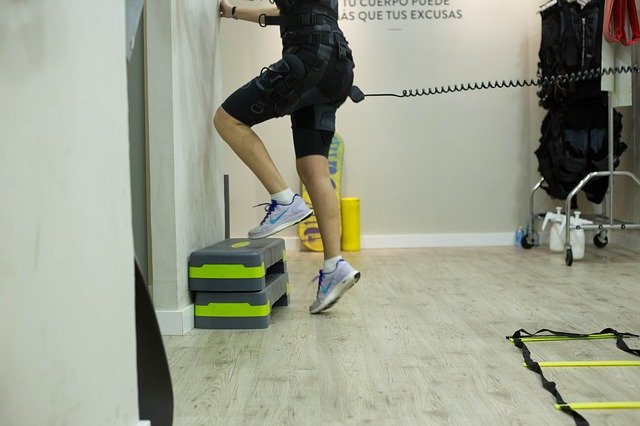 Physiotherapists work in the mainstream like doctors who cure these muscular-skeletal problems. Many of you must be wondering what and why to Study Physiotherapy in Canada? Well, physiotherapy is a health profession that deals in maximum mobility of muscles by applying clinical reasoning. Students who have a passion for the human body and want to promote wellness physiotherapy is the right profession for you.
Well, most of you might not be aware that physiotherapists are in demand nowadays, and this demand is increasing with each passing day. Graduates can work in various departments like outpatients, intensive care, elderly care, and stroke service. Studying physiotherapy from Canada is a fantastic opportunity to develop skills and practical knowledge of the subject. It will also strengthen their communication skills and will teach them how to connect with different kinds of patients.
By acquiring these sets of skills, students will be able to make a positive impact on their patients throughout their careers. Well-trained students in physiotherapy can apply for jobs both in the private and public sectors. The private sector employers include hospitals, sports clubs and gyms, nursing homes, teaching and research, and leisure centers whereas, public sector employers include school and children centers, healthcare charities, organizations, and armed forces.
Following are the different types of physiotherapy courses relating to various physical activities:
1. Sports:
Sports medicine is a thriving topic in Canada. A lot of research is going on for people with disability, especially mobility impairments, and spinal cord injuries in Canada. If you want to make a career in the sports and Disability area, then there are many top Canadian universities and colleges in big cities like Vancouver, Toronto, and Ottawa where you can study. They are the best places to work with community members, and you can get your hands on the latest technology.
2. Orthopaedic physical therapy:
Canada is not only one of the top overseas education destinations but is also an outdoor trekking hub, making it a great place to practice orthopedic physical therapy treatment for people who want to have an active lifestyle. It focuses on treating injuries related to the orthopedic system that includes bones, tendons, muscles, joints, and ligaments. Besides this, sports culture is a huge part of Canada; therefore, there will be no shortage of sport-related therapies and research. Many top Canadian academic institutes offer excellent options to students.
3. Rehabilitation medicine:
Rehabilitation medicine is the field that is mainly concerned with the diagnosis, prevention, treatment, and rehabilitation management of people with disabilities. It is in huge demand, and after graduating, Canada offers many opportunities for the students to work after study. The universities and colleges have strong links with national and local health care providers. With the help of these links, students get a fair chance to put their knowledge into practice.
After graduating in Physiotherapy, the student can also opt for research instead of landing a job. There are many physiotherapy research areas and disciplines.
A lot of research into exercise interventions is underway for this aging population with chronic conditions. The research includes analysis of the influence of support communities in education and exercise on physical functionality, depression, and pain. For example, older people exercising in isolation tend to adhere to the program for a shorter period than those who are exercising in groups.
Another area of research is sports injuries rehabilitation that includes knee and leg injuries, head injuries, and tendon injuries. With research, new techniques of recovery are being developed along with sports medicine, to help athletes regain their original mobility.
Other research focuses on healthcare education and policy. For instance, researchers are working on testing and implementing new models of inter-professional care, reducing orthopedic surgical waitlists, and improving the use of health professions. There is a lot of research going on in the orthopedics department as well. The primary focus of the research in this field is on lower back pain and rehabilitation.
Still confused, where and how to start and why to Study Physiotherapy in Canada! Do not worry at all! iApply is there to guide international education aspirants in the physiotherapy field. If you are planning to undertake a physiotherapy course in your bachelor's, masters, or at the Ph.D. level, then apply to the top Canadian colleges and universities from the comfort of your home. You can make multiple applications from one platform and one profile. Apply to the upcoming intakes now!

---