Why Study in Humber College?
Fri July 23, 2021
1092
The first question everyone asks while planning to study abroad is what can be achieved from international education, and the immediate next one is how a particular college or university and program will assist them in accomplishing it.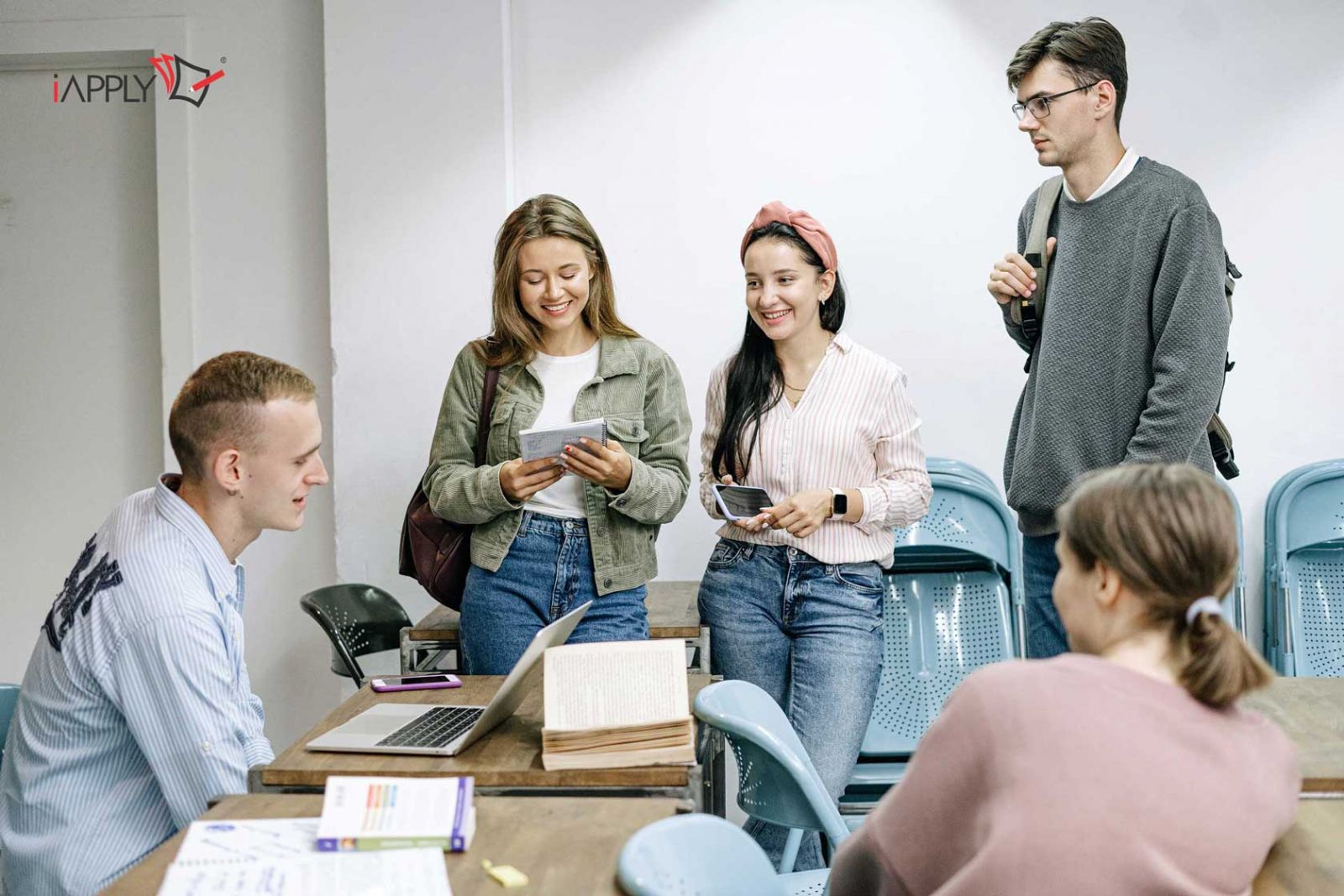 Here, you will read about how Humber College, one of the renowned colleges in Canada, is a suitable academic institute for international students from different academic backgrounds.
Humber College has a lot to offer in terms of quality of education, location, work opportunities, and on-campus facilities. The subsequent sections explicate it in detail.
Programs Offered:
The college has programs for students wanting to pursue education in all disciplines – arts and humanities, nursing and health, media and journalism, engineering and technology, business and management. The programs here are provided at undergraduate, certificate, and diploma levels.
Some of the most popular programs are:
- Paralegal Education – A program in paralegal education prepares students for research, oral and written advocacy through the case and problem-based approaches.
- Global Business Management – This subject makes the students ready to face challenges of leadership, communication, creativity, and strategy head-on.
- Human Resource Management – Programs in HRM cover employment law, labor relations, training and development, pension and benefits, occupational health and safety, compensation, performance management, recruitment and selection, and human resources planning.
- Supply Chain Management – SCM equips the students in analyzing the marketplace, developing demand forecasts, evaluating supplier capabilities and utilizing technology, and analyzing business processes.
- Fitness and Health Promotion – A fitness and health promotion program teaches anatomy and physiology, nutrition, training principles, injury management, speed, agility, physical literacy, and athlete development.
Mechanical Engineering Technology – Hands-on expertise can be gained in designing, manufacturing, and operating engineering systems in a mechanical engineering program.
- Civil Engineering Technology – By pursuing a program in this field, a student can learn about designing steel structures, municipal services, supply management, materials testing, project administration and management, and environmental protection and remediation.
Campus Locations:
There are three main campuses - North Campus, Lakeshore Campus, and Orangeville Campus.
North Campus – Located in northwest Toronto (Ontario), this campus, since its foundation, is known for its programs in technology and business. Thousands of students get enrolled every year in its full and part-time courses.
It houses the Barrett Centre for Technology Innovation which renders many applied research projects available for students to work on. Humber's expertise in applied research, automation, robotics, systems integration, user-experience testing is illustrated through the courses offered here and work-integrated learning.
The University of Guelph-Humber (a university-college partnership) is also situated on this campus.
Lakeshore campus – Humber's Lakeshore Campus sits on the shores of Lake Ontario in the west end of Toronto, also known as New Toronto. It also welcomes thousands of students for its full-time programs and a few hundreds of them also live in residence with the provision of all modern conveniences.
Orangeville Campus – With a cohesive setting for students to interact with the faculty, the campus largely offers programs focused on Human and Social Care.
Employability
The various full-time, part-time work-integrated programs and co-op programs the institute offers create the best opportunities for students to become job-ready and gain some experience in working in their field.
The institute's been running co-op programs since the 1970s and this has provided students the option to even work in their area of interest (i.e. what they are studying at the college) while they study.
Facilities:
The college has an indoor pool, athletic facilities and a spa, student gallery and commons, library, recreational complex, fitness center, and food court. Some tech-centered facilities include interactive, technology zones, digital media studios, and broadcast centers, prototyping and maker spaces, open concept gathering spaces, demonstration areas, and a center for urban ecology.
Accommodation
The institute offers residences for students at both its campuses with both single and suite-style rooms. These spaces also have amenities such as study rooms, recreational area, community kitchen and exercise room.
Tuition Fee
The fee range for studying a program at Humber College is CAD 15,000 to 25,000.
Scholarships
The college offers assistance through its scholarships to recognize the students' academic achievement, community involvement, leadership, volunteer services, and financial need.
It extends the academic achievement-based scholarships through Degree Entrance and Degree Transfer Scholarships that are automatically awarded based on academic average or credential completion.
What's special about Humber College?

- Over 80% employability rate for graduating students within six months
- Focus on hands-on and experiential learning
- Network of more than 240,000 alumni across the world including Andres Arango, Ben Bowen, Jared Pelletier and Royal Copeland
- Collaborative and applied research initiatives
- Safe campus environment with 24/7 hours patrolling

If you're looking to study in Canada in the next intake, and have questions about IELTS score, admission requirements, waivers and scholarships or application procedure, contact 1800 890 1775 for expert guidance at no cost or simply log on to iapply.io.
---