Why Should You Study In Canada In 2021-22?
Mon May 11, 2020
612
Over the past few years, Canada has become the hub of international education and students from all nationalities go there in search of the perfect education. Its top-quality education, student-friendly population and welcoming environment have helped it emerge as an education superpower. Canada is home to numerous globally recognized institutions that offer amazing education with an affordable tuition fee.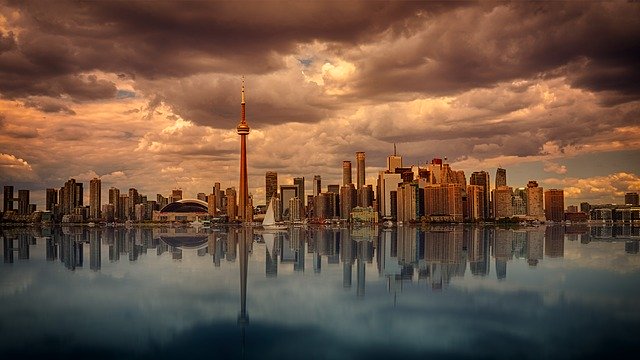 Even during the current situation, Canada is still popular among students looking to study abroad. Canadian institutions have already begun taking online classes for students enrolled and are willing to go the extra mile to educate students from wherever they are. Even during such adverse times, students are not deterred to go for international education, all thanks to the cooperation of the academic institutions. Recently, as a lot of students lost jobs due to the outbreak of COVID, the government took care of the finances of international students living in Canada.
Canadian universities and colleges are famous for their quality of education across the globe. It has excelled in a number of fields such as computer sciences, health care and engineering. More and more students are choosing Canada for education for its universities are headed by the best professionals, have the best technology as well as students services. The tuition fee is also not as high as that in other countries like the UK or the USA and therefore, we see so many students preferring Canada or studying abroad rather than any other country.
Along with academics, students are given the opportunity to pursue plenty of extracurricular activities while studying in Canada. From joining various clubs and societies to learning a new skill, one has access to a number of different activities to pursue. Part-time jobs are a big part of international education, students are able to earn while studying a this instils in them a sense of responsibility as well as independence.
Along with being an educational force to reckon with, Canada is home to some of the most amiable people in the world. It is a student-friendly country with some of the nicest people in the world willing to help you out with everything. The sense of community is very strong and therefore, you never feel alone. It is also a very safe and secure country especially for females who have access to everything a male has without any concerns about safety.
Canada generates a large number of jobs and students do not face any dearth of employment. Most universities have stellar employment records with maximum students gaining employment within six months of graduation. Every year the country generates over 1.6 million undergraduate jobs and employment is one of the major reasons why students choose Canada as their preferred destination.
Natural beauty is a strong suit in Canada as it is a huge country resplendent with picturesque landscapes and wonders of nature. From the majestic Niagara Falls to the old, European architecture in Quebec. It is truly an explorer's paradise with tens of thousands of stunning places for one to admire.
Canadian immigration laws are not as stern as those in other countries. If you're a responsible citizen and at your best behaviour while living there, nothing can really stop you from gaining a permanent residence. In a nutshell, the pointers mentioned above are the major reasons Canada is the best country for higher education for students from varied ethnicity and all parts of the world.
---