Why Is An International Degree The Best For You?
Mon April 6, 2020
694
Studying abroad is often considered a life-altering experience. Students who go to study abroad from their home country come back as changed people that too for the better. Studying in a developed country such as USA, Canada, France, Germany, Australia, Ireland and others provides you opportunities you'd have never received in your homeland. State of the art facilities, top-notch education and cultural awareness are the highlights of your education abroad.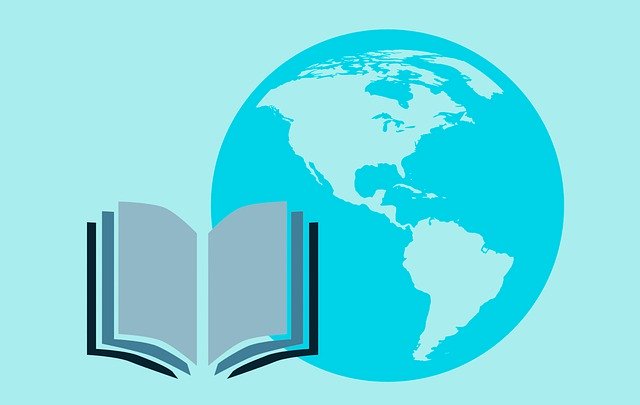 First and foremost, studying abroad instills a sense of independence in you which plays a great role in making you a responsible human being. You take care of your entire life on your own without any real-time supervision or guidance. This freedom makes you more confident and helps evolve your entire personality. Secondly, it looks great on your resume and definitely gives you an upper hand over everyone. Studying from an acclaimed institution in a developed nation gives you plenty of exposure and thereby, gives you a better chance of landing a job. Thirdly, it increases your cultural awareness and conscience. You meet people from various nationalities and religions and get a chance to interact with them. You might not understand, but such interactions influence your thought process and fetch you a better understanding of various cultures.
An international education boosts your resume in countless ways. The very mention of an overseas degree on your resume adds instant value to it. Studying abroad provides students a plethora of experiences, both academic as well as practical, which are valuable in the professional world. The practical experiences student gains while studying in a foreign university make an appearance on a person's resume and hence help him/her to build a better future.
Students can take up other skill building courses and part time jobs while studying which help them learn and earn at the same time. On the job training, internships and exchange programs are all the key aspects of foreign education. The infrastructure and student services at international universities are impeccable and along with academics, there is a vocation to pursue for everyone. You can learn a new language, some new skills, or develop any hobby you like. Traveling, field trips and educational trips are also frequent when studying abroad.
Unlike Indian educational institutions that focus more on theoretical knowledge and have an examination based approach, colleges located abroad lay great emphasis on practical and skill-based expertise that can help them out in the real world. And thus, these skills make for a striking appearance on a person's resume.
Another significant aspect of overseas education is the facility of Co-operative education and work-study programs. The very fact that students have the choice of working while studying not only helps them financially but also adds a shining start to their resume. Furthermore, these working experiences shape the student for what lies ahead of them and give them a taste of the professional world.
Several colleges and universities abroad help students with internships and on the job training, which consequently helps them make their resume more attractive to potential employers. Moreover, students also have options such as community outreach programs as well as volunteer work; these activities are a way of the college administration and students to give back to the community that helped them grow. These voluntary services make an individual's resume stand out and undoubtedly give it more weight over other students.
In order to make my point more clear to the readers, listed below are the most popular, student-friendly and academically rich study locations around the world:
AUSTRALIA:
Australia is home to some of the best universities and colleges in the world. In the list of top 100 universities across the globe, Australia has a total of five universities. Resplendent with beauty and a vast expanse of land, Australia gives students the opportunity to major in almost all disciplines. Still, the most famous ones are business, humanities as well as applied sciences. The most famous universities are the University of Melbourne, University of Sydney, Australian National University, Monash University, etc.
CANADA:
Canada is a beautiful country located in North America and has been an excellent place for students from all over the world. Canada has great universities and colleges in every province of the country. It is home to one of the best educational institutes in the world, such as the University of British Columbia, McGill University, University of Alberta, McMaster University, University of Toronto, and many more. Canada is very hospitable to immigrant students, especially those from India and around. From student services to high education standards, it has become a student hotspot.
USA:
USA is home to one of the best universities in the world, like Harvard University, Princeton University, Yale University, Stanford University, Columbia University, and many others. It is among the top choices of the country for students all over the world. Being one of the most culturally distinct nations around the globe, USA is an experience in itself. Even though the criteria for entering American universities is not the same as Canada or Australia and is a little more complicated, once a student makes it to America, he/she has endless possibilities for his/her future.
UNITED KINGDOM:
The United Kingdom includes England, Scotland, Wales, and Northern Ireland. The UK has always been a hub of education with some of the most world-renowned universities in the whole world, such as the University of Oxford, University of Cambridge, the University College of London, King's College, Imperial College London and many more. The UK is famous across the globe for its quality of education and academia, and to make this education available to students all over the world, UK colleges offer numerous scholarships and cross country programs to its students.
Along with the above-mentioned points, there are countless other reasons that can justify why going for education abroad is in your best interest. Along with material reasons, there are numerous personal reasons why going overseas for education is the best for you. You get to grow as a person, formulate your own opinions without any prejudice and work on your won ideas. From independence and self-realization to a holistic personality development, studying abroad is a boon for you which will inevitably affect the rest of your life.
---