What Are The Benefits of Studying in Canada?
Thu July 2, 2020
1058
Studying abroad is an experience of a lifetime that prepares you for the world beyond your books and classroom and helps you evolve as a successful person. Whenever a student thinks about studying abroad, then the first country that comes into the mind is Canada. It is one of the most coveted study abroad destinations for Indian students. It is home to more than 640,000 international students and is now commonly referred to as an educational superpower.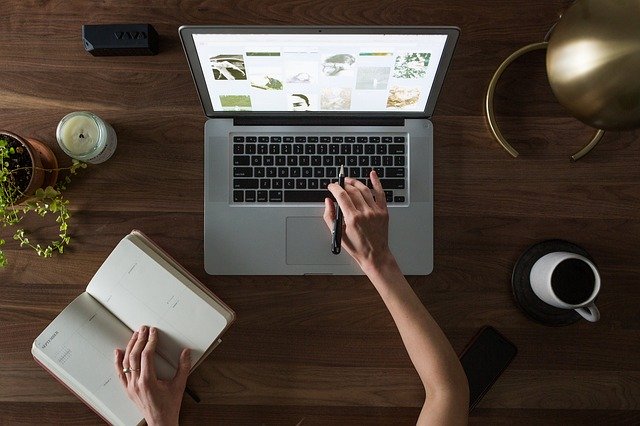 Canada offers a great education system, world-renowned universities and colleges, and a friendly environment. Students, irrespective of their age, can pursue their dream programs from top Canadian colleges and universities. Not only have this, but 3 Canadian cities (Vancouver, Montreal, and Toronto) also been ranked in the top 10 student-friendly cities globally. In addition to these, there are many benefits of studying in Canada for Indian students that are mentioned below, let's get started:
Benefit #1: You learn from the industry leaders
You will be surprised to know that the Canadian education system is regarded as one of the best in the world. Students from all around the globe prefer to study Engineering, healthcare, and MBA in Canada. Canada has many top-ranked and world-renowned universities that attract a lot of international students.
Your professors or instructors are probably still working in their respective fields and still in touch with the latest technology in the IT and Engineering fields and latest business practices in the business field. You will learn directly from the industry leaders.
Benefit #2: Beautiful Wilderness and Lively Cities
We all know that Canada is blessed with a lot of natural beauty, and most of it is not even discovered by humankind. It is popularly known as the Great White North. You will be surprised to know that Canada has more lakes than the rest of the world's lakes combined. Also, it has the largest coastline in the world.
Most of Canada is an exciting playground for those who love the outdoors. People can climb mountains, ski, hike, or go surfing on the west and east coasts. If we talk about the lively cities, then there are many cities like Vancouver, Toronto, Calgary, and Montreal that offer nightlife to the students, but Montreal offers the best nightlife. Students can either go to great bars or amazing stand-up comedy shows or even sit in a cool café.
The cities offer plenty of activities, sports, and clubs for students, and they can experience many different cuisines, music, and leisure activities.
Benefit #3: Multiculturalism
Canadians are known as the friendliest people in the world. They even celebrate Canadian Multiculturalism day on June 27 to show respect and accept people belonging to different ethnicities. The country is also listed among the top 10 safest countries in the world. Canada embodies diversity.
It has two official languages- French and English. You can expect signs in two languages, but you can also see signboards in Punjabi. You can them see in Vancouver, Toronto, and many more, (especially places with high Punjabi population).
In addition to Punjabi, students can also come across people belonging to different countries; ethnicity and can expect to hear many different languages. Even, you can taste different cuisines that people brought to the country.
Benefit #4: Life-changing Professional Experience
Studying in Canada can provide ample of opportunities and many life-changing experiences. If you are studying in Canada, you interact with a lot of people belonging to many different countries and cultures. You build a network of friends, professional connections, and share your learning.
It also helps you acquire valuable skills such as open-mindedness, independence, organization, and working with harmony both personally and professionally. While pursuing your degree, many Canadian universities help students gain professional experience in internships with various companies. Besides this, the Canadian government also allows students to work part-time for 20 hours a week, along with their studies. It helps them support their education and the cost of living. Working part-time also helps students build practical experience to assist them with their education and career.
Benefit #5: Potential for Growth
When studying in Canada, you will be able to identify your weaknesses and strengths; you never knew you had in the first place. It will also show you your potential for growth. You never know, some of those friendships might last a lifetime. Whatever is the case, you will always remember those experiences you had in Canada.
Benefit #6: Lower tuition costs
We all know that Canada is one of the most preferred study abroad destinations among international students. One of the major reasons behind this is that it offers world-class education at lower tuition costs. The tuition fee, accommodation, and other living expenses, of top universities and colleges, are lower than in the UK, Australia, or the US.
Benefit #7: Many top-ranked universities in the world are in Canada
Top Universities in Canada are ranked among the best in the world. They have a long history and reputation in terms of high graduate employability rates and great academic performance.
Some of the top-ranked Canadian universities are:
University of Montreal
University of Alberta
McMaster University
University of Ottawa
Dalhousie University
University of Manitoba
We often hear this, what are the benefits of studying in Canada- especially when you express your desire to study in Canada. We hope that our blog will help you make a decision. If you also want to learn more about studying in Canada, then iApply is your place. Visit iApply.io and start searching for the best program and top academic institute.
---