What Are Some of the Highest Paying Job Sectors in Canada?
Sat August 1, 2020
745
When you start planning to study in Canada, the ultimate goal is to get a high paying job there. After all, a prospective job will provide a good salary and job security. For international students, these factors are most important in case the student decides to apply for permanent residency in Canada. If a student knows some of the highest paying job sectors in Canada before applying to any college or university, it is easier for him/her to decide on program and college. Keeping this in mind, we bring you a list of some of the highest paying jobs in Canada to help you make an informed decision.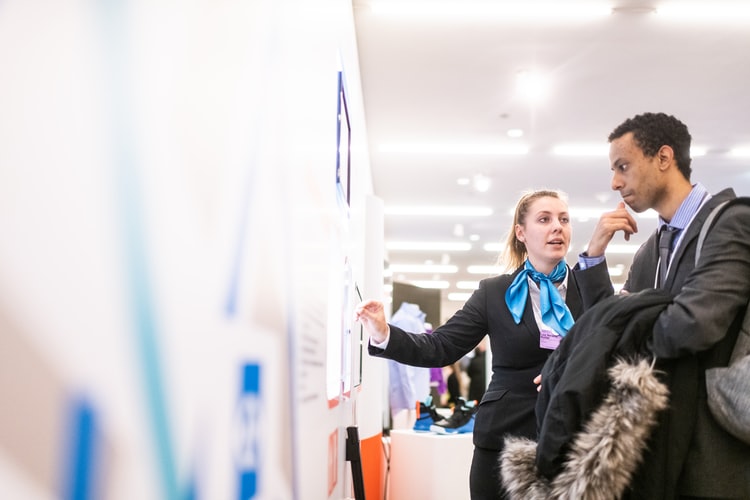 1. Sales Representative:

Every type of business needs people for sales. A good sales representative can make a business successful, and that is why sales representatives are most-in demand skilled workers in Canada. If we talk about salaries, then entry-level salaries start around CAD 51,000 and rise to CAD 64,000 in the pharmaceuticals industry. Top base salaries are generally between CAD 79,000 and CAD 91,000.

If we talk about the job description, depending on the job, a sales representative will be involved in the sales process from the beginning to the end or can be included in the certain parts of the process. A sales representative is responsible for identifying new clients, highlighting the benefits of the sale, or initiating contact and preparing contracts. To be a Sales Representative, they do not need a degree to bag a job. However, for more technical and sales position in medical, pharmaceutical, industrial equipment, then you need to know these industries.

2. Financial Managers and Accountants
If international students have knowledge of foreign finance and are fluent in English, then they can bag a job as a financial manager that is a high-flying international career. Financial Managers and Accountants are important as they make the difference between success and failure.
The average salary of a Financial Manager and Accountants in Canada is $86,000 to $95,000.
If we talk about the job description, then as a Financial Manager and an accountant, you have to plan, organize, control and evaluate the operation of an auditing, accounting or other financial departments. To bag a job as a financial manager or accountant in Canada, then you need a bachelor's degree in economics, commerce, or business administration. Also, a master's degree in business administration (concentration in Finance) may be required.
3. Software and Mobile Application Developers
Software and Mobile application developers are required everywhere. Many Canadian companies hire third parties to develop mobile software and apps for them. This is comparatively, a very young industry and new job openings are regularly created. If we talk about the salary, then mobile app developers' base median salary is about CAD 92,000 per annum.
4. Nurses
Canada needs nurses and at all levels. International students who have studied nursing in Canada can find work as a coordinator or supervisor, registered nurse, dental nurse, licensed practical nurse. If we talk about salaries, then they earn anywhere around $41,438 to $128,700.
If you also wish to bag these any of these jobs, then you have to study these courses in Canada. Log on to iApply.io to make multiple applications today!
---