Universities to Consider in Calgary for Studying in Canada
Mon April 6, 2020
612
One of the major cities in Canada, Calgary, has the second-highest level of education in Canada. It is not surprising as an achievement because the quality, variety, accessibility, and technology implemented for the education sector in Calgary is second to none.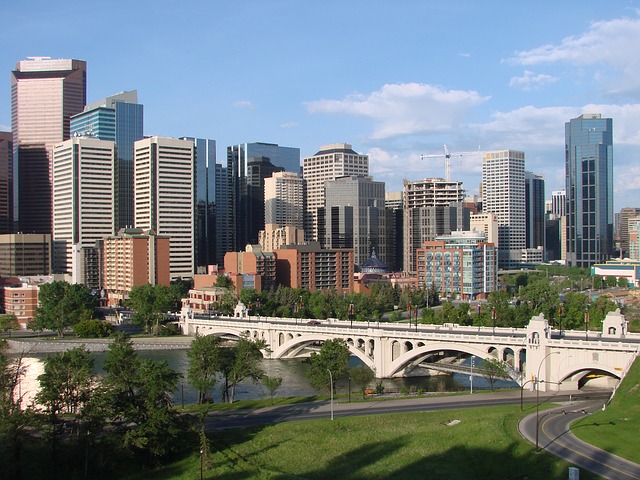 The higher education sector works mutually with the sectors such as business, technology, arts, sports, and non-profit communities. At places where a dearth of employees is experienced, such as nursing, engineering, technology, education institutes make every effort to increase their number. They train students in various sectors to fill the gap in those facing a shortage of people.
Here we mention some of the colleges in Calgary, which are great options to study abroad.
1. Bow Valley College
It's a board governed public college that offers many degrees and post-diploma certificates, as well as adult upgrading and programs in English language learning. University also offers career services and specialized services that help newcomers to Canada. The college has a high rate of employment, with 93 percent, thus making it one of the most preferred by the students. The college has total strength of 14,000 and offers education in its other seven campuses. With its wide range of courses, Bow Valley becomes an obvious choice for the students.
2. University of Calgary
It's a premier education and research institution having 7th ranked amid the top 50 in Canada. Supporting Alberta's economy, the university has produced employees who contribute $8 billion annually. With the objective to prosper in most extensive research, the university receives $325 million as funds for its 50 research centers. The domains covered under research are energy, health, engineering, technology, and much more. The University of Calgary has 53 teaching departments offering hundreds of programs. More than 30,000 students are engaged in part-time and full time learning to pursue the undergraduate and postgraduate courses. More than 2/3 of university alumni choose to live in Calgary after education.
3. Mount Royal University
Having more than 10,000 students enrolled in various courses in bachelor's, applied degrees, university transfer courses, diplomas, and certificates, Mount Royal was a college until 2009. It only had 179 students in 1911. Mount Royal offers programs in many disciplines such as arts, business, communications, community and health studies, theatre arts, music, and science and technology.
There are approximately 23,000 students enrolled in courses offered by the Faculty of Continuing Education and Extension, and the Languages Institute. Around 9,000 students receive instructions annually in credit and non-credit programs in arts.
4. Southern Alberta Institute of Technology (SAIT)
Educating more than 50,000 students each year, SAIT offers certificates, diploma, post-diploma, apprenticeship and applied degree programs, bachelor's degrees, corporate training, and more than 1,600 continuing education course. The curriculum developed at SAIT is mutually agreed with the industry partners to make sure the graduates have the required industry knowledge and skills. SAIT is a member of Polytechnics Canada and one of Alberta's top 50 employers. The main campus of SAIT is on 16 Avenue (Trans Canadian Highway) with the other three campuses. SAIT was established in 1916 and is the second oldest post-secondary institute in Canada, which is publically funded. SAIT offers $4 million scholarships to the students who perform academically or to those needful.
5. St Mary's University
It was authorized to grant its own degrees from 2004 onwards, and it's since the St Mary College gained the university status. The university has its buildings dating back to 1900. They have heritage status; therefore, only the interiors have been changed. Known for its small classrooms, the university is an innovative teaching and research center. Affordability and valued degrees in Liberal Arts, Science, and Education make it one of the most attractive and popular among international students.
6. Alberta University of Art and Design
Formerly known as Alberta University of Art and Design is a publicly funded degree-granting art and design university. The university dates back to 1916 as the Provincial Institute of Technology and Art, but by 1960 was renamed to Alberta College of Art. It is devoted exclusively to practice and research in design and visual culture. With more than 1400 students, it delivers education in domains such as fine arts, design, media, and arts and digital technologies.
The university aims to develop creative thinkers, problem solvers, and talented members of the creative class. The libraries and art galleries of the universities are a major attraction for the students.
Education in Calgary is famous, and many Indian students prefer it as a destination for higher education due to its affordability and scholarship programs. Login and apply to colleges of your choice in Canada using iApply and feel free to contact the experts for any help regarding your online application.



---