Top 5 Universities in Ontario for Higher Education
Sat April 4, 2020
754
Home to the capital of Canada, Ontario is the most populous province with a concentration of 38 percent. It is the second-largest in terms of area and famous for its great lakes. It is also most popular among international students as a study destination. If you are seeking international education, you may want to consider checking the universities of Ontario. Education in Ontario is famous for its quality and competitive rates.Though the provincial capital Toronto is amid the most expensive in terms of cost of living, it gives brilliant opportunities for the students to earn and compensate for the high cost of living. Universities in Ontario have a worldwide reputation. The degrees, diplomas, and certificate programs are recognized globally and are prestigious.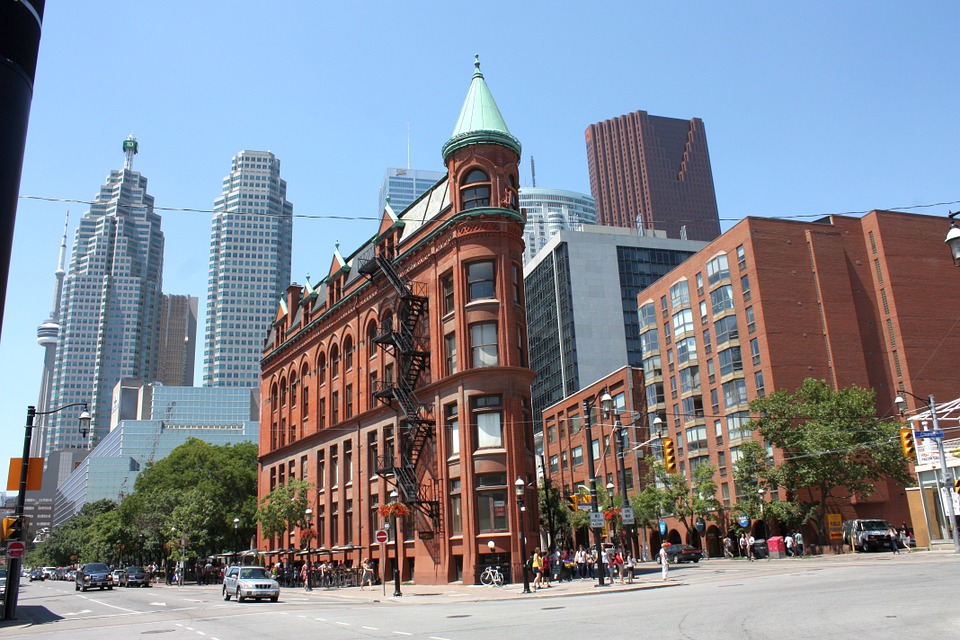 Students also get immediate work opportunities after completing their education in colleges and universities in Ontario. With 24 public-funded and 400 private institutions to choose from, we are bringing you the top five universities in Ontario to consider for studying in Canada.
1. University of Toronto
With more than 15,000 students from all over the world, the University of Toronto is the largest in Canada. Educating students from 150 nations globally, the university is famous for its academic and sports activities. It was established in 1827 and offers courses in many diverse subjects than any other in Canada. The fee for under graduation program ranges from $27,000- $30,000 while for graduate program lies from $19,000- $28,000. Accommodation cost around $12,000-15,000. However, students get to work part-time for 4 hours a day and longer during vacations where they can earn around $15/hour. It compensates many students' expenses, thus favoring international education in Ontario.
2. York University
It is the second-largest university in Ontario and the third largest in Canada. Students from around 178 countries make York University their study abroad destination. Having more than 11,000 international students, York was established in 1959. Famous for its Osgoode Hall Law School, the university offers the best of the courses in most competitive fee structure. York is the only university in Canada that offers a program in Space Engineering and global health programs at the undergraduate level. The fee in York ranges from around $12,500-$13,500, while for graduate programs, it turns out to be around $7,500-$13,000. The accommodation costs around $8,000.
3. Carleton University
Located in Ottawa, Carleton has undergone a surge for international students by around 40% in the past decade. The amazing fact of Carleton is that it has a network of tunnels for 5km connecting the university buildings. It gives relief for the students traveling to the university during winters. The fee structure in university for the undergraduate programs are in the range of $20,000- 23,000, while that for graduation is in the range of $13,000-15000. The residential housing provides the meal facility to the students which cost around $11,000-12,000
4. University of Waterloo
Innovation and research is the trademark of the University of Waterloo. It holds the number one rank for the same, and students looking to make their careers in science, innovation, computers, and research make applications in great numbers at this university. The varsity has more than 5000 students from around 120 nations. The fee for the undergraduate programs is competitive at around $20,000-22,000, while for the graduate programs, the fee ranges from $12,000-13,000. Housing costs around $3,000, which is quite low as compared to many universities in the province.
5. University of Windsor
The ultra-modern facilities of the Center of Engineering Renovation make University of Windsor a famous study abroad destination. It has earned the university a strong reputation for engineering and science. The university has more than 5,000 international students from 175 nations around the world. Fees of approximately $18,000 for undergraduate and $19,000 for graduate programs are charged. Residential costs around $5000-8000.
You can easily achieve your dream of studying in branded and best colleges in Ontario. Just log in to iApply, and in case of help, experts of the domain will guide in applying to the most reputed colleges and universities in Ontario. iApply powered by Canam does not charge any fee for counseling.
---