Universities and Colleges in Manitoba to Consider, for Studying in Canada
Wed April 8, 2020
770
Manitoba has a population of more than 12, 8000 making it the fifth most populated in Canada. It was a land inhabited by Aboriginals.
Today universities and colleges offer education and training you need to prosper in today's international competitive market. The high-quality education and right programs with apt guidance and teaching make students reach their true potential.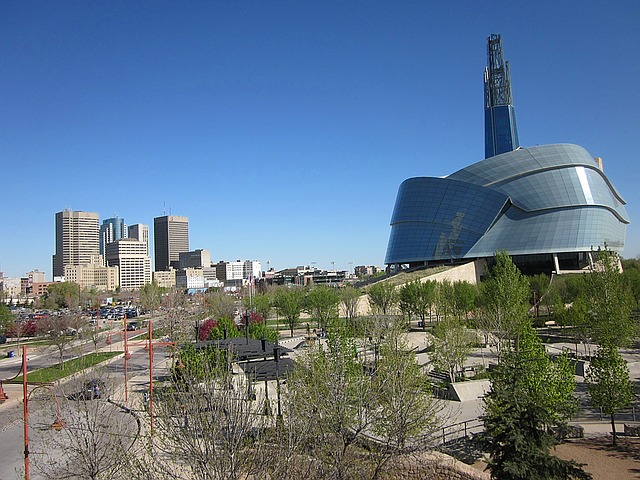 Universities offer certificates, diploma, undergraduate, post-graduate, masters, doctorates, pre-professional, and professional degree programs in a variety of disciplines. Equipped with the latest information technology, leading laboratories, vibrant student life, and welcoming community contribute to international students' intake in Manitoba.
In this write-up, we mention some of the prominent colleges in Manitoba when you opt to study in Canada.
1. Brandon University
With around 4,000 enrolments in undergraduate and post-graduate, the Brandon was established in 1899. The university has a student to faculty ratio of 11 to 1, and around 60% of classes have less than 20 students. The university has been raked one for students to faculty ratio in Canada. Its School of Music is rated as one of the best in Canada, and it's also been ranked as the lowest party school. Providing the facilities such as the Healthy Living Centre and indoor walking tracks university is conscious about the health and education of students.
2. University of Manitoba
It's a public research university with its main campus located in Fort Garry with other campuses throughout the city. U of M is the first of Western Canada. It is a top research-intensive post-secondary institute conducting more research than any other in the region when you opt to study in Canada. The university is the largest in terms of area and students' enrolment. The campus has faculties and courses at large. University holds the record for a high number of Nobel Prize recipients, Academy Award winners, Olympic medallists, and scholarship achievers. The anthropology museum at the university showcases artifacts, including cartographic materials, prints, drawings, and textual records from the Manitoba Region.
3. University of Winnipeg
Offering courses in arts, business, economics education, science, and kinesiology and applied health, the University of Winnipeg is a public research university that was established in 1967. Ranked amid the top 15 for student satisfaction that supports education, U of W gives access to research materials.
The Anthropology Museum contains collections in ethnology, archaeology, primatology and hominid osteology which support the research, teaching, and public service functions of the Anthropology Department. U of W is the only university that gives master's degree in Development Practice.
4. Assiniboine Community College
It's a leading college providing education in a wide range of disciplines that are health and human services, food and hospitality, business, trades and technology, agriculture, and the environment.
ACC is famous for providing groundbreaking experiences that foster learning in applied form. With a modern and integrated form of learning, ACC has small classes where instructors remain in touch with students, thus helping them in need even after classes.
5. International College of Manitoba
Being a research-oriented university ICM provides pathway programs to the University of Manitoba. It is located in one of the most affordable cities with the brightest and excellent facilities. Small classes and extra-academic teaching ensures better grasping and learning to the students. ICM has a partnership with Navitas that enables the students to earn the qualification of Navitas.
6. Manitoba Institute of Trades and Technology
Aiming to upkeep with the changing trends and technology, MITT strives to develop its education and learning. It delivers vocational training for health care, human services, information and business technology, and skilled trades. MITT provides a healthy and safe environment for studying with assistance for jobs to graduates.
8. Red River College
The college provides learning in applied research, and it's the province's largest. Having more than 200 degrees, diploma, and certificate programs, the college has a student strength of 30,000. Red River introduces new facilities and technology constantly. International students are constantly increasing annually as the college has a high employment rate.
If you considering high-quality education with scholarships at cost-effective expenses, then Manitoba is a province for you to study in Canada. You can apply from iApply from the safety of your home, and if you require help, you can contact the experts for counseling and guidance.
---