Transformation of a Student After Studying Abroad
Fri April 3, 2020
811
International education experience teaches you many lessons in life. It definitely taught me to shape my career path and progress. You will see and feel the changes that studying abroad infuses in you. Its benefits are not just limited to learning a new language or from the textbooks of your course. It gives you in-depth knowledge and expertise on much subject matter and makes you believe in your skills.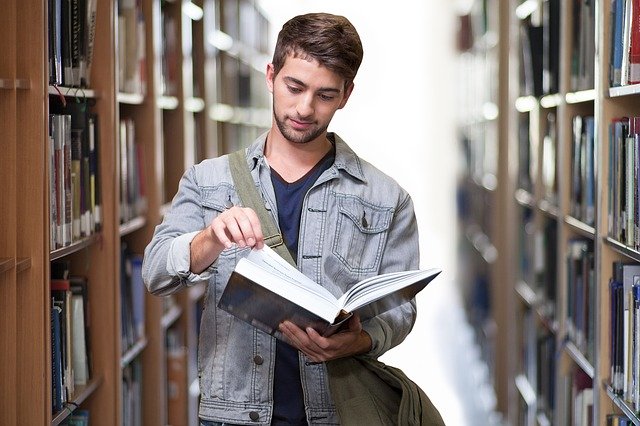 Getting along with the local friends teaches the importance of adaptability and socializing. You learn about your passions that guide you to a career path. The advantages that you get in a career, to the rewards of an adventurous life journey. In this write-up, we discuss how your studying abroad experience transforms your life.
Cultural mish mash
You are intermixing with people all over the world. With opportunities to look at the most famous places in your host country, you can see, compare, and contrast your culture and theirs. Their music, food, paintings, literature, art, philosophy can be viewed and felt. Ethnicity, changing language within miles, landscapes, and heritage, they are all the things that you can carefully observe. For immersing in the events and festivals, keep yourself updated and befriends local. It's the best way to enjoy the culture. Tell them about the festivals and occasions that you celebrate in your native country and add to their experience. It will be an exchange of knowledge which makes you like the country and improves your management amid people of various places.
Away from your comfort zone
You get to do a lot of things and visit abundant places that improve your learning experience. You are free to participate in a whole lot of activities such as hiking, ice-skating, skiing, rafting, bungee jumping and many other adventure sports that you never got a chance to do in your home country. When you are away from your comfortable place, it lets you take risks and challenges that embolden you. All the adventure takes out your true ability.
You are fortunate if you have the EU visa as it comes with the advantage of a permit for visiting countries such as Germany, France, Belgium, Sweden, and many others. Don't just sit locked in your room being a couch potato and attending education trips. Find time for yourself and go for solo trips that will let you observe things without distractions. You can conquer the innermost conflicts which you face with ease when you travel solo.
Remedy to homesickness
Initially, you feel alone and alienated in the country of strangers. However, you come across people whose views match with yours. When you start getting along, you start enjoying the place, learning and growing. Soon you get over with the worries of missing home and people. When you see that there are many like you who are away and own their own, it inspires you to focus on the new things life is offering. Not only that, when you get the chance to stay and work for a couple of years, but you will also continue, as your work experience teaches the new practical knowledge and existence in a working environment.
Once you graduate
Your maturity and understanding of the world get better. Go back in time when you started to study and compare it to the present. You will observe a difference in your perception level. You also have the option to pursue your career internationally or return to your home country. Both way, you are now prudent and smart to make a decision, which is the better option for you.


---