Top-ranked universities and colleges in British Columbia for 2021
Fri May 22, 2020
869
Top universities and colleges in British Columbia are ranked among the top academic institutes in Canada and in the world. The education system of British Columbia is a global model for flexible and progressive education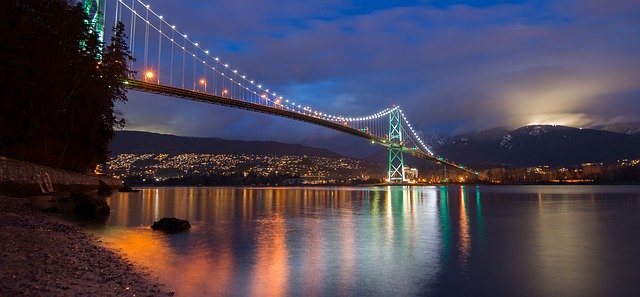 In addition to it, the province also offers excellent employment opportunities to the students once they complete their studies.
British Columbia is Canada's most beautiful and exciting province. It is one of the most peaceful and rewarding places to study and to live. The climate of British Columbia is influenced by Pacific oceans and mountains that beautifully cover the province. The coastal area of the region has the best climate where summers stay around 20 degrees, and in winters, the temperature rarely goes below the freezing temperatures.
If we talk about the technology, the government is dedicated to the province's technology industry with funding, resources, and tools needed to create jobs and increase growth. The result of the government's commitment to the technology sector is to bring economic stability to the province's population.
Following is the list of top academic institutes of British Columbia:
LANGARA COLLEGE
Langara College allows students to choose from more than 95 programs and over 1,100 courses. Students get hands-on industrial experience while studying. They also get great opportunities for post-graduate and off-campus work permits. Some of the famous courses offered by Langara College include Health, Science and Technology, Arts, Business and Humanities.
THOMPSON RIVERS UNIVERSITY
Thompson Rivers University is the 4th largest university in British Columbia since its establishment in 2005. It offers a vast plethora of courses and programs for the students to choose from. It has excellent research opportunities for the students. The university provides an education that combines theoretical and practical knowledge to make students job-ready.
UNIVERSITY OF VICTORIA
The University of Victoria offers excellent research opportunities to the students. It is one of the best research universities in Canada. It provides progressive and research-based education to the students. The university has more than 22,000 students and 900 full-time faculty members.
UNIVERSITY OF THE FRASER VALLEY
Fraser Valley is located east of Vancouver. It is a public university that enrolls around 14,000 students annually. It has campuses in Mission, Abbotsford, Chilliwack, and Hope. UFV offers a variety of courses and small-size classes that allow students to get their instructors to know them better. It also provides an opportunity to learn in a dynamic environment. The university offers more than 100 programs.
UNIVERSITY CANADA WEST
Located in downtown in Vancouver, the University Canada West, allows students to get their hands on technology and business programs. University Canada West's Bachelor of Commerce and MBA programs are accredited with ACBSP Global Business Accreditation. It offers students to gain practical knowledge that will help them stand out in the job market. Soon after getting graduated from the University Canada West, students can find work easily.
FAIRLEIGH DICKINSON UNIVERSITY
Fairleigh Dickinson University offers a dynamic learning environment for the students. It has two primary campuses in the United States that allow its undergraduate students to earn an American college degree while studying and living in Canada. Isn't it amazing!
We hope that our blog top universities and colleges in British Columbia will prove to be helpful. If you want to study in Canada, visit the iApply website, and start making multiple applications from a single platform today!
---