Top Travel and Tourism Courses in Canada 2020-21
Mon July 6, 2020
1632
Traveling soothes our soul and refreshes our mind. It is often said that traveling is the best form of education. Throughout the past few years, people from all across the world have taken to traveling and exploring various parts of the world. Not only a pleasant experience, but traveling has also become a lucrative business for many. Due to the massive success, one can have in this field, numerous people are taking this up as a professional choice. The travel industry is said to grow by leaps and bounds in the coming years, and millions of jobs are said to be generated in this field.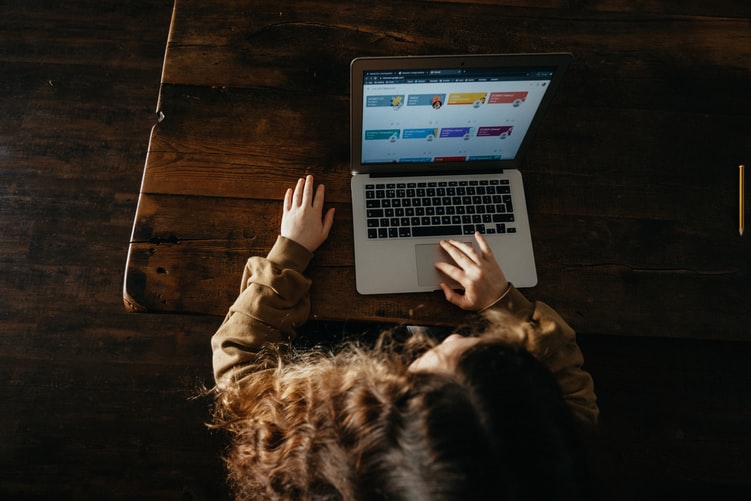 Numerous students worldwide have been taking up programs in tourism and travel in top universities around the world. Canada is an ideal destination for education for international students. The country not only provides top-quality education but is also a traveler's paradise with stunning natural vistas, breathtaking sceneries, and majestic architecture. Several universities in Canada offer diploma and certificate courses in tourism and travel that help people who want to transform their passion into a profession. Mentioned below are the top universities and programs in Canada in the field of traveling:
1. Diploma in Tourism Management - College of the Rockies
College of the Rockies, Cranbrook, Canada, is a reputable institution that offers several programs in various fields. The Diploma in Tourism Management spans for two years. Students have the opportunity to choose to pursue the program for two years or pursue a one-year certificate program. This degree prepares students for a career in tourism and hospitality, tourism operations, hotel and resort management. Students are also educated about business management in tourism and various aspects of it. This program is accessible in tourism management and is pursued by students from far and wide.
2. Hospitality & Tourism Management - University of Guelph
The University of Guelph is famous around the globe for its top-quality education and student services. The Hospitality & Tourism Management program offers limitless opportunities in travel and hospitality by emphasizing various aspects of the field such as hotels and lodging, restaurants and foodservice, tourism and travel management, and much more. They also equip individuals to learn about handling real-world situations, network within the industry, work on your own business, and much more. This program spans for over three years and opens many job opportunities for graduates, such as event planning, restaurant and hotel managers, destination tourism planner, hotel investment analysts, and much more.

3. Diploma in Tourism Techniques - La Salle College, Montreal
The Diploma in Tourism Techniques with specialization in the Development & Promotion of Travel Products opens many doors for students who wish to pursue a career in various subfields of tourism management. Students are instructed about the ins and outs and various aspects of the tourism industry by experts who have ample knowledge in this field. Students have the opportunity of interacting with guest faculty members who have successfully created a name for themselves in the field of tourism and the guide students with the know-how of the area. Students are educated about the intricacies of the hotel industry, cultural and tourist hubs of places around the globe, especially North America, Latin America, Europe, and the Caribbean. From sales techniques in tourism to tourism promotion, marketing, and package creation, by the time they graduate, they are well-versed in everything.
4. Diploma in Travel and Tourism - SAIT
The Southern Alberta Institute of Technology, Calgary, offers a two-year-long diploma in Travel and Tourism, which was given a 5-star rating by the Association of Canadian Travel Agencies. The program provides students with an education in various verticals of the field, such as travel and hospitality management, travel administration, financial management, travel industry software, industry-friendly recruitment techniques, marketing and PR, and much more. Students get to interact with high ranking industry experts who help them gain much-needed skills and knowledge to start working once they graduate immediately. SAIT alumni can be found working at significant positions in the tourism industry all across the country and the world. This program is ideal for students looking to develop their career in the fields mentioned above.
5. Diploma in Tourism: Travel Services Management - Centennial College
Centennial College is a distinguished Canadian institute that helps thousands of students graduate each year. The college offers programs in several fields, and Tourism happens to be one of them. The Diploma in Tourism - Travel Services Management is a two-year-long program that educates students in various aspects of travel administration, management, promotion, travels planning, and much more. This program enables students to develop a career in the most lucrative tourism aspect, which is the travel industry, and they can work in both inbound and outbound tourism. This program has been endorsed by the Association of Canadian Travel Agents/Canadian Institute of Canadian Travel Counsellors (ACTA/CITC).
The ever-growing tourism and hospitality industry estimate to about hundreds of billions and acts as a source of employment for all ranks of people. Students from all across the globe who want to pursue their passion for traveling as a career take study courses like those mentioned above. To know more about academic programs in the field of tourism, visit iApply, and browse through a comprehensive list of programs at top Canadian universities with details about programs.

---