Top Reasons to Study in Ottawa
Sat April 4, 2020
765
Trying to decide a country when planning to study abroad, is one of the most stressful and tough decisions. If you have shortlisted Canada as your preferred country, then the next big step is to determine which province or which city?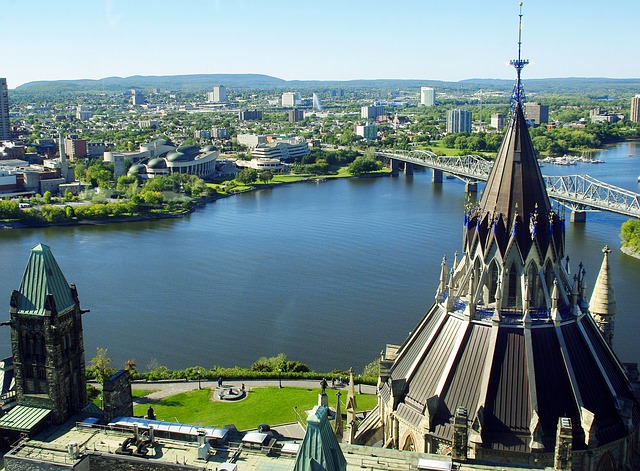 When it comes to Canada, Ottawa is the place to be. As the nation's capital, Ottawa is a great student city that offers adventures, excellent quality education, and many more. From its rich history, and 20th-century architecture, to the national galleries and museums, Ottawa is unquestionably an attractive and a modern city.
Besides these, the city has so much more to offer to international students. Here are the top reasons to study in Ottawa:
1. Atmosphere
Being in the heart of Canada's capital, international students have a chance to immerse themselves in the city fully. It is a big city that gives a small-town feel. Students get the right balance of urban city and lush green spaces.
Ottawa is situated on the banks of the Gatineau and Rideau rivers in the Southeastern Province of Ontario that borders with the United States and Quebec.
2. Activities! Activities! Activities!
International students will never find a dull moment in Ottawa. With endless activities in winters and summers like boating in the Ottawa river, skating on the Rideau canal or skiing in the Gatineau's, or exploring parliament hill. The opportunities are literally endless. Also, there is nothing like a weekend gateway to the Toronto Islands or the see the spectacular architecture or Notre-Dame Basilica or a plain walk through Central Park.
Besides sightseeing, there are many activities where International students can get fully immersed. Ottawa hosts more than 63 festivals each year, including Bluesfest, Canada Day, and many more.
3. A Beautiful city
Ottawa is one of the most beautiful cities in Ontario. You can see parliament right through one window and of Rideau Canal through the other. Not only this, but campuses of the top academic institutes are also stunning.
4. Safety
Ottawa is regarded as one of the safest and livable cities in Canada. According to a study by Mainstreet and Postmedia, Ottawa is Canada's safest city. It has a reputation of being a friendly, slower-paced city with a more laid back approach as compared to other Canadian cities.
5. Canada has the best Education system
According to a study, Ottawa has been ranked as the most educated city in the country. The study also suggested that Canada has been ranked number 2 in the best countries for education. The rank was based on two significant attributes i.e., a Well-developed public education system and top-quality universities.
6. The Culture
Ottawa is a welcoming and great multicultural city. It's more than 25% of its residents are born outside of Canada. Ottawa has two official languages, French and English. Besides this, the city has been heavily influenced by European traditions and cultures.
7. Diverse course selection
Academic institutes in Canada offer a wide variety of programs and fields. Not only, but there is also a wide variety of programs, International students can take up courses that they don't even know that existed like witchcraft!
If you are planning to study in Ottawa and looking for some great reasons to study in Ottawa, then we are sure that this post will help you make up your mind. Just fill in your details at our call back form to get a call back from us. We will help you look for top academic institutes and courses matching your eligibility criteria, and you can apply from the comfort of your home. For us, your future is important, and so is your health, therefore, you can apply online!
---