Top Colleges and Universities to Study in Edmonton
Thu December 3, 2020
551
The province of Alberta is highly recognized for its exceptional universities, colleges, technical institutes and innovation-oriented research facilities. Edmonton, being the capital city shares all academic provisions for students from Canada and abroad. The province is among one of the top preferences for students who want to pursue their studies in Canada because of the quality of education and natural beauty that surrounds the area.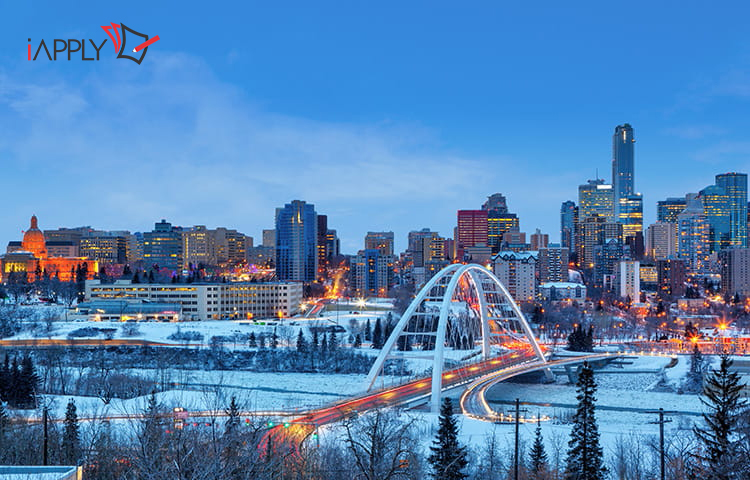 Here are some of the best Canadian colleges and universities in the capital city of Edmonton:
Northern Alberta Institute of Technology

Among one of the well-established and oldest academic institutes in Canada, providing education in the disciplines of business, science, health and skilled trades, NAIT also has ties with partners from different industries and undertakes remarkable research projects with and without industry partners. With four campuses in the region, the institute houses a centre for applied technology, and productivity and innovation centres.

Mc Ewan University

Managing two campuses, the university offers degree programs as well as certificate and diploma courses. It maintains two schools and four faculties to provide programs in nursing, health and community studies, liberal arts, fine arts and communication and sciences. Its proud alumni have set higher bars in their respective fields.

Concordia University of Edmonton

With five faculties and two schools, the university offers 45 major and minor programs in the arts science and management. The Concordia University of Edmonton is held in great regard for its services in teaching and niche programs. With a low student-instructor ratio, the students experience a strong connection with the mentor and can learn deeply while being in a close –knit community of students and professors.

Nor Quest College

A publically-funded institution for post-secondary education is known for its diverse and multicultural environment. The institute is known for its diploma programs in the field of business, health and community studies. Study abroad aspirants who aim to enhance their skills can find relevant programs at Nor Quest. The institute also has strong industry and higher education institute ties for further education or professional pursuits. It offers various services for students that include scholarships and bursaries, counseling services, assessment and testing services, and provisions for students with disabilities.

With incredible opportunities for learning, Alberta is a place that is an exciting blend of affordability and quality of living. It has picturesque surroundings with long stretches of different terrains that include mountains, prairies, desert badlands, and coniferous forests. It also has the most comfortable weather in Canada as it experiences all four seasons, from mild to snowy winters. Students experience very congenial environs and a chance to have a relatively laidback lifestyle with all updated and modern of facilities.

The monthly expenditure in Alberta is mentioned in ballpark figures below:

Accommodation (off campus, single) - $800–$1,050
Food - $250
Clothing - $50
Phone - $50
Laundry - $30
Entertainment/Recreation- $75

Every province in Canada has a characteristic feature that some students may prefer over the other and might view themselves studying and living in regions according to their preferences of availability of the desired program, distance from the educational institute they are enrolled in, presence of friends and or family, surroundings, pace of life and many more.

Keeping in consideration the choices that students make and their preference, and the factors they base their choices upon, iApply provides a platform that helps form tailor-made solutions that comply with the kind of outcomes they desire while they select and shortlist options in terms of the institute, province, fee etc. as they study in Canada.

For more information on academic institutes including the best colleges and universities in Canada, log on to iapply.io or dial 1800 890 1775 for a callback today.
---