Top 25 Universities to Study in Canada
Thu October 1, 2020
941
Canada is known for its highly acclaimed system of education for its great pedagogy and excellent research. Universities in Canada rank high among the international academic institutes worldwide. This is why they attract the most brilliant minds to their highly revered and prestigious programs.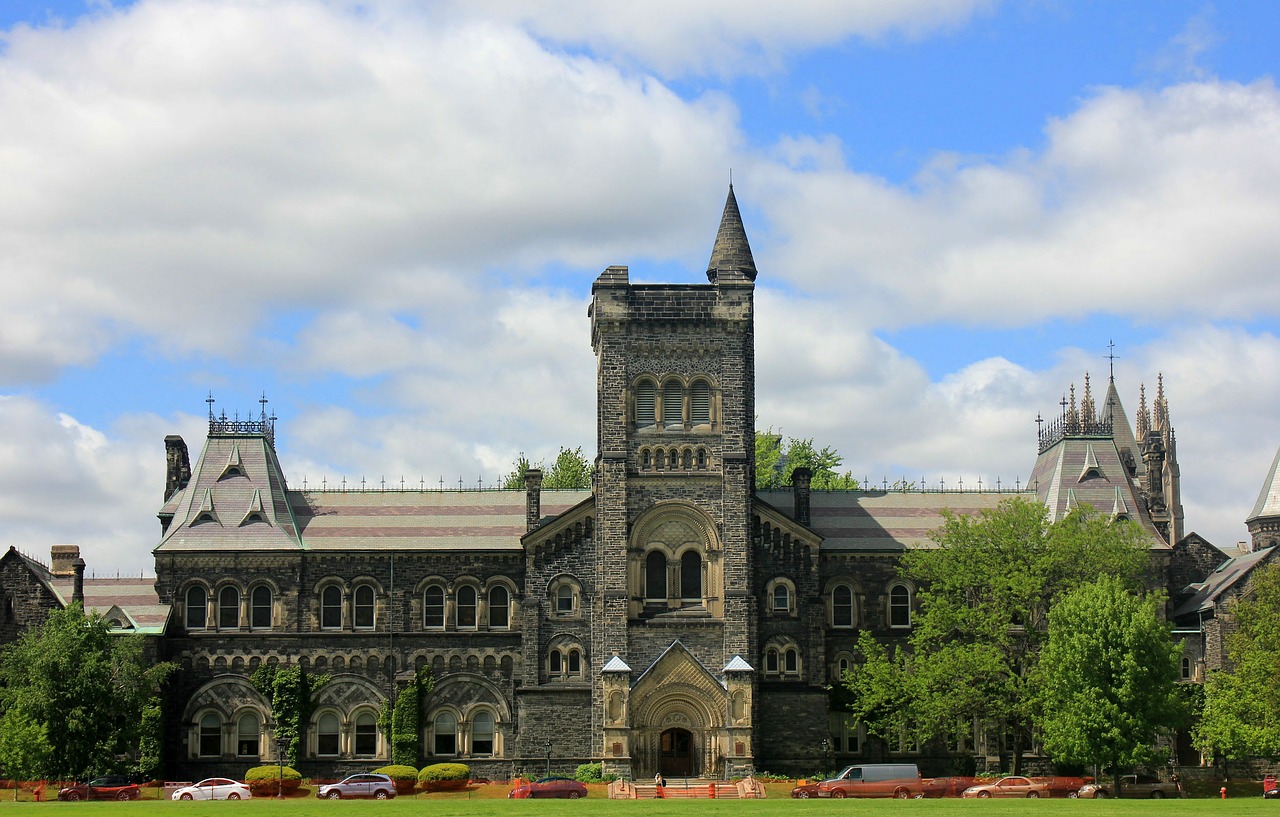 Canada has multitudes of engineering schools, law schools, medical schools and design schools with a global reputation. Students who aspire to study abroad have a range of options for various levels of study – certificate course, diploma, bachelors, master, or PhD and in different disciplines.
For a student planning to study in Canada, the following list of top 25 universities, will aid in making a well-thought-of choice so that candidates are enabled to view future prospects for themselves in a brighter light.
1. McMaster University is a public research-intensive university that stands at the Times Higher Education ranking of 72. Named after a prominent Canadian senator and banker, this university operates six academic faculties – humanities, social science, engineering, business, health sciences, and science.
2. The University of Alberta (THE ranking 136) is a public research university in the top 5 Canadian Universities that has 18 faculties further divided into schools including all mainstream schools along with the Faculty of Native Studies, Faculty of Kinesiology, and Faculty of Rehabilitation Medicine.
3. The University of Waterloo (THE ranking 201) was the first to introduce the co-op program outside the field of engineering. It has a wide range of programs with 12 faculty-based schools that administer them. Robert Mundell and Donna Strickland, alumina of this university have been awarded the Nobel Prize in Economics and Physics.
4. Dalhousie University has 13 faculties with more than 200 degree programs with a focus on interactive learning and continual support for innovation. Dalhousie has an impactful effect its students because of its approach of blending transformative academic program with excellent research.
5. The University of Manitoba has some of the most dedicated faculties of management, computer science and management. Being the first university of Western Canada, founded in 1877, it has now gained the rank of 351 among all universities in the world, as per the Times Higher Education Ranking, 2020.
6. University of Saskatchewan – With a unique 1:19 faculty-student ratio, this university has also emerged as a well-known research-based university which is currently conduction research in the fields of agriculture, water, food security, animals among others.
7. University of Victoria, British Columbia – With core faculties in humanities, engineering, science, human and social development, education, social sciences, and fine arts, the university finds a place in the top 400 universities in the world.
8. York University – The third-largest university of Canada, began with programs of liberal education in arts and science, education, engineering and medicine and now houses 28 research centres and 11 faculties offering around 120 programs.
9. Carleton University – Many programmers, writers and novelists and many other notable names are linked to Carleton University. It offers an array of undergraduate and graduate programs in the fields of arts, languages, history, philosophy, engineering, design, law, economics, business, journalism and some others.
10. Ranked among the top ten comprehensive universities, the Memorial University of Newfoundland is also one among Atlantic Canada's largest universities. It houses six faculties that include Recreation, Human Kinetics and Social Work.
11. The University of Guelph is one of Canada's most research-intensive universities and offers 90 majors among seven faculties in fields like Human Sciences, Physical and Engineering Science, Business and Economics.
12. Lakehead University – With its largest department being that of Social Science, it offers dozens of programs among all levels in the fields of Business Administration, Health and Behavioral Sciences, Natural Resources Management, Science and Environmental Studies and more.
13. University of Regina – With 25 academic departments, 18 research and institutes, it welcomes students from about 90 countries and works with over 295 institutes from 48 countries. With a co-op program, the university has its own job board through which it provides placement assistance.
14. The University of Windsor is a public research university in Canada that focuses largely on health, entrepreneurship and social science. Besides that, it offers close to 200 undergrad, more than 60 graduate and doctoral degrees spanning over nine faculties.
15. University of Northern British Columbia – The university offers undergraduate, postgraduate, doctorate and certificate programs in commerce, health sciences, history, international studies and even integrated wood design and houses the Wood Innovation and Design Centre and is known for its innovative architecture.
16. The University of New Brunswick is a university with global eminence with nearly a dozen major faculties. It is committed to research excellence and is responsible for nearly 70 percent of all publicly funded researches in the province.
17. Brock University – It is one of the top post-secondary institutions in Canada. Apart from housing seven diverse faculties, it is the only institute that offers Mathematics Integrated with Computing and Applications (MICA) and boasts a notable faculty, many of who have been awarded the 3M Teaching Fellowship.
18. The University of Ontario Institute of Technology extends career-oriented at undergraduate, postgraduate and doctorate levels with seven faculties that also offers various online programs and top-grade research facilities.
19. University of Fraser Valley – Apart from its several campuses across Canada, it also has an international campus in India. It currently has five faculties, one graduate school and a college of arts.
20. Mount Allison University – It is a Canadian public college that specializes in liberal arts education at
the undergraduate level. Maintaining a student-faculty ratio of 17:1 it offers more than 40 study programs with five-degree options.
21. Wilfred Laurier University – This research-intensive institute has more than 20 institutes and research centers and collaborations with a number of international Universities. It offers more than a hundred-degree programs in a wide array of subjects including political science, computer science, journalism and archaeology.
22. Laurentian University – Many noted alumina have graduated from LU who have made a big name in the field of entrepreneurship, design and writing. It provides undergraduate and graduate programs in diverse fields including communication, anthropology, economics and theatre.
23. Thompson River University - With various full-time and distance learning programs, it has been an alma mater to many global leaders and people in the business. Besides that, it extends programs with its various distinct faculties that include Faculty of Adventure, Faculty of Student Development, Faculty of Culinary Arts and Tourism and School of Trades and Technology.
24. Kwantlen Polytechnic University is among the most prominent institutes by enrolment. It welcomes students for all levels of education including apprenticeship and citation programs and provides several vocational programs in accountancy, engineering, nursing, architecture, criminology, and medicine.
25. The Royal Roads University extends education in areas of business, communication, education, culture, technology, humanitarian studies, tourism, hospitality, environment and sustainability, executive education, interdisciplinary and leadership studies through various undergraduate and graduate programs.
The top Canadian colleges and universities do not just foster skill and mastery in the respective fields of study but gives students a transformed way of personal and professional life. If you see yourself metamorphosed as a result of excellent education, log on to iapply.io today to find over ten thousand programs offered by over 350 universities.

For assistance or advice, reach us by dialing 1800 890 1775.


---