Things to Do in Vancouver in a Student-Friendly Budget
Sat December 19, 2020
638
Landing in Vancouver as a student is an experience that is unparalleled and can be overwhelming in ways more than one. Canada undoubtedly provides the best quality of and the most affordable higher education amongst the developed countries in the world. When someone arrives to study in Canada (any part or province), one seeks fun and entertainment as a salvation for the independent life that they have imagined and are going to lead. Vancouver, for one, is a city in one of the busiest areas in the province of British Columbia. Surrounded by mountains and a bustling seaport, with a very diverse ethnic environment, Vancouver has opportunities galore for students to lead a sorted professional life while living amidst surroundings that can cater to people with varying preferences.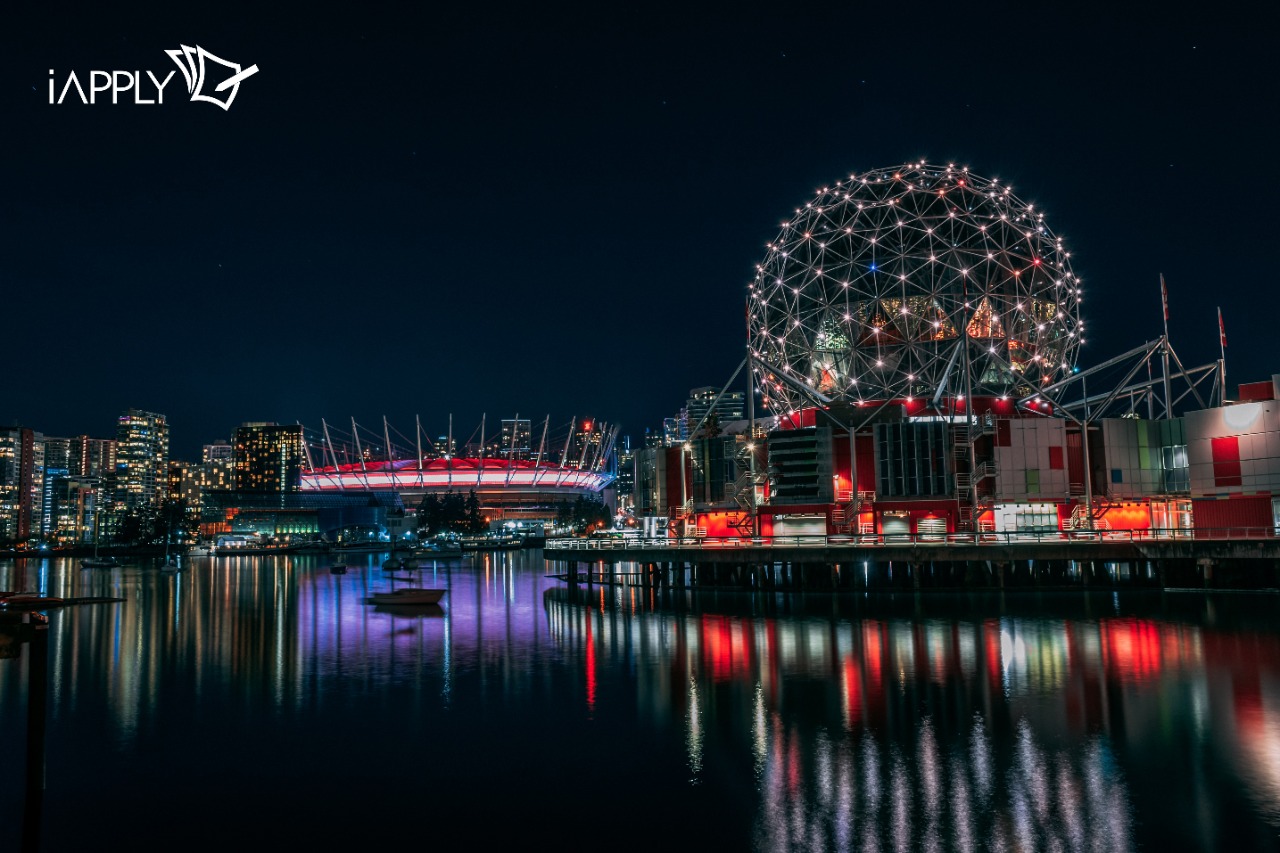 The city has a mixed atmosphere of a modern metropolitan and a place that is infused in culture from all over the world and peaceful vicinities for getaways whenever one feels like traveling. It is not a matter of embarrassment that students who study abroad have to initially live on a shoe-string budget and lead a life complying with the available resources.
Apart from a brilliant of learning institutions, applying the most advanced methodologies for teaching and for student engagement, Vancouver also has flourishing art, theatre and music scenes and house various museums and an art gallery that is known for its works of native regional artists. A fully evolved cultural milieu makes it a very attractive destination for tourists and provides respite and entertainment to international students as they grapple with and adjust to the new environments.
Here are some places in Vancouver city visiting which is either free or fits right into a student's pocket.
Stanley Park – A beautiful natural asset of the city has horse-drawn carriages that drive people across the park that's even bigger than New York's Central Park. It makes for a brilliant place to go for lazy strolls and picnics amidst pristine surroundings.


Grouse Grind – A sublime mountain trail for nature and adventure lovers, this can be a place to go for hiking. It is a 3 km stretch on the face of mountain Grouse for adventure enthusiasts. A 90-minute thigh-burning trek, it is a great way to exercise outdoors or just get involved in an invigorating outdoor activity with friends and family.


North Shore – The place has two mountains – Seymour and Fromme for riding bikes for different levels of riders (just not for the very beginners). This is the place to be when one feels jaded with their routine to get the right kind of adrenaline rush.


Tour Vancouver's Art – The art scene in Vancouver is breathtaking. Many of the art galleries are free to browse and stroll through. Some of the galleries that shouldn't be missed are the Contemporary Art Gallery, South Granville Street or Gallery Row, and Vancouver Art Gallery, which has entry by donation on Tuesdays.


Shopping Districts – Shopping or window shopping in Commercial Drive, Yaletown, and Robson Street has a charm of its own. Students can visit book stores, relax at cafés, and buy utilities all at one place in these markets.


GMS Observatory – If star gazing is a person's thing, then visiting GMS Observatory (right next to the HR MacMillan Space Centre) is a must. Entry to the observatory is by donation with open public viewing days every week.

Scenic Drive – No cost is levied to drive for the beautiful scenic views of Vancouver. One can take the Sea-to-Sky Highway route to reach Whistler to experience the glittering turquoise inlets, very old rainforests, and steep cliffs.


Olympic Sites – The city has preserved what has remained of the essence of Winter Olympics 2010. The Olympics village was home to athletes from around the world when the games were going on. Olympic and sports fans can commemorate these one-of-a-kind events and start by visiting the Olympic Cauldron at Jack Poole Plaza and then further sporting venues.
When one's roaming, it's very natural that one looks for places to dine. There are many places in and around the city that offer sumptuous food in a student budget. Some of them are:
Ramen Danbo

Boiling Point

Sushi California

Sushi Dragon

Bon Off's Broadway

Long's Noodle House

Costco's Food Court

Uncle Willy's Buffet

Thai Basil

And some that are known for Indian delicacies are:
It is not a herculean task to find the best colleges in Canada, and Vancouver has an abundance of them, just like the arenas it has for entertainment and recreation. Students will only miss home lesser with the aura that surrounds them in the city.
To study in Canada, find the Canadian top colleges and many others, scholarships for Indian students and all that a student needs to know and apply at a single unified platform, iapply.io. Log on today and find the most efficient services or dial 1800 890 1775 to get a call back.
---