Top things to check when staying in a hostel while studying abroad
Tue March 31, 2020
851
When you decide to study abroad, you first lock a university and a course. After that, you are concerned about the accommodation option, and when you narrow down your research, you realize that a hostel is a wise choice.This is because you don't have to spend much on staying in a hostel. But there is a checklist of things that you should go through when picking a hostel accommodation during the time you are completing your education. This write-up describes some essential facilities and things you should check when staying in a hostel while studying abroad.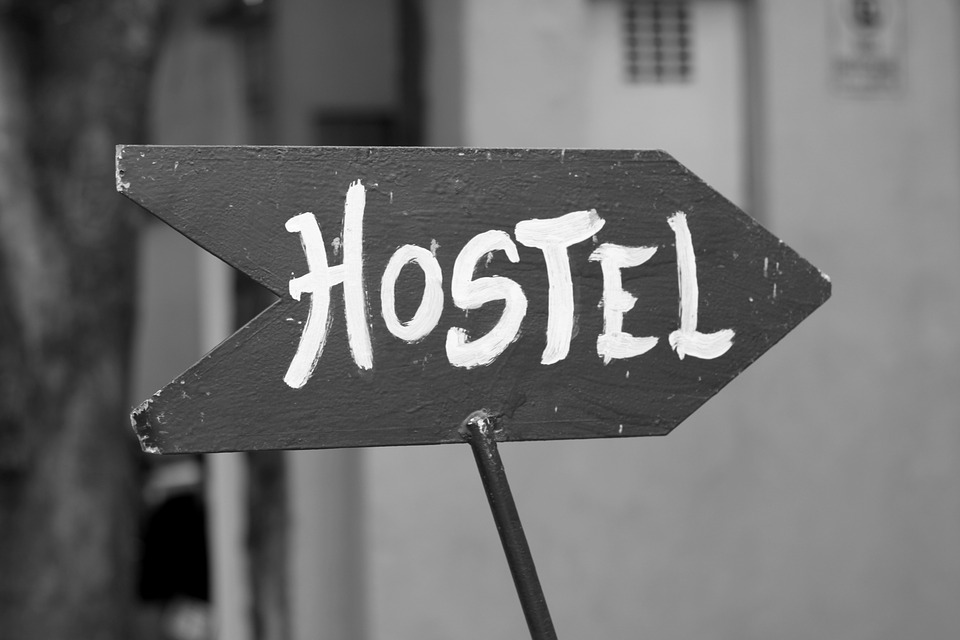 1. Location
You should do thorough research about the location where you decide to stay. Use Google maps to check the distance between your hostel and university. If that turns out to be more than 10 miles, you will be spending much on traveling. Not only that, talk to people in your university to know if the place you're looking to stay in is a safe community.
2. Linens
All hostels may not be providing linen for stay. If they do, it comes with a cost. You need to check the hygiene standards of the linen that you are getting since you are paying for that. Don't think of sleeping without sheets and blankets. You may find yourself shivering at night and fall sick if you don't have proper linens, which you don't want when you are studying abroad.
3. Lockers
Look for those hostels with lockers that have enough space to accommodate your luggage. If you are in a low budget and cannot opt for those hostels with spacious cabinets, use the one you have for keeping your essential documents such as passports because you cannot afford to lose them. Your clothes are essential, but the most important is your earned documents. You don't want to get stuck for your documents at the embassy to reissue them.
4. A Friendly and Cooperative Staff
You will have hostel staff around who take care of washroom hygiene, the lobbies, the dining areas, and security. Be friendly with them as when in problem regarding facilities in hostels such as broken taps, blocking of draining system, or fixing electricity, they are the ones to look out for. Your simple greet to them when you come across will make your stay pleasurable while studying abroad. Since you will be new to the place, they can guide you regarding the rules that you have to follow and manage your stay.
5. Food services
You may choose to eat out sometimes, but taking meals in a hostel is way more economical when you are following a monthly budget. On a regular base, your food will include cereals, fruits, juice, toasts, coffee, and some hostels, even serve non-vegetarian meals when you opt for it. Your health requirements should be taken care of by serving you balanced meals in the hostel you choose. You are paying for the food services, and staying healthy is highly essential during your study abroad tenure.
A couple of things may not be as highly essential, but you may want to have a look at these while selecting hostel accommodation.
6. Washing machines and dryer
Hostels often facilitate you with the option to do your laundry. It is free of cost service, but in many Asian colleges, you may have to follow the old method of washing your clothes using soap and a sink.
7. Showers
Clean and functional showers for bathing, maintaining proper hygiene, and daily upkeep are mandatory facilities of a hostel. Check that you choose a hostel where showers are proper for your daily use.
8. Allows passes
Nothing can be worse than getting locked outside the hostel. Make sure you choose the one that allows you to get in when you arrive late at night. Some of the hostels may have a pass system that needs to be approved by the hostel officials in case you want to come late at night or stay outdoors with your friends.
Certain other things to check when staying in a hostel while studying abroad are carrying a small padlock to ensure the safety of your locker. You may have a locker, but your hostel will not provide you a padlock, so carry it along. For more guidance on hostel accommodation options being provided by the university/college of your choice, you can contact the iApply counselors who are ever ready to help you.
---