Everything You Need To Know About The Duolingo English Language Test
Tue May 5, 2020
851
COVID-19 has brought a lot of unforeseen turn of events with itself and along with a massive loss to life and economy, it has also brought the process of international education to a standstill.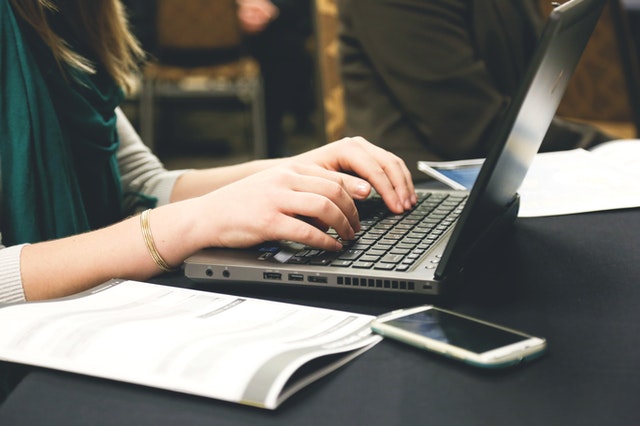 Students who had planned to go abroad for education have been rendered clueless by the unprecedented rise in the intensity of the pandemic globally. Many universities and colleges across the globe have assessed the situation appropriately and have begun conducting classes online to cater to the needs of students around the world.
With IELTS, TOEFL, and PTE test centres closed, academic institutions are looking towards more efficient ways of conducting English Proficiency Tests. The Duo Lingo English Test is one such option which is being accepted by universities all around the globe in countries such as USA, UK, Canada, Singapore, and many more. This test is a way for institutes to check the English language skills of a student and check if they meet their language requirement criteria.
DUOLINGO ENGLISH LANGUAGE TEST:
Duolingo is an extremely popular skill-building app, used usually by people who wish to learn a new language sitting at home. The Duolingo English test was launched in 2014 as a means for individuals to check their English Language Skills and as an alternate to the various English language while also saving time, money, and resources. As the coronavirus pandemic has made it impossible to take tests in person and hence, universities around the world have accepted the Duolingo test as a standardised test to gain admission in international institutes.
The test can be taken from the comforts of your home, on any computer system that has a microphone, camera, speakers, and a good internet connection. The test is priced at around $49 and lasts for 45 to 60 minutes and tests the reading, writing, speaking, and listening skills of a student. One also requires to show a valid identity proof such as a driver's license, passport, or any government recognized ID card. The scoreboard ranges from 10 to 160 and each institution has its own cut off mark.
The best part about the exam is that it is comprehensive and adaptive, the level of questions changes as per the right and wrong answers. The students are asked to do a number of exercises such as identifying words, writing answers to questions, describing an image, listening to statements and writing answers, and so on. They are also supposed to provide a writing sample on one of the few given topics. At the end of the exam, the students also have to take a "video interview" where students can choose to speak on the topic of their choice from the options.
Even though a number of institutions have raised concern about the authenticity and genuineness of the exam, we see more and more universities accepting these scores for admissions globally. This test is a great alternative for both schools and students as well. Firstly, it is easy on the pocket as opposed to the otherwise expensive IELTS and TOEFL exams that cost $200, it costs just $49. It is more accessible, flexible, and time-saving and therefore, has soon become a preferred choice for students and college authorities. These tests are a chance for the university and college administration to attract a larger student base even during these adverse times and a chance for students to still take proficiency tests without risking their safety.
iApply has been working relentlessly to make sure students do not lose the opportunity of gaining an international education during these hard times. We have been in contact with numerous universities in Canada who are accepting these tests and have been corresponding with the students about this as well.
---