The ultimate pre-departure guide
Mon February 17, 2020
706
With every formality completed, it is time for you to go. But has all been really done? Well, read through this pre departure guide to find out what tips you need for a comfortable pass through to your new destination.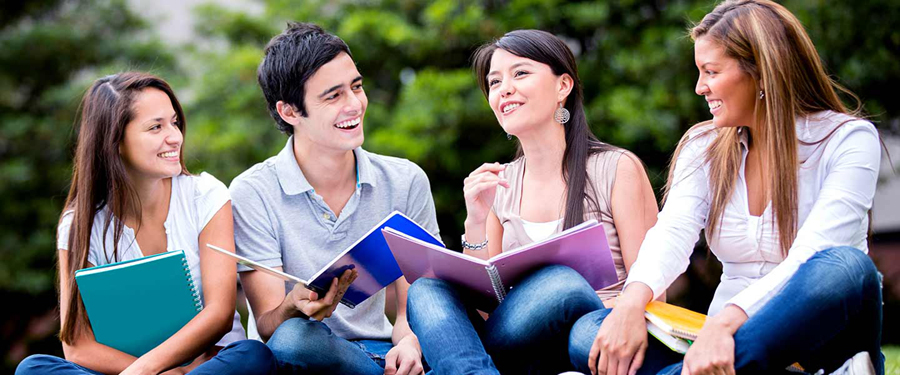 Checklist of Documents
Make sure you have accepted the institute's offer and you have a passport that is valid at least for six months post your return. Documents you need to present at the Immigration, your visa, your insurances, etc., must be all reviewed and kept with you safely.
Photocopies
Keep originals and photocopies of all the documents you will need in the new country for a photocopier might not be handy. Have your passport, visa, offer letter, insurances, immigration letter, fund details, transcripts, flight tickets, etc., ready in original and in Xerox.
Travel Insurance
Buy it along with your flight tickets, or otherwise, but make sure you have a travel insurance for no one wants to lose their luggage and be stranded without their belongings and not even get reimbursed for the same.
Health Insurance
To cover any medical expenditure or unforeseen emergencies, it is important for you to have your health and medical insurance. Your institution might do it for you too, so it is always better to confirm.
Bank Account
It is always better to have a local bank account as it is easier to withdraw money and carry out transactions at the local branches. It also saves a lot on the international transaction fees that the banks levy.
Packing
Pack smart and travel light. Know that you will have to pick up your luggage on your own. Carry what you actually require, not what you might.
Luggage
Adhere to the luggage measurements and its weight restrictions to avoid unnecessary hassles and discomfort. Keep all your documents and expensive valuable in the cabin luggage and not in the checked in luggage, lest it gets lost.
Accommodation
If you have relatives in your new city, you don't need to worry about the accommodation. But for those who are either living on their own or in hall (hostels), searching for an accommodation might be a task. If you don't have your new home ready when you land, make sure to book yourself a hotel or an Airbnb well in advance so that you have a place to stay till you are looking for a permanent place or waiting for the college to allot you a hostel.
At times, the immigration officers might ask for your accommodation details. So make sure you know the name, address and the contact number of the place you are living in.
Flights and Arrival
International flights are expensive. Keep a tab on the prices and book the one that suits you best. And if you are unsure of how to book a flight, get a Travel Agent to do it for you. And remember that the international flight timings are different from the domestic ones, so make sure you reach the airport at least three hours in advance to avoid any snarls and delays caused due to security checks or luggage drop off queues. You can mostly web check-in for your flight twenty four hours prior to your departure.
Entry Restrictions
The rules of every country as to what you can get inside their land varies. Items like drugs, firearms, tobacco, alcohol, animal products, plant products, food, liquids above a specific limit, etc., are restricted, though the rules relating to packed food might differ. So make sure you go through the list of restricted items to be sure of it.
Foreign Currency
Convert your rupees into the new currency prior to your onward journey and have some of it on you. It will be very handy if you have to pay for your transit, for taxis or for satisfying your hunger pangs.
Job Prospects
You will have to repay the student loan if you took it, or even if you didn't, you will want to work post the completion of your studies. So before you actually decide which country you want to move into, make sure you do an in depth research about the post study work prospects and the permits.
Research
Give wings to those butterflies and research about your destination before you leave. Know about the place, the local cuisine, the weather, etc. This will not only help you plan your packing well, but will also give you a to do of the touristy things you can do in your new home.
And with the new found confidence and the urge to excel, you are all set for your new life!
---