How to Study in Canada as an Indian Student - Complete Guide
Wed May 13, 2020
927
Canada is one of the most beautiful and most sought after country among Indian students. So in this article, you will get detailed information on " How to study in Canada as Indian students.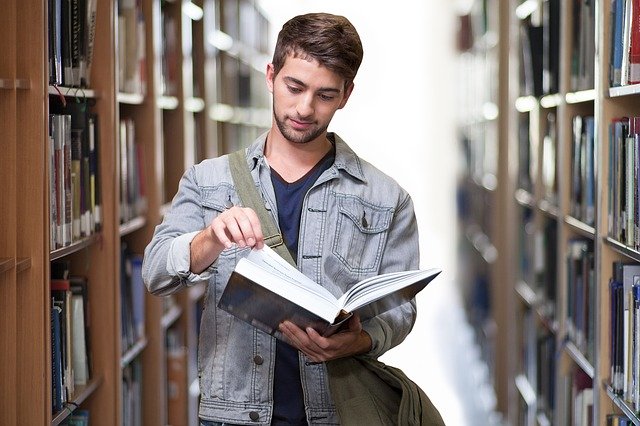 Top universities and colleges in Canada are recognized globally for their quality of education and world-class research that helps students to be successful in their lives. Canadian colleges and universities know the value of education in one's life and how it helps build a person's life. That is why; each course offered by their academic institutes is an amalgamation of practical and theory work to help students be job-ready once their course is complete.
Even the big employers also want to hire if you have a Canadian degree listed on your resume. It is because they know the value of Canadian education. They know that the student has studied in a multi-cultural environment, and that is why he/she knows how to adjust in an environment with people belonging to different backgrounds and ethnic groups. Also, big employers know that academic institutes have taught skills required in a job market, and also, the candidate is updated with the latest technology being used in the field.
Now, you must be thinking, what if you are also a part of this dynamic and learning environment, and how is it even possible what all is necessary? We understand there must be hundreds of questions going on in your mind! Through this blog, we hope to answer almost all of them. If you think there is still a question unanswered, then you can visit the iApply website, where our experts will help you and guide through the entire process. So, let's get started!
REASONS TO STUDY IN CANADA AS INDIAN STUDENTS
Besides offering high-quality education, numerous other reasons make Canada one of the best study abroad destinations for Indian students.
a. Exciting City Life Benefits
Canada is some bustling metropolis like Toronto, Vancouver, Montreal, and many more that have a lot to offer to its inhabitants. These cities are Canada's center for arts, culture, business, communication, and design. In addition to these, you can expect many events going on throughout the year, be it performing arts, sports, cultural experiences, festivals, food strips, and trust us, Canada will not going to disappoint you.
b. World-renowned Universities and colleges
Canada is home to some of the world-class universities and colleges such as the University of Fraser Valley, and many more. Canada holds the crown when it comes to having the most top-ranked universities and colleges that offer high-quality education.
c. Part-time job for Indian students
The government of Canada allows Indian as well as international students to do a part-time job to support their living and studies. The government allows students that they can work up to twenty hours a week when their classes are going on. During their vacations, they are permitted to work up to thirty hours a week.
d. Multi-cultural Neighborhoods
Canada is one of the greatest countries that embodies multiculturalism. It is for this reason that Canada attracts are a variety of people from different backgrounds and ethnicities, and this has led to the establishment of many diverse neighborhoods. You can find Portugal Village, Greektown, Chinatown, Koreatown, Little Italy, small India, and so on in almost every part of Canada. As an Indian student, you are exposed to this cultural melting pot and will multiple opportunities to broaden your horizons as well.
e. Great Indian food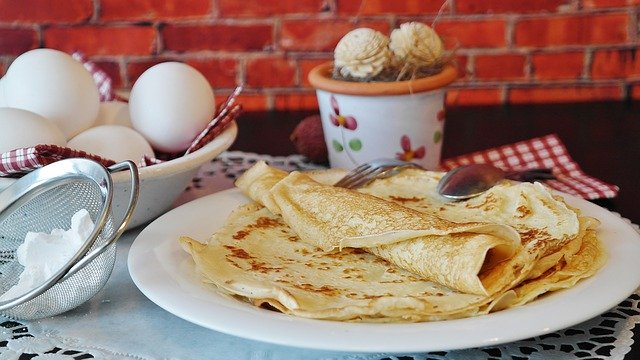 One of the significant advantages of having a multi-cultural neighborhood is the food that comes with it. Because of Indian communities, you can enjoy different delicacies that are brought by Indian immigrants over the years.
f. English all around
Canada has two official languages, and English is one of them. It makes communication much easier for International and Indian students. Many top Canadian colleges and universities teach the entire course in English and also teach English courses at various levels. Also, the second official language of the country is French! Why not learn a new language while you are still there.
g. Reliable Public Transportation
Canada has an extensive and vast public transportation network that makes it much easier for students to cut their expenses on transportation and enjoy the convenience.
h. Wide Accommodation Choices
Indian students can choose to stay off-campus or on-campus, depending on their budget and feasibility. They can either want to stay at home-stays or can take condos or apartments on rent. On average, the rent in Canada ranges from CAD 500 to CAD 4,000 a month. It is recommended to choose a place that is near to your institute so that you could save on your transportation.
i. Careers
Let us talk about your career and jobs! After all, you went to Canada to study well to earn a great job. Well, Canada has been consistently stable in a job growth market in the past years. It makes it easier for students to get settle down once their studies are over.
MOST POPULAR COURSES TO STUDY IN CANADA
Top universities and colleges let you apply to any field you want. They offer a wide array of subjects, right from Arts to Engineering to Business. We bring you some of the most popular courses to study in Canada among Indian students.
a. Arts
Art is a big part of cultural life in Canada. The art scene in the country includes film, photography, painting, sculpture, and design. It is marked by the diverse and massive wave of immigrants that have settled in Canada over the years. Resultant being, the artistic and cultural life of Canada is an amalgamation of these exciting styles.
b. Business
Canada is the fastest growing financial hub in North America. Studying Business in Canada is a brilliant idea as it offers a lot of job opportunities for students in the business and management sector. Also, students can choose from a diverse palette of specializations, such as logistics, brand management, and more. Studying business in Canada allows students to combine academic terms with an internship or work experience in the field.
Moreover, the professors that teach business and management are a leader in their fields and are also experienced, professionals. They come from all across the globe that creates networking opportunities for students and also helps them broaden their horizons in the business field.
c. Environmental Science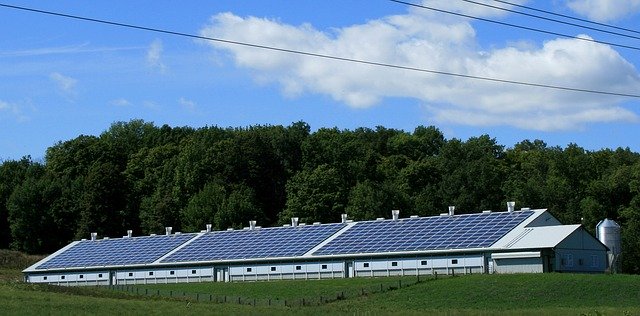 Top universities and Colleges in Canada offer Environmental Sciences programs to educate students on how to solve environmental problems by keeping in mind various ecology policies.
Environmental science programs are all practical-based. Therefore, students will have to experience the impact of human activity on the environment first hand!
d. Engineering and Technology
Over the years, Canada has seen and met with a significant boost in major economic sectors, such as infrastructure, construction, and transportation. Therefore choosing to study Engineering and Technology in Canada is a great decision. You can choose to specialize in many fields, including metallurgy, computer engineering, biomedical engineering, and many more.
e. Medicine
Canada's health care system and services are always rates very high as compared to other countries. The health system of Canada has been praised for its primary care of patients, prevention, and cure of many diseases. For this reason, medical schools focus a lot on research. During this COVID-19 pandemic situation, Canada is working hard to find a vaccine and an anti-dote for the same.
ELIGIBILITY TO STUDY IN CANADA
a. Academic eligibility
Students applying to study in Canada are required to have a GPA of 3.0 or 4.0/ 50% in their 12th or undergraduate degree. Depending on the course and specialization, the student should not have more than two backlogs in a year.
b. Language proficiency tests
If English is not your first language, then you are expected to take an English language proficiency test i.e., IELTS or TOEFL.
APPLICATION PROCESS
The application to top Canadian academic institutes is quite simple. Either you can log on to iApply.io and can make multiple applications from one single platform. Our Smart advisors are just a call away!
The following documents are the required
• An online application form
• Statement of purpose or SOP that carries the most scores
• Verified copy of all your transcripts
• CV/ resume
• Experience letters (If applicable)
• IELTS/TOEFL score
• GRE/GMAT score (if applicable)
• Recommendation or references letters
MINIMUM ILETS SCORE TO STUDY IN CANADA
We all know that many Indian students from India want to study in Canada, and want to get immersed in an innovative and diverse culture. If you wish to live your Canadian dream, then you have to get enrolled in one of the world-renowned academic institutes in Canada. Because it where it all will start! To get registered, international students, whose first language is not English, will have to take an English language proficiency test like IELTS, TOEFL, PTE, CAEL, and many more. Students usually prefer the IELTS test the most!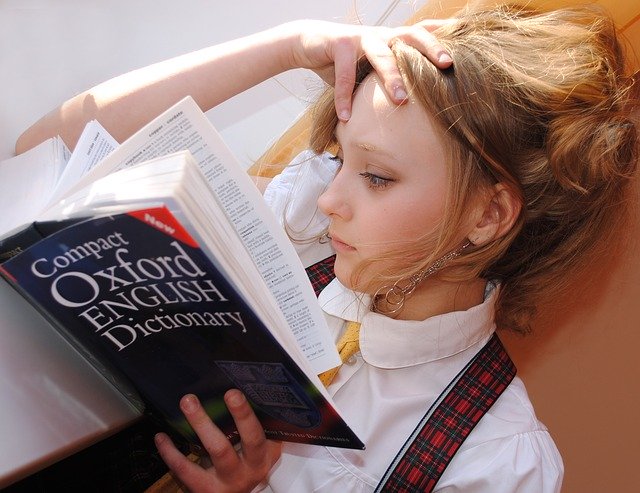 To study in Canada, you need to have a minimum IELTS score of 6.0 or above with at least 5.5 in each of the four modules for undergraduate programs. If you are going to pursue Graduate courses, then you need to have an overall IELTS score of 6.5 and above with at least 6 in each of the four modules.
Let us understand this in detail:
We know that IELTS is an English language proficiency test for students who wish to study in Canada, where English is their first language. Students belonging to non-native English speaking country must take this test. IELTS consists of 4 modules, i.e., writing, speaking, listening, and reading. The IELTS test scores are offered in the form of bands that will determine your level of expertise in the English language. The minimum student Visa IELTS band requirement is managed by the Canadian Language Benchmark (CBL).
| | |
| --- | --- |
| IELTS Band Score | SKILL LEVEL |
| 1 | Non-user |
| 2 | Intermittent |
| 3 | Extremely limited |
| 4 | Limited; Student will find hard to cope-up with the basic everyday situations. Hard to talk to for longer than a few minutes. |
| 5 | Modest; Student can cope-up with everyday communication, but makes a lot of errors. A native speaker can have a basic conversation, but it will require some effort. |
| 6 | Competent; Student can cope-up with a wider range of situations but can still makes frequent errors. A native speaker can have a good conversation. |
| 7 | Good; error-free sentences are common. A student will be able to have a full conversation with a native speaker. |
| 8 | Very Good; Very occasional errors in complex, unfamiliar situations. Basically the same level as a native speaker. |
| 9 | Expert; Complete understanding in all situations. |
SAFETY TIPS
For Indian students, Studying in Canada is a beautiful experience and a great adventure. Students travel hundreds or thousands of miles to Canada, far from your home country, for better educational and career opportunities. No doubt studying in Canada can also be intimidating at the same time.
After all, by moving to Canada, you are not only exposed to the different language issue but its diverse cultures, traditions, and customs that will make you feel overwhelmed at the start. Hence, being in a new and unfamiliar place, safety is the first thing that comes at the top of your mind.
Even though Canada is a very safe country, especially for international students, but it is a good idea for students and their families to be mentally prepared before traveling to Canada. The following tip will help you to be ready for any situation.
a. Be Aware
Staying aware is one of the most fundamental things to follow. It is the first step you have to take towards your safety. It is advisable to remain attentive to your surroundings. It is one of the simplest things that you can do. Once you reach in Canada, get familiar with the routes you have to take daily such as one to your college or your workplace, and also get familiar with your local neighborhoods as best as you can. In case you are feeling unsafe in any way, then you should always check with your institute before you leave. Usually, the academic institutes in Canada have resources that will help you and guide you to stay safe in their community.
Also, whenever you are going to your institute or coming back, make sure your headphones are not blocking any surrounding sound. Also, avoid shady areas and make sure you move with your friends or in a group whenever possible.
b. Avoid Scams
We all know that Canada is one of the safest nations for international students, but sometimes, students fall prey to scams. These scams take advantage of vulnerable International students. That is why; you have to be a little extra cautious and have to save yourself from such frauds. Be extra vigilant when sharing your personal information.
Whenever you walk into a restaurant, make sure not to give your credit or debit card to anyone else, especially to an unknown person. Make sure you use it yourself always. Also, avoid giving any banking or debit card or credit card details to unknown people over the phone. Be alert as these phone scams are prevalent all around the globe in these digital times.
If you are looking for a decent student housing at an affordable price in Canada, then ensure you have some trusted person to check out the apartment you are going to take on rent. If you liked the apartment, the next step is the tenancy agreement. There are many red flags for international students, and they should be aware of it. For example, if the landlord is requesting money from you before signing the deal, then it is a major red flag.
c. Safety at Social Events
When studying in Canada, you will be going to several social events organized by your college or university as it is a fantastic place to meet new people and make new friends. Also, students will get 'n' number of opportunities to socialize & drink and be in some vulnerable situations. It is not necessary to stop socializing; instead, you have to extra careful when going to such places. If you want to drink, then go to a local bar and confirm the legal drinking age. Also, if you wish to drink, then make sure you are with someone whom you can trust.

d. Safe Transportation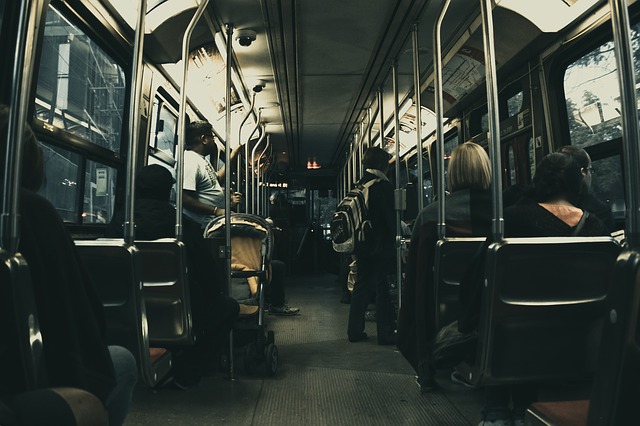 Once you are in Canada, make sure to review the schedules of local transportation. There are many mobile applications in Canada that you can download to check local schedules of metros or buses or so along with their routes. Also, make sure you have a local taxi's phone number as well at all times. We know that Taxi can be quite expensive to fit in a student's budget, but in case you are stuck in a place where you can't get a train or a bus, then you can call a taxi for you. Also, there are many ridesharing applications like Uber or Lyft that are available in Canada. They are an affordable option for you than many taxis in many cities in Canada.
e. Trust Your Instincts
Remember that studying in Canada is a fun and rewarding experience. You are all by yourself and are entirely independent in terms of living, traveling, and everything. For this reason, it is essential to trust your instincts and gut feeling. If your gut feeling is telling you not to trust a person, or so, make sure you listen to that voice. According to the psychologists, gut feelings are the signs that are given by your subconscious mind. Make sure you do not ignore them and use them for your own safety.
If you are planning to study in Canada as an Indian student and looking for guidance and help regarding your college and visa application, then log on to iApply.io today. Our smart advisors will guide at every step. iApply allows you to make multiple applications with a click of a button.
---