Some of the Budget Friendly Things to try in Montreal
Mon December 14, 2020
451
Considered as North America's most cosmopolitan city, Montreal is an important center of commerce, finance, technology, culture and industry. Situated in the Quebec province of Canada this place is among the best study destinations because of its prime location. Apart from top Canadian colleges and universities, this city is also known for its food delicacies and cultural heritage. What's more, is the excitement and fun it offers to international students making it a perfect place to travel at different times of the year!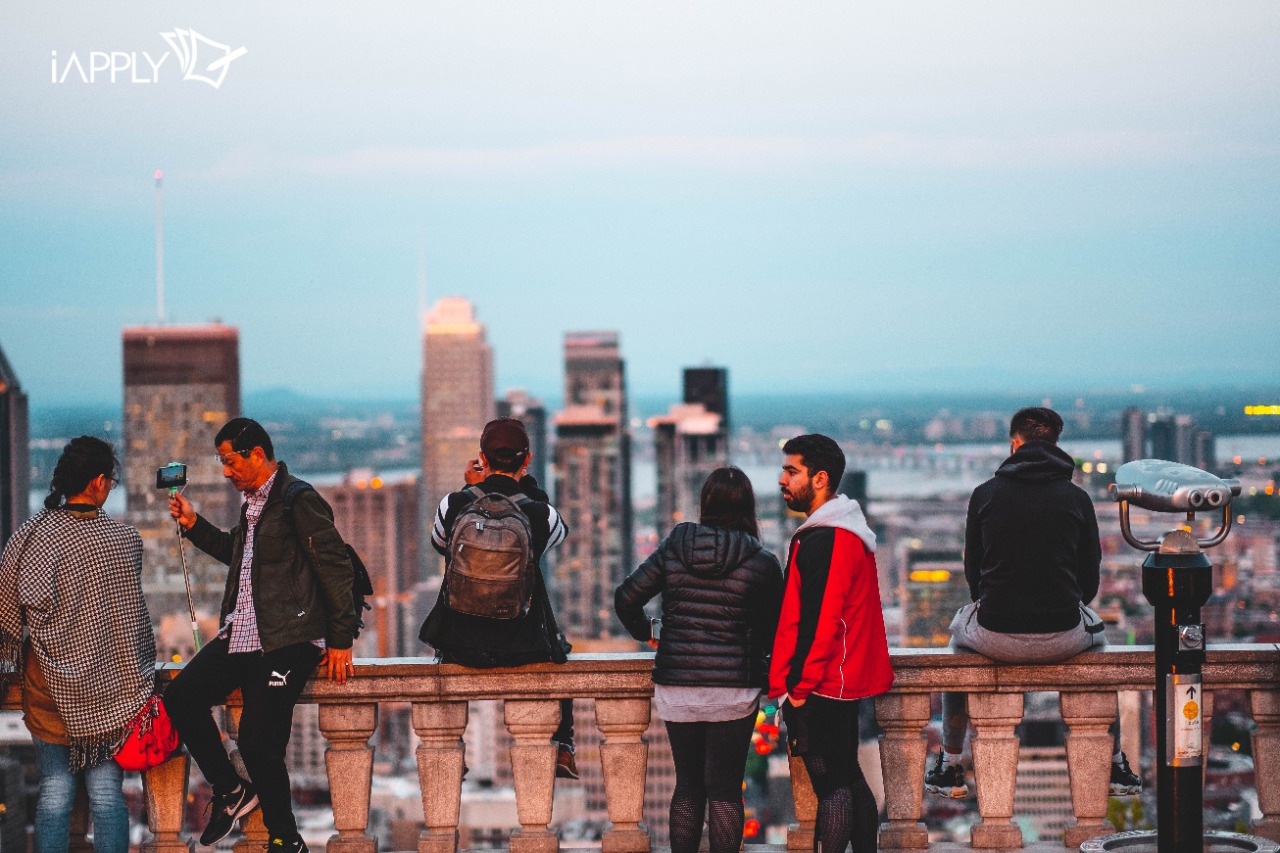 Known for its dynamic culture, this place never fails to surprise anyone who is visiting here for the first time. Whether you are fond of art, music, theatre, sports, Montreal is the place for you. There are many events that keep going on and you just cannot miss out.
Notre-Dame de Montréal
Notre-Dame Basilique is the oldest Catholic Church that is known for its intricate interior design. It is situated in the heart of Old Montreal. It is one of the most visited monuments of North America. If you want to get a glimpse of religious history of Montreal, then you should surely visit the place.
Price: $8
Shakespeare in the park
Presented by Repercussion Theatre, Shakespeare-in-the-park is an annual summer event that is organized for people who admire theatre but hesitate to buy expensive tickets. This show is usually presented at various local parks in the month of July and is a perfect entertainment activity that offers something beyond conventional drama.
Price: Pay-what-you-can
Papier Art Fair
Papier Art Fair is a popular art event organized in the month of April every year in which talented artists from across the country showcase their work in the form of picture, drawings and sculptures. Audience in this art festival can, not only watch the artwork but can also purchase the same if they like.
Price: $10 ($8 for students and seniors)
Dollar Cinéma
If you are a fan of big-screen cinema and want to watch movies at an affordable price, Dollar Cinema is one place to visit for you.
Price: $2.50 per ticket
Comedy Nest
If you are looking for an escape from the regular studies and are interested to watch local talent. Check out the Comedy Nest, a comedy club known for its best hilarious night out.
Price: $5
To add to this, those who want to discover succulent eating spots without digging a hole in their pockets few listed sites are a must visit.
Montreal Poom Room
Hot dogs are a popular snack in Montreal and people like to have them either steamed or toasted. To have a bite of this famous Quebec dog, there are many places but the best place that offers cheap and fun to eat experience is Montreal Poom Room.
Price: $1.35 for each steamed, $1.75 for each toasted
Jean-Talon Market
If you are looking for great places to shop, buy snacks, grab a cup of coffee or simply to hang out and enjoy with friends, local markets of Montreal such as Jean-Talon Market in Little Italy and Atwater Market in Saint-Henri are the ones to look for.
Price: Under $10
Kem Coba
For those who love ice cream, Kem Coba is definitely worth a visit. This Vietnamese ice cream shop is known for its mouth-watering two-toned soft serves and scoops in ever-changing flavors.
Price: $4.57
Fairmount Bagel and St-Viateur Bagel
A bagel is commonly eaten as a breakfast food or snack and anyone new to Montreal city needs to try the best bagel at these two heaviest hitters of the town.
Price: Under $2 per bagel
Automne Boulangerie
In order to experience some of the best breads in town Automne Bakery is the one you should definitely visit. The different varieties of breads served at this French bakery are fit for every purpose you intend to buy.
Price: Prices vary
China town
Some of the best cheap eats are found at Chinatown. From freshly made sandwiches to a great bubble tea this place will surely serve your taste buds in a limited budget.
Price: $5
If you wish to study in Canada and have queries and doubts related to study in Canada log on to iApply.io today and get cost-free assistance from our expert team of advisors.
---