Packing Tips For Students Before Departing To Study In Canada
Fri March 6, 2020
890
Congratulations on securing your place in one of the top institutes in Canada and obtaining a student visa. Now, the next crucial step for you to do is pack for the journey ahead. Always remember when packing for Canada, you need not carry everything with you. You must make a list of all the items that are essential and needed in Canada. We would recommend that you should start preparing your list well in advance so that you do not forget anything and are not burdened on your departure to study in Canada.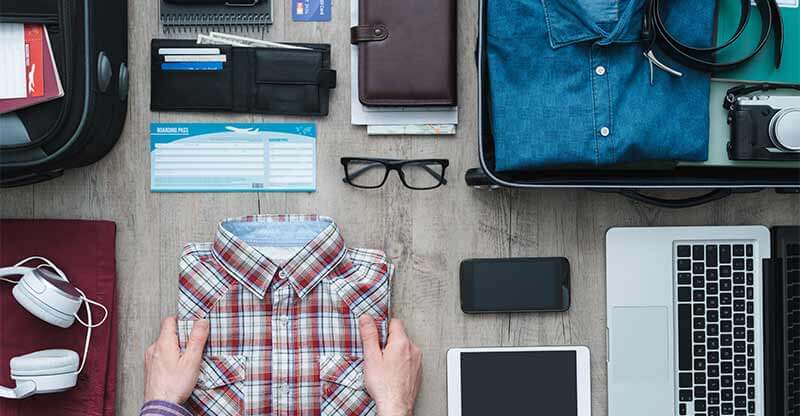 Read the vital list of packing so that you do not forget anything.
1. Important documents and money go in your bag first

Passport, visas, study permits, and other necessary documents are the last thing you want to forget. Make sure you take photocopies of all your documents and put them in another bag so that you have a copy of them in case you lose the originals.
Here is the list of all the critical items that will go in your carry-on bag:
• Passport
• Visa and study permits
• Transcripts
• Money and credit/debit cards (Make sure to inform the bank about your trip before your departure)
• Have some cash in both Indian rupees and Canadian dollars.
• List of important phone numbers
• Important medicines
• An extra pair of clothes, toothbrush, and toothpaste in case your luggage is delayed.
2. Make sure to check the weather and pack accordingly

The Canadian climate is often associated with snow and cold weather, but the climate is quite different. Its climate is very diverse; therefore, you should pack accordingly. You need to pack a few light clothes for the summers and warm for winter. Make sure to pack a warm jacket, gloves, woolen cap, and a scarf. Also, do not forget to take an umbrella, as the Canadian weather is quite unpredictable.
3. Do not pack your whole wardrobe

We understand you would want to pack your whole wardrobe, but it is not possible, or else you will end up paying for your luggage's overweight!
We suggest you take the clothes you need. Following is the list of the main clothing items:
• Long and short sleeve shirts
• Thermal wear and socks
• Pants, jeans, and shorts (for summer)
• Party outfit for your fresher's party or so.
• Comfortable shoes
4. Travel Accessories

• Portable mini iron
• Towel
• Toiletries in travel-sized versions
• Hairbrush
5. Medicines

Carry all your medicines in your original package as the customs officials may want to check it at the airport. Also, make sure you bring medicines with prescriptions before going to study in Canada.
6. Have Suitcases with Wheels

Having suitcases with wheels makes it a lot easier for anyone to get through busy airports. It makes maneuvering simpler.
7. Wear the heaviest clothing

It is suggested to wear the heaviest clothing so that you do not need to pack it.
We believe that this list is sufficient, as you will also be buying many things from Canada when required. Make sure to check the Canadian Air transport Security Authority website for permitted and non-permitted items for flights. We hope it will make your packing much more comfortable!
All the best!

---