Minimum IELTS score to Study in Canada 2021
Thu April 30, 2020
20176
Canada is known for its outstanding quality of education worldwide. Canada is home to some of the world-renowned universities and colleges, making it one of the best places for students to learn and grow.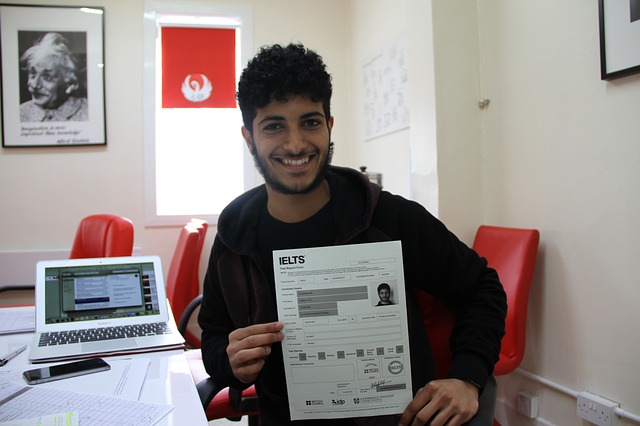 Canada's highly trained qualified and trained educators contribute to making their quality education outstanding. Besides this, 'warm and friendly' Canadian welcomes international students from more than 185 countries with open arms. From small towns to metropolitan cities, Canada is also considered one of the safest countries in the world for international students.
There is no doubt that many students from across the globe want to study in Canada, and get immersed in an innovative and diverse culture. Students who wish to live their Canadian dream have to get enrolled in one of the world-renowned academic institutes in Canada. For getting enrolled, international students, whose first language is not English, will have to give proof of their English language proficiency. To do that, they have to take standardized English language proficiency tests like IELTS, TOEFL, PTE, CAEL, and many more. Students usually prefer the IELTS test the most!
Now the question is, what is the minimum IELTS score to Study in Canada in 2021?
A student visa for Canada requires students to have a minimum IELTS score of 6.0 or above with at least 5.5 in each of the 4 modules for undergraduate programs. If a student is going to pursue Graduate courses, he/she needs to have an overall IELTS score of 6.5 and above with at least 6 in each of the 4 modules.
Let us understand this in detail:
We know that IELTS is an English language proficiency test for students who wish to study in a country where English is their first language. Students who are non-native English speakers must take this test. IELTS consists of 4 modules i.e., reading, writing, speaking, and listening. The IELTS test scores are offered in the form of bands to determine the level of expertise; the student posses over the English Language. The minimum student Visa IELTS band requirement is overseen by the Canadian Language Benchmark (CBL).
See the table below to know the about each band score and what does it represent:
| | |
| --- | --- |
| IELTS Band Score | SKILL LEVEL |
| 1 | Non-user |
| 2 | Intermittent |
| 3 | Extremely limited |
| 4 | Limited; Student will find hard to cope-up with the basic everyday situations. Hard to talk to for longer than a few minutes. |
| 5 | Modest; Student can cope-up with everyday communication, but makes a lot of errors. A native speaker can have a basic conversation, but it will require some effort. |
| 6 | Competent; Student can cope-up with a wider range of situations but can still makes frequent errors. A native speaker can have a good conversation. |
| 7 | Good; error-free sentences are common. A student will be able to have a full conversation with a native speaker. |
| 8 | Very Good; Very occasional errors in complex, unfamiliar situations. Basically the same level as a native speaker. |
| 9 | Expert; Complete understanding in all situations. |
A large number of students who wish to study in Canada choose IELTS because of the following reasons:
1. Recognized worldwide
IELTS test is widely accepted as evidence of English Language proficiency by more than 9,500 organizations in more than 140 nations for immigration, education, and professional purposes. IELTS exam has an excellent international reputation. It is the most widely recognized English test across the globe because of the highly controlled criteria.
2. Accuracy of the IELTS test scores
The IELTS test examiners make sure that an accurate assessment is given by applying strict criteria to each test. It means that the result will reflect on student's English language level.
3. Available in 140 countries around the world
Students can take their IELTS test in more than 920 different British Council-accredited offices around the world, and dates are available regularly throughout the year. Students can register online very c conveniently, and then a British Council office in your country will further process your registration and will send the same to the nearest testing center.
4. Results in less than two weeks
IELTS results are issued 13 days after the completion of the IELTS test. Students can send it directly to an institution or organization under request.
Essential tips to ACE your IELTS score:
A large number of students take the IELTS exam now and then. Most of the students achieve good band scores. We understand if you also want to study abroad and have to undertake an IELTS score, then you are probably nervous about your exam. We bring you some experts' advice that will help you ace your IELTS score:
Tip 1: Be Realistic
The best and the most straightforward strategy to ace your IELTS exam is to be realistic. We all are aware that the IELTS exam is difficult, as the English language is hard to master. Even then, it is not tough to score exceptionally well in your IELTS exam. It takes months of dedication and hard work to improve your English language so that you could score well. You would need to do a lot of practice. Besides practicing your notes and classroom lectures, you will also have to watch English movies, English news, participate in English debates, read English novels, many more so that you have good command over the English language. It will help you in case you get stuck at any point. All these practices will help you score well in your IELTS exam.
Tip 2: Be Confident
Being confident is the number 1 rule for the IELTS exam. It goes well for your life as well! Having confidence in your preparation and yourself is a great strategy to follow. If you are confident in your Speaking, listening, writing, and reading module, then your overall score will improve. If at any point you feel like changing your answer, be confident in whatever you are doing.
Tip 3: Be Careful
You have to be very careful about your exam day! It is pretty evident that you are nervous, and you can make mistakes, and it is justified. But do you know what's the best part, that it all can be negated to some extent, only if you are a bit more careful while attempting your IELTS exam?
For this, you can follow a simple trick, i.e., go through your answers multiple times. Make it a point to triple check your answers even when you are practicing. It will negate any chance of spelling errors, grammatical errors, and many more. Also, if you are giving your IELTS exam in a paper format, then make sure your handwriting is legible.
Don't memorize answers
Some students have a habit of mugging up the answers thinking that it will help them score big on their IELTS exam. But, they fail to understand that it is a big fall. Examiners can tell if a particular answer is scripted or not. They need answers that come from you and not from some computer or a teacher. Therefore, it is recommended not to memorize your answers beforehand.
Don't Use complicated words
Some students make a mistake of using big decorated and complicated words, thinking that it will impress the examiner and resultant being a good IELTS score. However, this strategy should not be practiced at all. We all know that every word has its context, degree, and different connotative meaning. If the words used are out of context and doesn't sound natural, then it will make a terrible impression on the examiner. Therefore, it is recommended not to use big words in your IELTS exam.
Certain myths will give a clear idea about IELTS:
1. Qualifying IELTS is next to impossible:
It is a pure myth, and believing it may bring the morale of the aspiring students to the ground level. Understand that no exam is super easy! Every exam requires students to put effort. And, if you wish to qualify your IELTS, you have to put in a little effort. Studying for IELTS may be harder, and you may feel like giving up, trust us, it is all worth it in the end. Many students in the world give IELTS exam, and a large number of students belong to non-native English speaking countries. And many students from non-English speaking countries can ace the IELTS exam.
2. Native English speakers can score easily:
It is very convenient to think that native-English speakers will be able to clear IELTS in no time. Well, it might surprise you that even the Native English speakers do require preparation to ace the test. It is because the questions in different modules are confusing and tricky.
3. IELTS is easier in some other countries:
It is one of the most common myths that you will come across. But it is advisable not to trust it. IELTS tests are standardized, which means that the exam will be the same everywhere.

If you are planning to study in Canada, it is imperative to know the minimum IELTS score to study in Canada in 2021. In this blog, we have given complete information, and we hope it helps! For more information, log on to iApply today!
---