Is 5.5 IELTS Band Score Enough For Canada?
Thu August 20, 2020
2959
If you have made up your mind to study abroad, then you would also be ready to brush up your English skills to take one of the English language proficiency tests.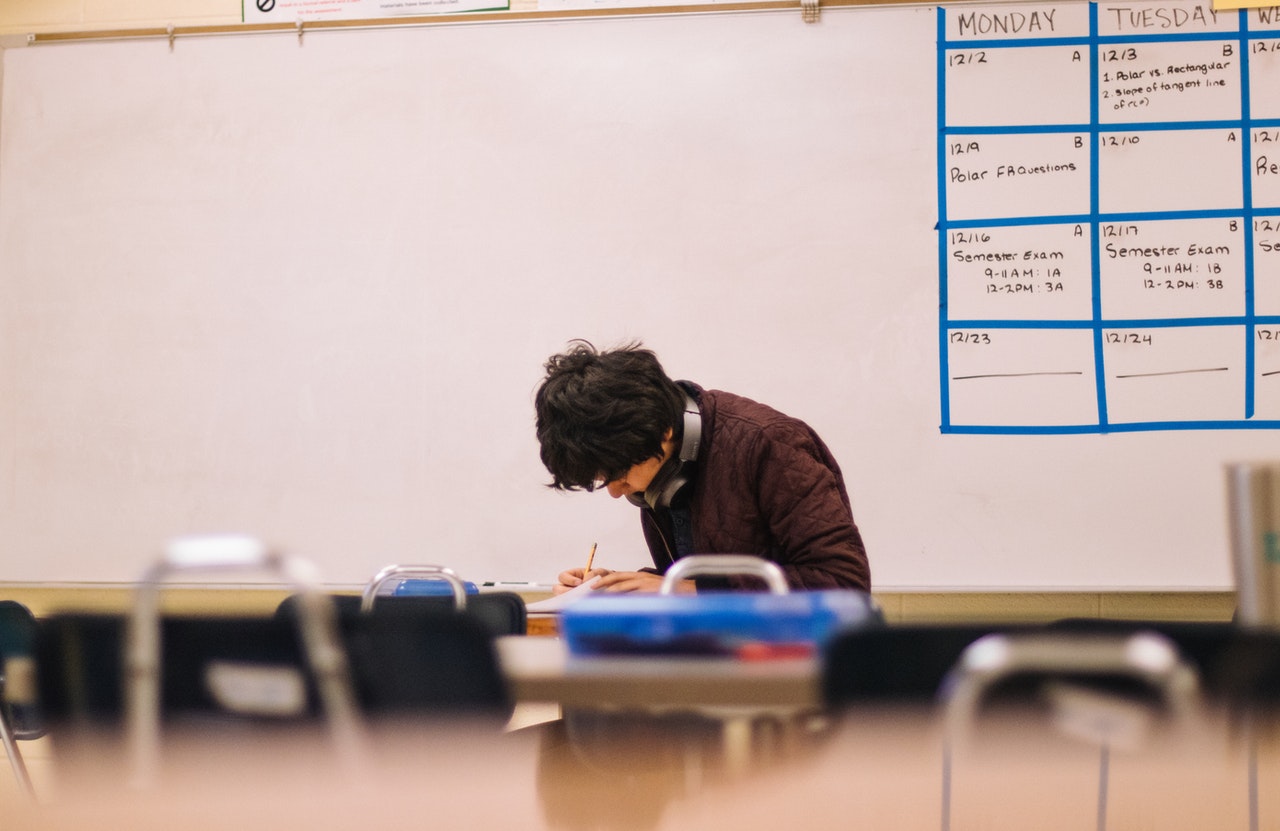 Taking one of these tests is a prerequisite to apply for colleges and universities and Visas, and a minimum requirement has to be fulfilled.
Studying in one of the top Canadian colleges and institutes is a chance that many look forward to as one of the most exceptional learning experiences in life. So preparing for it is not an effort made in vain or one that wouldn't surely bear fruits for one's future life.
That being said, one of the things we need to prepare for is an IELTS test, which is one of the most widely accepted language tests in the world. It is an acronym for International English Language Testing System and one that anybody above the age of 16, who either wishes to study in or immigrate to Canada, can take.
It consists of four modules, namely – Listening, Reading, Writing and Speaking and an overall score is thus calculated, which comes out to be in either whole numbers or halves. These bands scores represent the skill level of the user ranging from 1 which means that the person is a 'non-user' to 9 which means that the candidate is an 'expert', having a complete understanding in all situations.

The minimum requirement for those going to pursue graduation is an overall of 6 bands with not less than 5.5 in any of the modules, while for those joining postgraduate programs, an overall score of 6.5 bands with not less than 6 bands in any of the four modules is a necessary criterion to be fulfilled. -But a question that hovers over many students is - would a 5.5 band suffice for studying in a Canadian college or university?
The answer to that is that it depends on which level of education a student is going in for. With that score, getting admission in an undergraduate course will be more likely as compared to a post-graduate course. The student may find a specific course or college/university that accepts students with this score, but a fair amount of research has to go in for that. Chances for a graduate student to proceed with that score are rather slim.

Some universities can accept a 5.5 score in one of the modules are:

Algonquin College
Brock University
Camosun College Candore College
Lethbridge University St. Claire College University of Alberta

What are some other alternatives?
If a problem exists, so does a solution or rather many solutions. Let's consider a case where you don't find a program suitable enough to fit your needs. Well, in that case, you can take into account the following courses of actiouy7n.

Retake the exam
This may be the best way to go about it. There isn't a limit on the number of times a candidate can take the exam, but the exam does cost a reasonable amount, so the next time you set out to take it, do it with full preparation in the section(s) where the score needed improvement. Also, seek advice from others on whether or not you seem exam-ready even if you are fully geared up to take it.
Take a different English exam accepted by the university.
English proficiency exams like TOEFEL and PTE are also accepted by a large number of universities in Canada. Their exam formats are different, and hence you may perform better in a different patterned exam. So it's wise to check if the university or college of your choice accepts other exams and sit for it with good preparation.
The CanTEST way
Some colleges and universities conduct CanTEST for those who do not meet the minimum IELTS band requirement. In case the student is unable to pass that test, then he/she has to register in the St. Claire College for an ESL (English as a Second Language) course.
Contact the university admissions colleges
This being a relatively easier option, one can speak to the officials at the university admissions office to see if they would accept the current score. The chances for a positive response are stronger if the application is strong in other academic respects and/or professional experience. This could get the student a conditional offer as well.
If studying in Canada has been a dream you're longing to live, no obstacle is too strong to deviate you from your approach towards it. Top Canadian colleges and universities always welcome determined
students from all over the world.
For more information, help or advice, contact us on 1800 890 1775 or log on to iapply.io.
---