Important Things International Students Should Know About Canadian Culture
Mon April 20, 2020
1766
Before going to Canada for your higher studies, it is crucial to understand its culture and customs so that you don't offend people there. They may be radically different from our culture and traditions, and honestly, it will take some time to get comfortable with. Now that you have decided to study in Canada, it is imperative to get familiar with Canadian culture and customs before you arrive.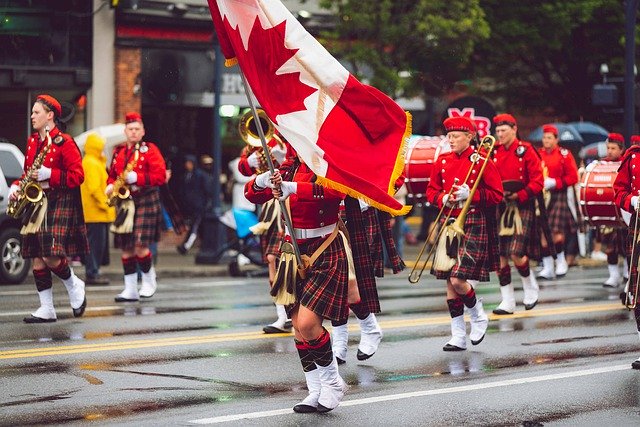 Let us get to know more about them in detail:
Sport
There is one thing that Canadians absolutely love, and that is Ice Hockey. It is one of the most played, watched and talked about game in Canada. No matter where you decide to study in Canada, be sure to get acquainted with the local hockey team. It will help you immerse yourself in Canadian culture very well, and there is no doubt that you will make a few friends too.
Polite Nature
Canadians are also often known for their polite nature and are considered one of the friendliest people on earth. Canadian culture is synonymous with politeness, and while you are studying there, you can expect to be greeted warmly by almost everyone. Strangers will smile at you on the streets; they will ask you how you are or how your day is going and more. Make sure you also greet them warmly and not to give them the cold shoulder. It is okay if you find it overwhelming at first, but you will get used to it.
Maple Syrup
Did you know that Canada produces 80% of the world syrup? Maple syrup is a staple of Canadian culture, and they even have a maple leaf on their flag. Therefore, it is safe to say that you will encounter a lot of maple syrup dishes while you are there. Also, make sure you try some true Canadian syrup. You can get syrup with pancakes and with waffles and what not!
Canada Day
Canada day is one of the most critical days in Canadian history. It is the national day of Canada, and people celebrate it because the Canada we know today came into existence on this day! Every year, the activities start taking place from July 1st, where people all across the country witnessed many parades and events. It is a national holiday so that people could enjoy their festivities. While you are there, make sure you participate in these events, and you will be able to learn a lot about Canadian's rich history.
Language
English and French are the two official languages of Canada. You might be speaking and studying in English, but don't be surprised if you hear French on your campus or around your city. While you are studying in Canada, why don't you learn a little French? It will be another feather to your hat.
If you are planning to study in Canada, then you should learn about their culture and customs before going there. We are sure that this post will help you make up your mind. Just fill in your details at our call back form to get a call back from us. We will help you look for top academic institutes and courses matching your eligibility criteria, and you can apply from the comfort of your home. For us, your future is important, and so is your health, therefore, you can apply online!
---