How to Write a Resume to Apply for Jobs in Canada
Thu May 28, 2020
683
A resume is like a marketing tool for an individual that helps you showcase your qualifications, achievements, credentials, and skills. It is a way to showcase what you can bring to an organization, a glimpse of your personality as well as your ways of working.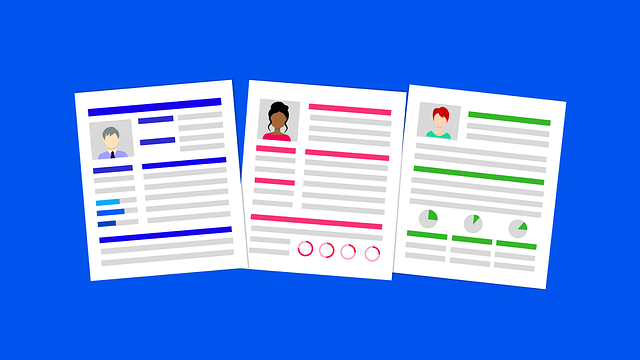 Your resume is the first impression you cast on a prospective employer, even before he/she meets you or speaks to you. It is primarily for this reason that you must have a great resume that leaves a mark on whoever goes through it.
The modern world has changed and reshaped several things. Today to interview for a job, you must have a solid resume that can describe your professional accomplishments and illustrate everything you can bring to an organization. A well-built resume can help you land exceptional jobs and boost your career. Here are a few tips and tricks to building a stellar resume and gaining amazing jobs:
PRECISE, CRISP & INTERESTING
Resumes are not about beating around the bush; rather, your resume must be crisp, to the point, and easy to read. If you are considerably new in the working world, you should emphasize on recent qualifications and experiences. In case you have been working for a more extended period, you must arrange your experience in reverse chronological order. A hiring manager spends not more than 30 seconds to skim through your resume, so build it in a format that keeps the potential employer engaged.
INTRODUCTION
Even though resumes need to be short and crisp, a gripping introduction helps the reader know a little bit about you before he gets to meet or interview you. You must write a 3-4 line introduction, talking about your personality, and dropping a hint about the kind of person that you are. An introduction is a way of giving a personalized touch to an otherwise technical document.
FOLLOW A FORMAT
It is essential to construct your resume based on a particular format and follow it through and through. Your resume must be organized, neat, and well put, from following a specific font to colors, you must keep all details in mind. Canadian resume should be a minimum two page long, where you must emphasize your most recent experience. Whether you follow a chronological format, a hybrid format, or a functioning format, you must stick to whatever suits your profession best. A systematic resume is easy to navigate, highlights important information, and makes the employer focus on relevant information.
PROOFREAD YOUR RESUME
The one thing that can make or break your chances at a job are errors in your resume. Be it a grammatical mistake, a mistake in formatting, a spelling error, a mistake in your credential details, or others,you must be extremely careful. An error in your resume can show your lack of seriousness towards a particular job and leave a negative impression. If you want to secure your work, you must make sure that there is absolutely no room for errors.
UPDATE YOUR RESUME
Resume formats have changed considerably over the years, from the digital and modern resume, to minimal and straightforward, resume styles have also evolved. If you're from a creative field, your resume must reflect that likewise, if you're from a technical field, the same should show on your resume. Obsolete formats only go on to tell the employer that you are not up to date with the industry trends. You can start by refurbishing your resume for a new job, following a resume template, going through a certain number of resume samples, or even seek professional help for the same.
HIGHLIGHT YOUR ACHIEVEMENTS
It would help if you subtly promoted your accomplishments even though you need to follow a particular format while building a resume. The work experience section of your resume must be carefully curated, and you must be able to say a lot with a few words. From your internships to awards and achievements, you must mention them so that it is among the first few things that someone notices on your resume. You must quantify your success by adding numbers and figures to your resume and making the employer take note of them.
DO NOT LIE
The worst thing you can do is lie on your resume. Acts like this do not only reduce your chance at a job but also diminish your credibility. Overstating your skills, or being unclear about your credentials and work experience only goes on to mislead an employer. You must have confidence in yourself and must be honest about everything that you have to offer.
CONTACT INFORMATION
When you proofread your resume, you must make sure to check the contact information for any error. From your name to your address, number, and email, you must ensure that the information is correct and error-free. This is also important for you as it is through these details that the representative of an organization will get in touch with you.
There are several websites online that can help you build up a decent resume. You can look them up online and even get in touch with them. Customized resumes are the new thing, and several people have been saving themselves the hassle of building a resume by coming in contact with professionals. You can specify the type of resume you like, your industry requirements, and so on.
A resume is the first step towards seeking a job. In a highly professional country like Canada, you must have a carefully curated resume that will impress your potential employer. It will pave the way for better career opportunities, help you leave a lasting impression on whoever goes through it.
---