How to write a perfect college admission essay?
Fri May 15, 2020
839
As the name suggests, college admission essays are asked by universities or colleges abroad to consider your candidature for specific courses. Academic institutes abroad ask these essays because they want you to answer a specific set of questions such as, what kind of student are you, or why are your career goals, and are you aware of your course well and many more.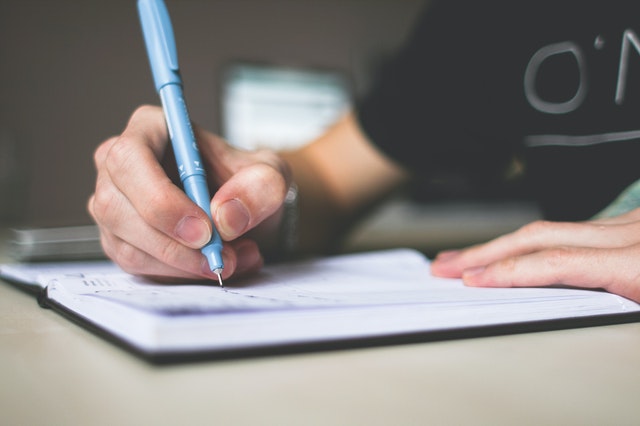 The admission essay has a wide range of contexts and aims to elaborate on different facets of the applicant's personality strictly according to the course's demands. For example, if you are applying for a journalism course, the applicant must possess a keen eye to detail, patience, and excellent writing flair to write a story. In such scenarios, top universities and colleges ask students to write 2 essays in addition to the statement of purpose. Institutes break up the essays into relevant questions and are known as Admission essays!
You must be wondering how to write a perfect college admission essay? Well, they are essays that don't have a standard format. They usually vary according to the requirement of the institute and course to know if the candidate is perfect for the course of not. With these essays, the admission committee assesses that if the student can give back to the community, he or she will be able to use the institute's resources to the fullest and many more.
TYPES
There are many types of admission essays that an academic institute asks for. Our experts have classified the admission essays on the following grounds:
a. Word limit,
Very short answer type question (30-200 words)
Long answer type question (500-800 words)
b. Leadership essay
c. Career progression essay,
d. Goals essay
e. Situation essay

Now that you have completed your application form and taken the tests, now is the time to impress the admission committee with your essays. Your college admission essay may consist of words, but those words are the difference between your acceptance and rejection.
500 words may seem small, but trust us, you have to spend days, or even months to write a 500-word essay. You have to research a lot, and then based on your research, you will craft your essay! Do you know that admission officers will only have a few minutes to read it? Your admission essay should be very impactful, well researched, and well-written to make you visible and stand out in a pile of applications. Your admission essays will help you grab their attention! Let us get to the main point, on how to write a perfect college admission essay!
a. Always read the instructions carefully
It is a thumb rule to read the instructions very carefully. We know that starting your admission essay may be hard, but if you read the directions, you will be able to plan out your essay well. You will get to know what all is needed to be highlighted.
If you don't follow the guidelines, the admission committee might think that you are not serious about your admission or cannot follow the university's program's direction. Either reason, you are going to lose your spot! Once you have read the instructions properly, gather your notes, start creating an outline, and decide what will be the central point of your essay. What you want the admission officer to make out from your essay? Once you are done with all the analysis, now you are ready to write your first draft. Now, grab a pen and a paper or take your laptop, and just let the thoughts flow!
Always start with a compelling introduction.
If you want to catch your admission officer's attention, you need to give your admission essay a great introduction. We know that good writing is not achieved overnight, but starting your essay with a compelling opening, can prove to be a golden move.
Now, we have already established that admission officers hardly spend time on your essay, imagine, if your essay has a catchy or compelling introduction, it will intrigue the officer to read more. The more and more he will read your well-written and well-researched essay, the higher are your chances of being accepted to your dream university.
It is very important to start your essay with a vivid paragraph to keep them engaged. It is vital that your introduction has to reveal what the essay is all about, what angle you are giving, and what your essay is going to tell them about you. The best way to start your essay is by sharing an anecdote or an interesting incident following which you took a path to this educational goal or a story that will show some of the best parts of your character and personality.
Make use of your inner voice.
Always remember that universities and colleges are looking for people who have genuine beliefs. They don't want people who try to shape their essays that others have used many times. They are looking for originality, what as a person, or as a student, you can offer. They want originality and not some copycat! They want to know your ideas, your beliefs, and your story, which is truly yours in every fabric.
Make sure it reflects your real ambition, skills, and your thought process on how you will take certain research forward or so. Make sure that your college admission essay reflects the true you in a positive manner.
Totally avoid clichés
When researching for your essay, it is pretty evident that you will look out for some examples of great people and will take inspiration from them. It is a great way to get familiar with the overall format, but some students get carried away by the examples and resultant being; they use a lot of clichés to impress the admission committee.
Always remember that many students around the globe will be using the same kind of clichés. Therefore, to be different, you should make sure to avoid such clichéd sentences and try to find an original angle. Make sure to make your college admission essay truly yours!
Since we have given you a lot of tips and given you a brief about college admission essay, pick a piece of paper and pen and start writing! Make sure to craft an extraordinary essay!
---