How To Survive In a Foreign Land When You Don't Speak The Language?
Tue March 17, 2020
797
Languages are an essential tool for communication. It not only helps us speak and express to one another but aids in forging friendships, building relationships, and becoming culturally aware. From celebrating the uniqueness of a culture and a country to making everything more organized and efficient, language is of paramount importance in today's world. When you go to study abroad and travel to a foreign country, there is a chance you do not speak the native language, and that can be challenging. Countries such as the USA, UK, Canada, New Zealand, Ireland are English speaking nations, but there are numerous other countries where English is not the mother tongue.
Through this blog post, I would like to help my readers navigate through a foreign land without really knowing the language.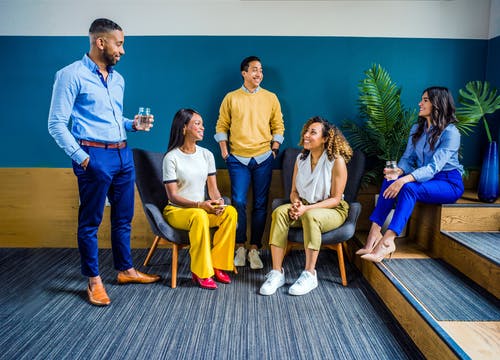 Use Gestures
When you go to study abroad in a non-English speaking nation, the first few days or even months can be quite challenging. You must remember that emotions and expressions are universal and should try to use more gestures like pointing fingers, enacting situations, doing actions, speaking Standard English words, and so on. Gestures will help people understand you better, and you might even be able to befriend people.

Learn the basics of a language
You must be smart enough to learn the basic words of the language such as "hello", "thank you", "please", "yes", "no" and some basic phrases as well. This will help you build a good rapport with the locals and ease your stay in obvious ways. You can easily learn a new language on the internet and through mobile applications such as Duolingo.

Use language translators and carry a phrasebook
The internet has made everything less complicated and more accessible. Google Translator acts as a boon in such situations, even though it can make word to word literal translations, it is definitely of help when you are completely unaware of the language. Likewise, using a phrasebook can help as these books have pictorial representations as well.

Carry a guidebook and paper map
Even though GPS is the new atlas nowadays, it still is important that you have a physical map as well as a guidebook that lets you know how to go about the place. It might sound old school, but a map is accessible and comprehensible for all people in a foreign country.

Book a tour
If you know nothing about a country and you are nervous yet curious, taking a tour of the place can be of great help. It can help you familiarize with the place and even be a fun time. If you book an English speaking guide, it will be beneficial for you, and you can learn much more about your surroundings.

Interact and travel
Finally, the ultimate way to know a place better irrespective of the language barriers is to travel and interact with more and more people. Even if you are not familiar with the ways of a new place, you can always try, interact with more people, travel around, and learn piece by piece. Communication can be improved if you get people to like you and seek interest in you.
Surviving in a place without really knowing how to speak the language can be daunting but is certainly doable. You could be intimidated by the fact that you are going to study abroad in France and do not know how to speak French, but the language of humanity is universal wherever you go. This experience could be life-altering for you, and no matter, however intimidating it sounds, it will leave you a changed person.

---