How To Study In Canada Without IELTS?
Fri September 11, 2020
814
Canada is a very approachable destination for students who wish to study abroad. Academic institutes including top colleges and universities in Canada welcome thousands of students every year.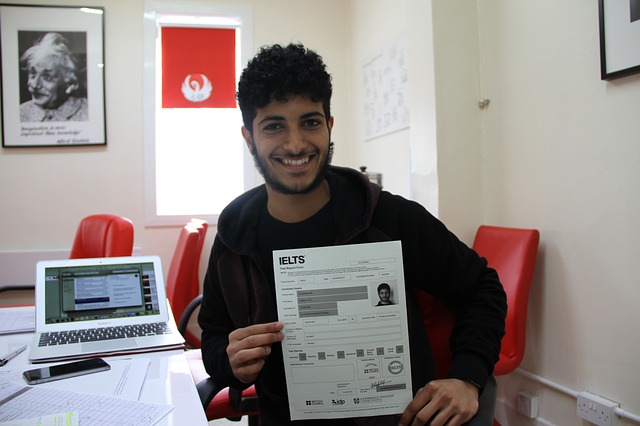 The requirements for getting into educational programs are relatively low because the government wants to have fair opportunities for as many international students from other countries to join in as they need more heads, hearts and hands to help in the country's development.
The following documents are required for a student visa for Canada:
Passport
Proof of Acceptance by a Designated Learning Institution
Proof of funds
Passport-Sized Photograph
Immigration Medical Examination (IME)
English Language Proficiency Exam Score
Statement of Purpose
Credit Card
While everyone needs to have these exact documents, but the English proficiency exam can vary for different students.

So the answer to the burning question is YES, one can apply for a student visa without IELTS, but one of the English proficiency tests has to be taken as an assurance that the candidate can socially survive in an English speaking learning environment.
The reasons for not taking IELTS may be very different for different candidates – not being able to crack the test and get the required band score with the given pattern, the academic institute of their choice accepts other alternatives of the tests, one feels more confident in attempting the test in a different form.
Let's now explore some other widely accepted alternative tests and compare them to the IELTS test.

PTE
The Pearson Test of English is a solely computer-based test that is taken in one of the Pearson test centres. Unlike IELTS, this test comprises of three parts where Speaking and Writing make up the first, Reading the second and Listening the third part. The speaking test has introduction, read aloud, sentence repetition, image description and retelling the lecture and then writing short answers, summarizing the text and writing an essay. The IELTS test, on the other hand, has separate writing and speaking parts, the candidate having to write a report and an essay in the former and talk about their habits and opinions and at length about an incident, object, or person in the latter.
The reading part has similar question types but answering in PTE depends on the text in questions itself.
The Listening part involves summarizing, highlighting correct summaries, highlighting incorrect words, MCQs, fill in the blanks along with writing from dictation etc.

TOEFL
This one too is a computerized test and has four distinct sections, arranged for a maximum time of 4 hours. The candidates have 20 minutes for speaking and 50 minutes for writing and 60-80 minutes each for the Reading and Listening sections. The main difference from IELTS is in the Writing section, where the articulation of views has to be based on a comparison between a reading passage and a classroom lecture.

DUOLINGO TEST
This one can get the students a conditional offer letter from the college or university of their choice. Later they can take either of the above-mentioned tests or IELTS to fulfill your visa requirements. This test is a mix of listening, spelling, speaking, and writing skills in the form of questions that are not segregated under sections, but asked with varying difficulty levels and are timed. So the candidates get time slots to answer every question separately.
That was all about the tests that can alternatively be taken if IELTS seems like a favorable option, although it is advisable that you check the college or university requirements before making a choice of the test.
If you aspire to study in Canada and one of the top Canadian colleges and universities is your dream academic destination, we're there to foster it for you. For all information regarding tests and admission to any academic institution in Canada, log on to iapply.io today or give us a call at 1800 890 1775 today.
We'd be happy to sort all your queries out.
---