How To Become A Successful Mechanical Engineer?
Fri July 24, 2020
1002
Mechanical engineering is one of the most versatile and diverse fields. It is a study of systems and objects in motion. The field of mechanical engineering virtually touches every aspect of modern life, be it a highly complex machine or a human body.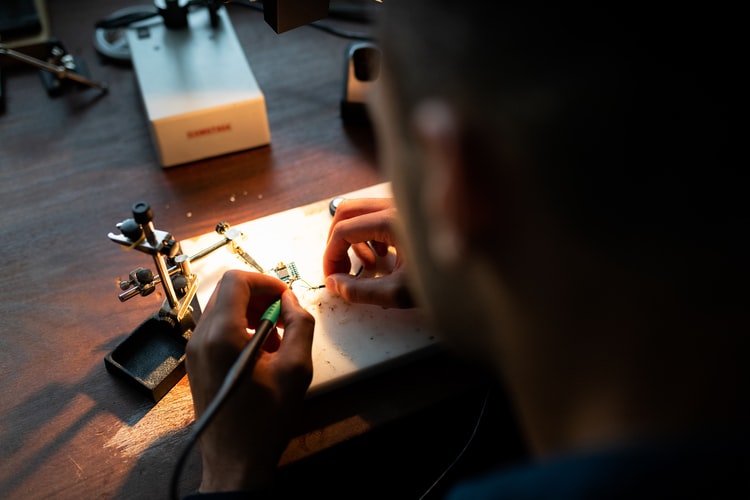 As a student, you probably have an idea about what to expect when studying mechanical engineering. Do you have any idea about the jobs you can take once your studies are completed? If you just nodded your head in NO, then you need to do some hiking to reach the peak. Do not worry; we are here to answer all your questions that you probably have in your mind.
In this blog post, we will try to cover the things that will make you stand out in the job market and make you a successful mechanical engineer.
What is Mechanical Engineering?
Before we dwell into the steps of becoming a successful mechanical engineer, it is important to get to know all about Mechanical engineering, and what you should expect during your studies and in your career.
Students choose this discipline because of its versatility and various career options that are available for them once they graduate. Students can work in fields like the automotive industry, robotics construction and many more. You are expected to study subjects like Engineering service & Statistics, Technical Writing, Thermodynamics, Design and Automation, Mathematics and more. If you want to be a successful Mechanical engineer, following are some of the most important skills you need to develop:
- You need to be a problem solver. It means you need to solve all the complex puzzles that stand between you and your device.
- You have to be creative. It means you need to come up with innovative solutions and create from nothing.
- You need to communicate with your team and are able to explain things to your clients as well.
Now let us get to know about the steps you need to follow to become a successful mechanical engineer.
1. Get into a top Canadian engineering college or university
Canada is home to world-renowned engineering universities and colleges. It is one of the most sought after study abroad destinations among international students for engineering. Therefore, getting a Canadian university or college listed on your CV will help you stand out from the crowd.
Some of the top university or colleges for Mechanical engineering are-
• York University,
• University of Victoria
• Seneca College,
• Humber College,
• The University of Manitoba,
• and many more…
3. Get immerse in your course well and score well
We all are aware that Canadian colleges and university provide high-quality education and teach beyond books. That is why it is important to inculcate as many skills as you want. Make use of this time and learn what it takes to work in a real-life job setting, environment and working with the latest cutting-edge technologies.
4. Take up internships

To develop your mechanical engineering skills by taking up internships, part-time jobs in the same field. You can also volunteer or can follow professionals during your undergraduate degree. It is a great opportunity, as you will graduate with the practical insight of your discipline.
5. Mechanical Engineering careers and salaries
Mechanical Engineering jobs are in high demand and are considered as one of the highest paying ones.
To give you a better idea about the possible salaries you can earn once you graduate, we bring you the following list:
• Automotive Engineer - 73,220 USD/year
• CAD Technician - 48,345 USD/year
• Mechanical Engineer - 71,895 USD/year
• Nuclear Engineer - 76,980 USD/year
• Aerospace Engineer - 77,100 USD/year
• Civil Engineer - 75,980 USD/year
• Mining Engineer - 70,200 USD/year
If you wish to study Mechanical engineering in Canada, then visit iApply and Search, Shortlist to Apply from 10,000+ courses.
---