How iApply Is One of the Most Student-Friendly Platforms For Applying to Top Canadian Academic Institutes
Tue November 24, 2020
537
Making the right decisions when one has planned to study abroad can feel intimidating sometimes, as students have to put in their efforts, money and hope for a prospectively better future into one choice.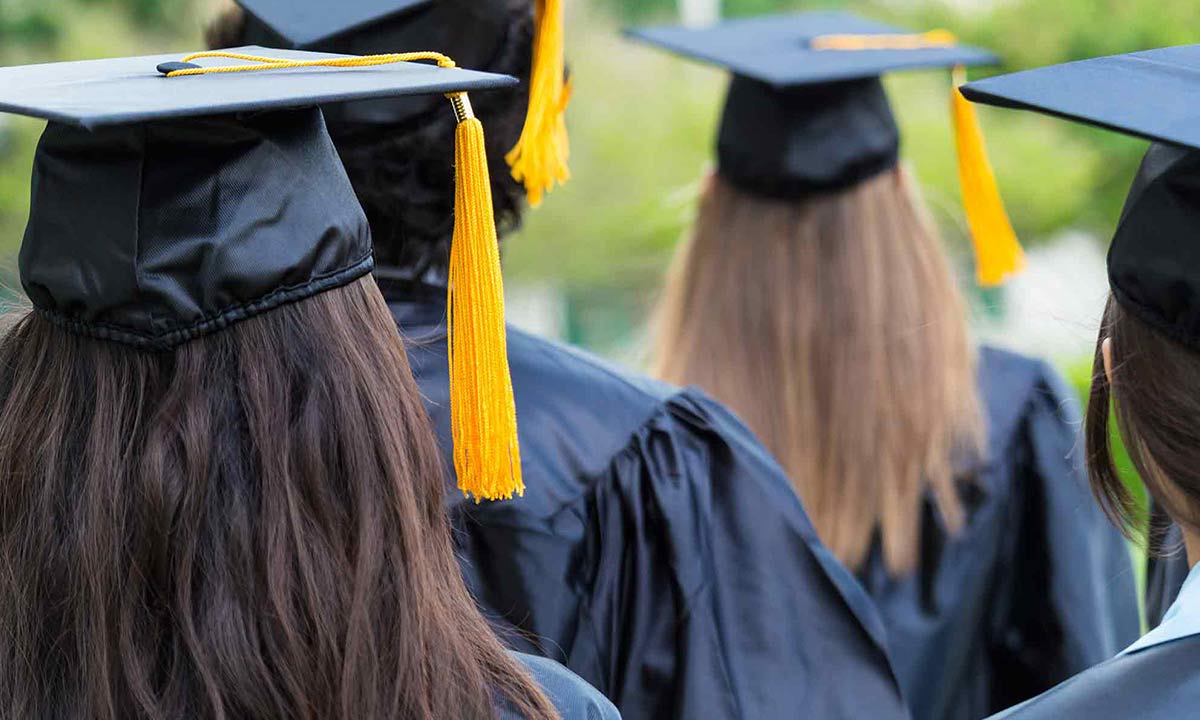 Now making that choice requires some form of research, information regarding which can also be provided by consultants or agents who facilitate the process of applying to colleges and universities for students.

One might think that with almost all facilities that required visiting an official or a formal source being digitalized like banking, filing police complaints, booking cooking gas or even studying, something like applying to get admission into an international college must also be brought to personal smart devices. And so has it. With so many platforms that bring this facility closer home, iApply is one of the most user-friendly ones for students and their guardians.

When students look for a learning opportunity abroad, especially while exploring best colleges and universities in Canada, they consider a lot of aspects like the availability of their preferred courses, location, opportunities for work, whether they are eligible for a particular program or the different programs they are eligible for. All this has been brought together for the students through one platform, iApply. Now, students can be at ease by having well-collated and structured information that can be filtered as per their needs and preferences.

Some of the stellar characteristics and features that make iApply one of the easiest platforms to navigate through are:
Ease of Accessibility
As an online platform, it can be accessed by anyone, anytime and anywhere. Students save a lot of their precious hours that they otherwise spend in travelling, waiting, visiting and revisiting the concerned personnel. With iApply, a click of a button and filling in the right information can bring all the relevant options to the front. Students can fill in the applications to any academic institute right from their devices at hand.

Call-back facility
There are times when technology can become confusing to steer through. For such situations, the platform provides a call-back facility in which specialist advisors call the students back within 48 hours after they sign-up to the service to help them step further in the process and if required, provide guidance at all parts of the process. Dialing the toll-free number (given at the end of the article) does the same.

Range of Filters
Students rely on various factors for making the final decision of the university or college they want to pursue education in. These can be different for different students. Keeping such preferences in consideration, the platform has built-in filters that let students search for the institutes by aspects like eligibility, tuition fee, location (or province in Canada), and discipline.
MultiApply
iApply lets students apply to multiple colleges and universities, all from one platform. So if the chances of getting into one of the institutes seem bleak, it is easy enough to apply to multiple ones across Canada by filling in the desired information just once.

Doc Check
A feature that removes all discrepancies before the documents get submitted is Doc-Check. The
platform provides the facility of verifying all student documents by using innovative technologies
that effectively captures all errors, which then goes to a team of analysts who are responsible for
checking each record before the final submission.
Fee-Waivers
Being closely associated with Canam, a pioneer in educational consulting, the platform gets the students exclusive fee-waivers right from those on application fee to scholarships for tuition fee for various programs and academic institutes. For candidates who fulfill the required criteria, a waiver of up to a 100 percent can be availed.

Application Tracking
The platform is designed as such that all changes and updates made to it are reflected in real-time. So students can stay updated with all new opportunities and scholarships as they roll. It is not just limited this, but students are allowed to track the status of their application(s) at all times as they pass through the process of being accepted.

The features that iApply provides enables students to fairly access all the information that they require to make an informed choice to study in Canada, hence giving an equitable opportunity to learn at an excellent academic institute of their choice. The cherry on the cake is the fact that all facilities provided by the platform are free of cost! So the students start paying only from the point where the college has levied an application fee and then the tuition fee.

With all the services that are provided, the students can be assured that the process is transparent and straightforward. If you still haven't seen what the platform looks like, log on to iapply.io today or make a call on the toll-free number 1800 180 1775 to help you through exploration and making applications.
---