Evolution Of Application Process To Redefine Student's Experience
Wed March 11, 2020
902
Studying abroad is a life-changing decision and a beautiful journey for many students in which they experience many emotions right from excitement to confusion to anxiety. They need to be guided with good and up-to-date knowledge concerning courses, college intakes, and application process. But things are not simple anymore. With the surge in applications for education overseas, the competition among students has gone high. Ultimately, students have to apply to a significant number of academic institutions abroad to make sure they get into one.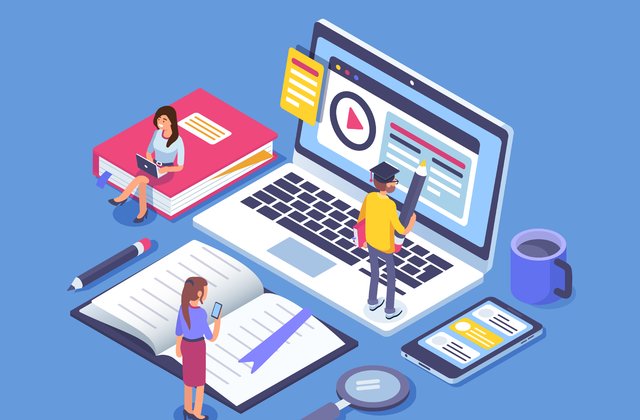 Nowadays, many overseas education consultants are utilizing digital means to transform the application process. The extensive and apt use of innovative technology has revolutionized the way students fill college applications. Earlier, students filled more than ten college applications in their quest to be accepted to an excellent academic institution. Filling those many applications can be a lot to manage.
With the help of artificial intelligence and data mining, the online application process has evolved a lot. Now there are platforms like iApply, etc. that allow students to apply to multiple colleges and universities in Canada all through one platform. Innovation in this field has made the application process a simple, logical, and joyful experience.
It has significantly lowered the logistic and systematic barriers to top academic institutions in Canada. Besides this, it serves a diverse group of students and institutions. Students can now search the right program for themselves from thousands of courses offered by hundreds of top academic institutions in Canada.
Students from the remote areas planning to study abroad may not have the option to visit the nearest consultancy office. The internet literacy and digitization have helped such students to apply to their choice institutes from their comfort zone. Students anywhere and anytime access to many programs offered by top academic institutions in Canada.
Besides this, students can enjoy many other benefits with the evolution of the online application process:
Applicants' convenience
The innovation in the online application process has helped the applicants to submit their applications at their convenience. It is an excellent advantage to candidates in rural areas and candidates with disabilities.
Works 24 X 7
Because of no time limits, students can now fill their application anytime, anywhere, within the comfort of their place.
No Long Queues
Students now do not need to stand in long queues to submit their application form or to get their queries answered.
Only eligible candidates can apply
Eligibility checks are provided so that only students can know if they good to apply, and as a result, it helps in minimizing the data redundancy.
Dynamic and User-Friendly
The entire application process is dynamic. Therefore, any changes made can be reflected in real-time. Besides this, the process is quite user-friendly and straightforward.

---