Complete Guide to Study in Conestoga College, Canada
Tue December 8, 2020
1803
When you plan to study abroad, don't you look for institutes that are ranked well as well as offer great methods of instruction, and are known for student placements?
One of the best Canadian colleges and universities in Canada in this respect is Conestoga College in Ontario, Canada. It has its campuses and training centres in six different locations in the province. Covering a wide geographical area, it is also the only college in Ontario offering a maximum number of academic and workforce development courses.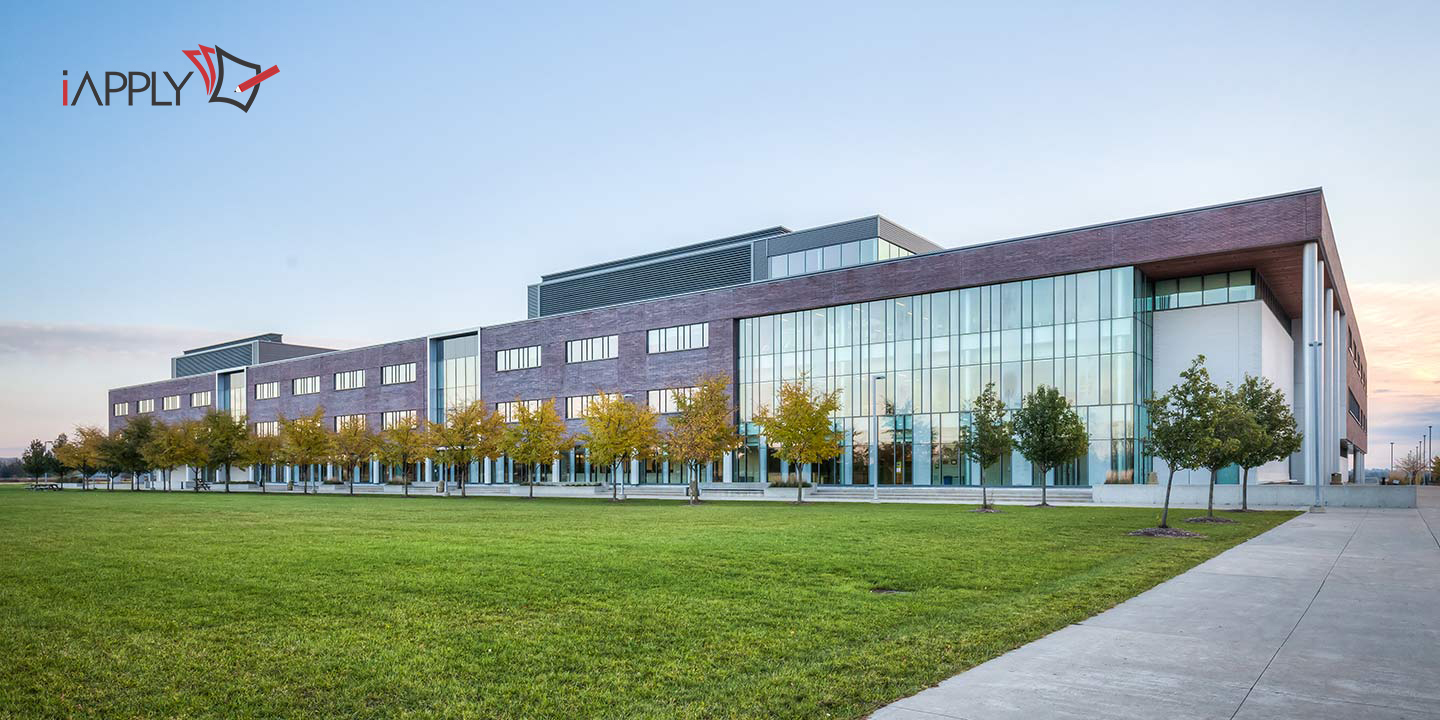 Conestoga has a wide range of programs that it offers at various levels- graduation, post-graduation, accelerated, pathway programs, continuous and trade and apprenticeship programs, both full-time and part-time, and with the option of cooperative (or co-op) education.
The programs are administered through 11 well-known schools for business, community service, applied computer science and information technology, language and communication studies, liberal studies, creative industries, culinary arts, engineering and technology, trade apprenticeship and workforce development. The students also receive exceptional guidance and mentoring by well-trained faculty of the college and labs with the latest equipment for research and experimentation, application based-courses, opportunities for field experiments and career advisory services.
The wide range of learning opportunities at Conestoga include the following courses:
Administrative Business Management
Advertising and Marketing Communications
3D Computer Animation
Applied Manufacturing Management –Mechatronics
Supply Chain and Operations Management
Construction Management
Computer Applications Management
Game Design
Global Business Management
Interior Decorating
Journalism
and many more.
Student Life at Conestoga
The college holds as much significance for co-curricular activities as much as they do for academics. It has centres for recreation that have facilities like gymnasium, fitness centres, running tracks, and wellness centres, and sports complexes for indoor soccer, rugby, basketball, softball, badminton and volleyball. Student teams also actively participate in inter-college competitions. Book stores, library and housing facilities for international students are also made available within campuses. With all else, encouragement towards students who need extra help in the form of tutoring, writing and learning skills is given.
Scholarships for International Students
Entry level and regional scholarships for international students are listed as under:
- Entrance Excellence Scholarship
- English for Academic Studies to Post-Secondary Studies Scholarship
- Second Program Scholarship
- Regional - Degree Entrance Scholarship
- Regional - Diploma Entrance Scholarship
- Regional – Graduate Program Entrance Scholarship
Admission Requirements
For admission to any post-secondary program in Conestoga, the students must meet the program admission requirements, along with proof of English language proficiency which is given as under for different levels of education.
Degree – 6.5- IELTS (no less than 6.0), 88 - TOEFL
Diploma/Certificate – 6.0- IELTS (no less than 5.5), 80 - TOEFL
Graduate Certificate - 6.5- IELTS (no less than 6.0), 88 – TOEFL (required scores may vary for IT and engineering programs)
Documents Required
For Certificate/Diploma and Degree Program - Higher Secondary Certificate / Intermediate Certificate / Pre-University Certificate Statement of Marks and Transcript of Study
For Graduate Certificate Programs - Diploma / Degree certificate mark sheets and Transcript of Study
How to Apply to Conestoga with iApply
?The platform that iApply is provides ultimate ease in applying to academic institutes across Canada debunking all the challenges that students and their guardians faced. With this multiple application management tool, students can choose where they want to study in Canada in terms of province and college or university they are eligible for, and even apply filters for fee, backlogs, student strength, university features and location.
The under-listed steps can be followed to apply for a program to study in Conestoga College.
> Search by Institute
> Select from any of the campuses of Conestoga College
> View Details of the College
> Browse programs
> Check for eligibility
> Shortlist
> Apply
The platform has education opportunities for students for all kinds of post-secondary academic interests and the provision to filter options according to their preferences.
See what it has in store for you by logging on to iapply.io today.
---