The Best Universities To Study Abroad In Nova Scotia
Fri May 1, 2020
713
Nova Scotia is a beautiful province in Eastern Canada and is one of the most densely populated areas in the country. It is resplendent with natural beauty and stunning visuals and looks like it came straight out of a movie. Along with an abundance of natural beauty and vast landscapes, Nova Scotia has gained immense popularity among students from all over the world who come to Canada in search of better education and life.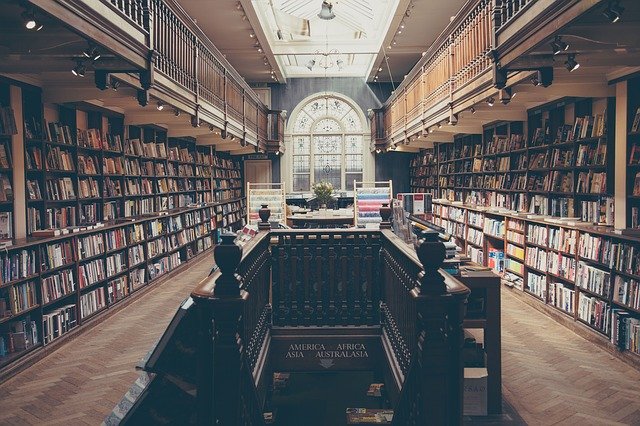 Nova Scotia has a number of highly acclaimed universities and colleges and has become a top choice among international students. Over the years we see more and more students traveling to Nova Scotia to gain higher education and turn their lives around. This write up gives a detailed description of the top degree-granting institutions in Nova Scotia.
DALHOUSIE UNIVERSITY
Dalhousie University is popular for its outstanding education quality, and wide range of career and research opportunities. Located in the beautiful city of Halifax, Nova Scotia since 1818, Dalhousie attracts students from around the world. Dalhousie University has three campus locations within the Halifax Peninsula and a fourth, the Agricultural Campus, in Bible Hill, Nova Scotia. It is a co-educational institution with more than 18,000 students and 130,000 alumni around the world. The university's notable alumni members include a Nobel Prize winner, 91 Rhodes Scholars, and a range of other top government officials, academic, as well as business leaders.
ACADIA UNIVERSITY
Established in 1841 as Queen's College, Acadia University is a post-secondary academic institution located in Wolfville, Nova Scotia. With a highly diverse student population from at least 50 countries across the globe, Acadia University is home to almost 4,000 full and part time undergraduate students and almost 600 part and full time graduate students. Acadia University has a greatly diverse student population on its campus and it has effectively succeeded in managing the student population over the years. The institution has no left no stone unturned to make the students feel at home and comfortable around campus.

SAINT MARY'S UNIVERSITY
Located in Halifax, Nova Scotia, Canada, Saint Mary's University is the province's second-largest university, marked by iconic buildings, green spaces and fresh ocean air with a rich 217-year history. It was established in 1802 and with almost 29% students hailing from almost 115 different countries across the world. On June 16, 2004, St. Mary's College officially became St. Mary's University College and was authorized to grant its own Bachelor of Arts (BA) degrees. St. Mary's University (SMU) is an top-quality educational and research university that helps students gain affordable, career oriented, and highly valued degrees in the LIBERAL ARTS, SCIENCES AND EDUCATION. St. Mary's has 875 full- and part-time students, 80 full and part-time faculties and an average class size of 25.
ST. FRANCIS XAVIER UNIVERSITY
Located in a small town called Antigonish on the northeastern coast of Nova Scotia, St. Francis Xavier University is an undergraduate academic institution established in 1853. Often referred to as one of Canada's oldest and finest universities St. Francis Xavier University has received highest ratings in Canada in Globe and Mail's annual University Report Card in key categories such as most satisfied students, quality of education, class sizes, campus atmosphere and career preparation. For over 165 years, it has helped shape the world in which we live. It has efficiently produced a prime minister, provincial premiers, Rhodes scholars, scientists, community and business leaders. SFXU offers degrees programs in numerous fields such as arts, science, business, education, and applied sciences. It is highly popular for delivering highly personalized education, keeping class sizes small and ensuring students are taught by committed full-time professors, most with PhDs.
CAPE BRETON UNIVERSITY
Cape Breton University located near Sydney, Nova Scotia is the sole post-secondary academic institution located in Cape Breton Island. It was established in 1951 and was formerly known as University College of Cape Breton. It later transformed into the Cape Breton University and Undergraduate degrees are offered in the Liberal Arts, Business, Science and Technology. Cape Breton University is home to more than 4,000 full-time and part-time students from local, regional and national locations. CBU also houses over 1,000 international students representing more than 50 countries. It offers financial aid in the form of entrance and in-course bursaries.
NOVA SCOTIA COMMUNITY COLLEGE
Nova Scotia Community College often abbreviated as NSCC is a community college at the services of the people of Nova Scotia, houses at 13 campuses and 3 community centers. It was established in 1996, the college delivers over 120 programs in five academic schools: Access, Business, Information Technology & Creative Industries, Health & Human Services, and Trades & Technology. They reflect the labor market needs and opportunities in Nova Scotia.NSCC's primary objective is to guarantee student success and ensuring they are employed well within the first few months of graduating. The College has a record of employment of over 86% of graduates. Each year, NSCC welcomes more than 25,000 students from countries all over the world.
Apart from the above-mentioned institutions, Nova Scotia is home to a number of amazing universities and colleges which have graduated countless students and kept their hopes of a better life intact. Most of the students who graduate are employed within 6 months of graduation and achieve great success in their respective fields.
---