Best Hospitality Management Colleges For International Students In Canada
Thu April 2, 2020
946
As the world is progressing, a number of new fields and professional choices are surfacing. Hospitality Management is one such career path that has seen a rapid rise in the past few years. As more and more people have started traveling and exploring the world the hospitality industry has seen a boom and transformed into a billion-dollar enterprise.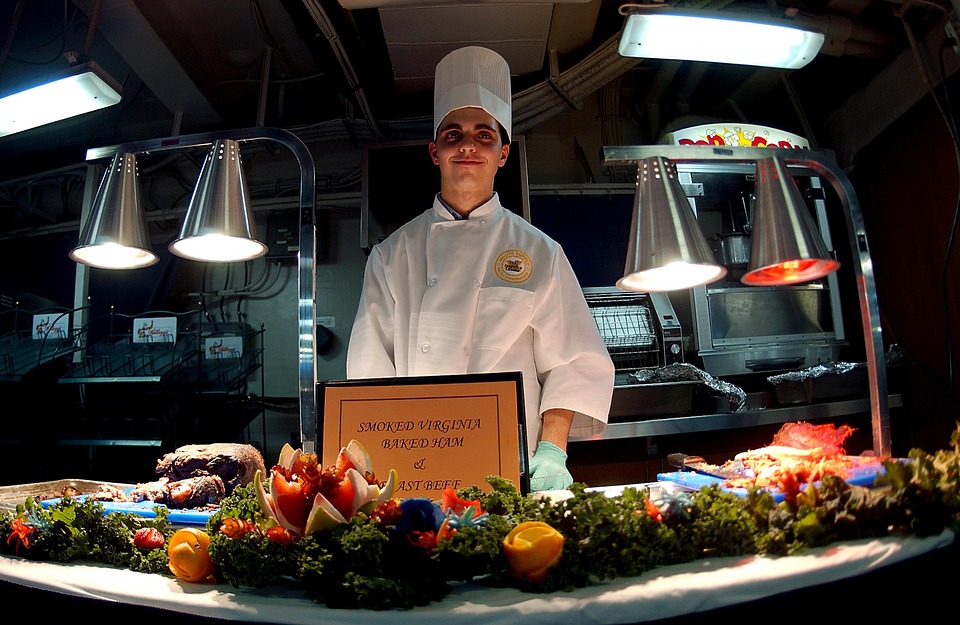 The Hospitality Industry is a section of the service industry that essentially deals with leisure more than basic needs. It works closely with the hotel, food and travel industry and as times passes we see a number of students from all around the globe have been seeking admissions in hospitality programs. The extremely lucrative and profitable hospitality industry in Canada has been attracting a lot of young people who wish to study this field professionally and seek a well-paying job.
Mentioned below is a well-detailed list of the best hospitality management colleges for undergraduate students in Canada.
IMPERIAL HOTEL MANAGEMENT COLLEGE
IHMC is one of the finest and most popular hotel management college in Canada. With campus locations in Vancouver and Victoria, IMHC has state of the art facilities, highly experienced and trained staff and an amazing campus. The college has been accredited by by the PCTIA, Ministry of Advanced Education British Columbia and also accredited by the BC Education Quality Assurance. The college offers two major programs in hotel management :
1. Executive Hotel Management Diploma Program - 9 months
2. Advanced Diploma in International HM - 12 months
CENTENNIAL COLLEGE
Centennial College is an acclaimed Canadian institution that is almost five decades old and has been ranked among top Canadian institutions. The college is home to a stellar department of hospitality management and has successfully graduated numerous students who went on to achieve great heights. Centennial offers three major programs for students in the field of hospitality management:
1. Advanced Diploma in Hospitality and Tourism Administration
2. Certificate in Hospitality Foundations
3. The diploma is Hospitality - Hotel Operations Management
SELKIRK COLLEGE
Established in the year 1966, Selkirk College is a community college in British Columbia. It has a total of 6 campus locations and 2 learning centres and educates up t 2,700 students each year. The Hospitality and Hotel Management program at Selkirk is a top choice among students due to its highly experienced staff, amazing technology and a student-friendly atmosphere. The major courses offered are:
1. Cook Training, Professional
2. Culinary Management Diploma Program
3. Golf Club Operations Online Certificate Program
4. Post-Graduate Diploma in Business & Tourism Management
5. Resort and Hotel Management
6. Ski Resort Operations and Management
SENECA COLLEGE
Seneca College is a premier Canadian educational institution that has been popular with the students since its inception. The college was established in the year 1967 and is widely renowned for its academics. The hospitality management programs at Seneca have great placement records and most students get placed within 6 months of graduating. The hospitality management programs are offered at the Markham Campus founded in the year 2005. Students also gain an important credential in the form of Ontario College Certificate. The major programs offered are:
1. Two years course in Hospitality Management and Restaurant Management program
2. Two months course in Hospitality Foundations
GEORGE BROWN COLLEGE
George Brown College was established in the year 1967 and is one of Canada's top most colleges in the field of hospitality management. It has an amazing infrastructure, international level staff, and a stellar placement record. George Brown has become a brand in itself and is becoming the top student choice. The Centre for Hospitality and Culinary Arts at GBC offers programs in two schools: The Chef School and School of Hospitality and Tourism Management.

VANCOUVER PREMIER COLLEGE OF HOTEL MANAGEMENT
Home to students from over 50 countries across the globe, Vancouver Premier College of Hotel Management is a top notch academic institution. It has attracted students from all across the world and over the years its student strength has increased manifold. More than 75% of its graduates gain employment within the first six months and have been placed in over 22 different countries. The courses offered are :
Diploma in Hospitality Management
Diploma in Hospitality Operations
Certificate of Specialization in Event Management
Certificate of Specialization in Food Service Management
Certificate of Specialization in Marketing & Sales Management
Certificate of Specialization in Rooms Division Management
---