Best Colleges and Universities to Study in Quebec
Tue November 24, 2020
1325
The largest province by territory in Canada, Quebec is bordered by three US states including New York. With French as its official language, it has a predominantly French-speaking population. Quebec fulfils students' study abroad dreams and especially that of living in France without actually going to stay in France. It provides a cosmopolitan experience replete with French culture and architecture but offers programs for students in the English language as well that helps them undertake higher education without learning French.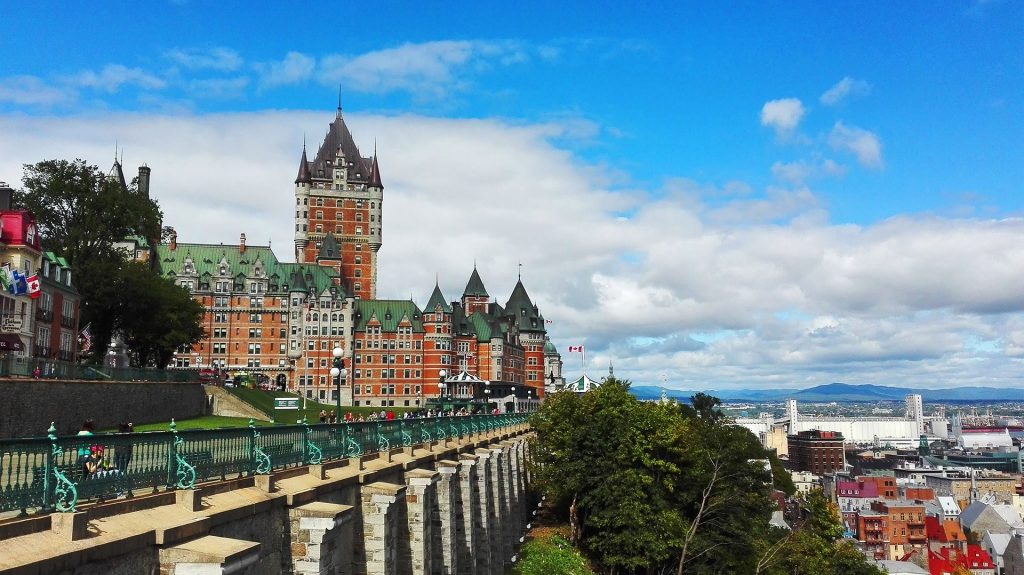 What's more is that if a student is willing, they can learn the language and be paid for it too. Education here is affordable as tuition fee for international students is lower even compared to all other Canadian provinces. The quality of education, serene and peaceful environment and low cost of living makes it one of the most congenial places for students to be in.

Academic institutes here are much sought-after by aspirants who wish to study in Canada for various other reasons as well. Some of the top colleges and Universities in Quebec are:

McGill University
The best private Canadian university, McGill is internationally known for its work in medicine, chemistry, and biology that takes its ranking among the best for medical doctoral programs. As an open research university, it has the highest percentage of PhD students in a Canadian research university. The university offers over four hundred programs through its fifteen research centres and also provides a great number of undergraduate and postgraduate courses in diverse areas of study including architecture, anthropology, biomedical engineering, business analytics, chemistry, and chemical engineering with excellent opportunities for internship. One of the campuses of the university is devoted to courses and programs related to agriculture, environment, nutrition and parasitology. The students and faculty of McGill have made a lot of remarkable discoveries and formulated theories like advancements in the atomic theory, creation of genetic codes and for the understanding of DNA and the beginning of sports like hockey, football and basketball which have been a significant contribution of its prominent alumni to this eclectic world.
In times when the world is struggling with a health situation, a McGill led online vaccine tracker provides real-time updates on the progress made in the development of a safe and effective vaccine.

CEGEP College
The name, a French acronym for Cégep de la Gaspésie et des Îles, CGEP is a bilingual college that provides general and vocational education under its pre-university, technical undergraduate and graduate programs. The disciplines of arts, business, technology, and healthcare are the most preferred ones by students. Through their profession driven curricula, the college ensures that students are competent to take on the challenges of professional and further academic life.

Vanier College
It is a public English Language academic institute in Montreal, Quebec that offers both pre-year university and technical fields. Architectural technology, animal health technology, computer engineering, computer science, industrial electronics and nursing, respiratory and anaesthesia technology, special care counselling professional music and sound techniques, are some of the popular career programs among students that are offered by the institute. The college has its affiliations and partnerships with academic and athletic associations for a well-rounded learning experience. The pre-university programs commonly span over four semesters and are available in a wide variety of disciplines.

Herzing College
Herzing College is well known for its high-quality education, market-driven courses and professional curricula which provides all its programs in two languages - French and English. The college also offers opportunities for students to work with regional and local employers while perusing their programs. It provides both online and on-campus healthcare, technology and business programs for those beginning their careers. Certifications in French are also provided at the institute with flex-ed programs that enable students to adjust class timings to their needs.

LaSalle College
LaSalle College is well known for its programs in business and technologies, fashion arts and design, hotel management and tourism, social sciences and education, and VFX and game design, besides some being offered as a part of remote learning programs. The region holds high standards of deliverance of courses, industry network and newly equipped facilities. In all, the college offers more than 60 pre-university, technical and professional programs.

Matrix College
Matrix college is a private college offering that specializes in post-secondary programs in Business, Technology, and Engineering. The institute provides a huge range of in-demand trainings that are authorized by vendors and or those independent of the vendor system apart from facilitating lectures with the best instructors, accelerated training, and targeted course content.

M College OF Canada
The college is known for its programs in business, health and technology through its varied courses strives to help students actualize their potential by equipping them with the right tools and skills that they'd need to enter the workforce. The institute also offers AEC programs that provide short term technical training to adult learners to upgrade their skills to stay up-to-date in the job market.
Finding some of the best colleges and universities in Canada isn't a challenging feat any more, with comprehensive lists of academic institutes and filters to find that one program or academic institute that best suits the needs of the students. If you want to study in Canada then, log on to iapply.io today and experience the ease.
---