Best Colleges and Universities in Vancouver to study in 2021
Mon October 12, 2020
1018
Vancouver is a vibrant city and seaport on the west coast in the province of British Columbia. It is one of Canada's most densely populated cities and is ethnically diverse that makes it's the third-largest metropolitan area in Canada.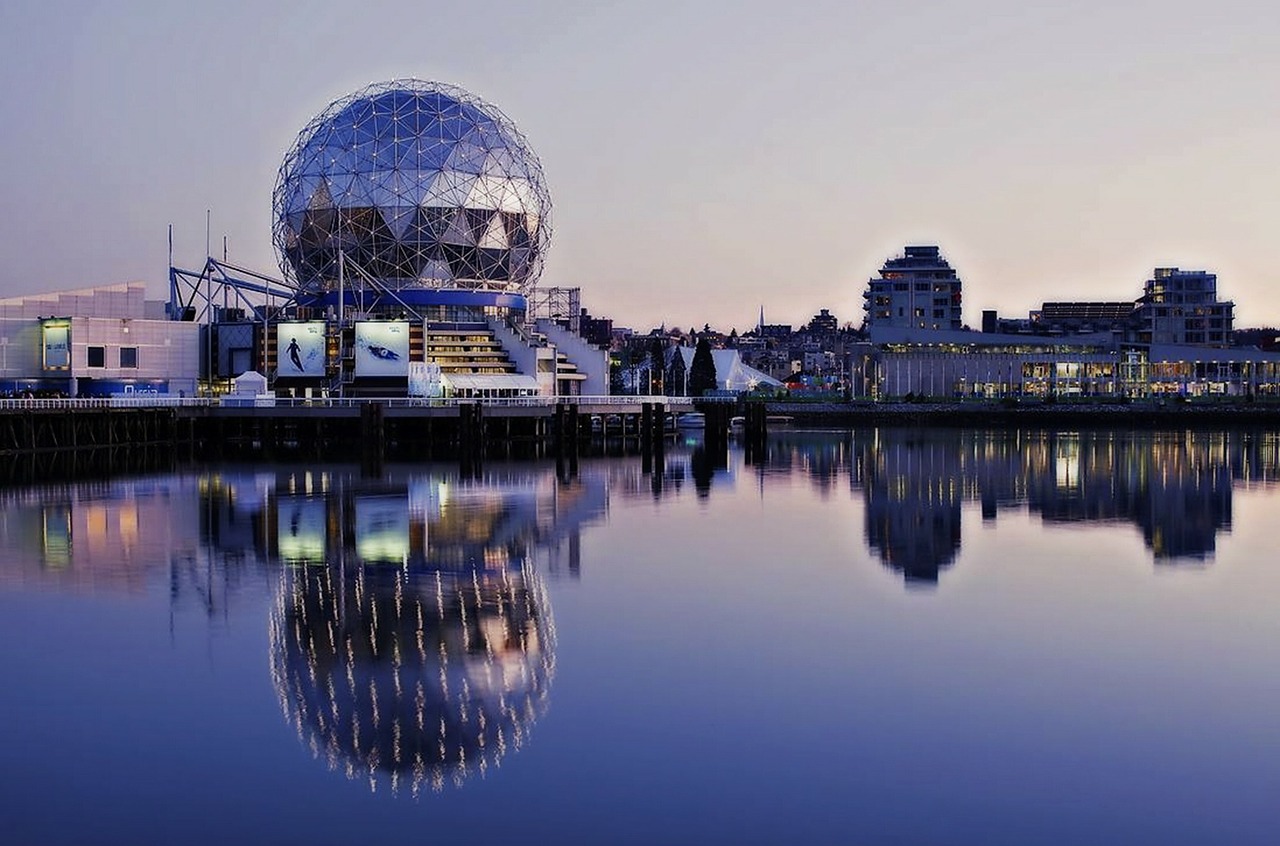 Vancouver consistently gets named as one of the top five cities in terms of livability and quality of life, among the cities of the world. Its urban planning is so distinct that it has its own name for its design philosophy, Vancouversim. Lately, the film production studios that have sprouted in and around the city have transformed it into the largest film production centres in the North American continent which has succeeded in securing the name of "Hollywood North".
This constantly progressing city with such vast avenues for work and study also houses thousands of students through some of the top colleges and universities in Canada. For students exploring one of the most amazing study abroad options, Vancouver is the place for them.
Vancouver has some of the highly ranked academic institutions in the country; some of the best are listed below:
The University of British Columbia
It is an open research university, also recognized as the most international university as per the latest studies for the diversity of students that study here. The university commits to support innovation of ideas, discovery and learning. Programs in a wide array of disciplines are offered incorporating those like applied sciences, architecture, medicine, law, dentistry, anthropology, philosophy, ancient culture, religion and ethnicity under undergraduate, postgraduate and joint academic programs along with joint academic programs, exchange programs and distance education. The most notable alumnus amongst many others is the current Canadian Prime Minister Justin Trudeau.
University Canada West
It is a private university in Vancouver that offers a range of undergraduate and postgraduate programs in business and management. It is well known for its innovation and effectiveness in preparing students with motivation, zeal and professionalism to hold high-level positions in companies and to be a leader of the society.
Langra College
Langra College is an independent college, located in the territory of Musqueam Indian Band. It offers a host of courses under arts, history, creative writing, photography, general education, film arts, digital and print publishing, general education, design formation, English, fine arts, journalism and theatre arts, mobile app design, kinesiology, nursing, early childhood education, childhood studies, peace and conflict studies, bioinformatics, data analytics, computer science, which are only a few to name. Notable alumni have taken the name to greater heights by working in the fields of writing, politics, film and journalism.
Columbia College
It is a privately owned institution that acts as a university transfer college. A decade back, it became the first private institution to offer Associate of Arts and Associate of Science Degrees. One of its unique provisions is a huge number of refugee bursaries. It has been a leading institution in providing education to international students, and its core principles include encouraging lifelong learning, fostering student success and providing ways to quality higher education. It offers transfer programs for students who have completed senior high school and the courses offered in college can be transferred to universities in and outside the province.
Capilano University
An open university in Vancouver that offers undergraduate degree programs and dual degree programs, it gets enrollment of close to fifteen thousand students in for-credit and non-credit courses. The programs include a wide range of courses including film and animation as its top disciplines. Its experience faculty, workshops, professional lectures and industrial visits provide students great guidance and catapult them to brilliant prospects. The university also offers an exceptional athletics program with soccer, basketball and volleyball teams lead by award-winning coaches and state-of-the-art equipment.
Vancouver Community College
The college initially came together as a merger of four institutions which now has three campuses. It offers both part-time and full-time college. It offers distinct programs aesthetics and makeup, instructor training, transportation trades, baking and culinary arts students with disabilities and youth training in trades, human and family services.
Eton College
It is a leading academic institution in tourism and hospitality, flight attendant training, and business administration. The ways of educating aims to build student capacity for them to transition into steady career with top employers in the industry.

Vancouver Institute of Media Arts
Vancouver Institute of Media Arts, also known as VanArts, is ranked as the sixth among the top 100 international animation schools in the world. Its founding program director is the academy winning animator-director Lee Mishkin offering programs in 2D/3D character animation, acting for films and television, broadcasting and online media, professional photography, game design, VFX and web development and interactive design.
With academic institutes specializing in various disciplines and having alumni that become torchbearers for others, the impact of these institutes has been inspirational.
If your dream is to study at one of the top Canadian colleges and universities too, don't wait and explore your options via iapply.io today or give a call on our toll-free number – 1800 890 1775 and let us guide you through the entire process.





---