Beginner's Guide To Study In Canada
Tue March 31, 2020
851
Canada is of the most sought after study abroad destinations for international students. It is the largest country in North America and consists of 3 territories and 10 provinces. Canada is located in the northern part of the continent. Because of its friendly study visa policies, Canada has now become the third leading destination for international students with a staggering 642,000 foreign students. Besides this, the international student population in Canada has tripled over the past few years. Therefore, if you are planning to study in Canada, then read the following blog for guidance.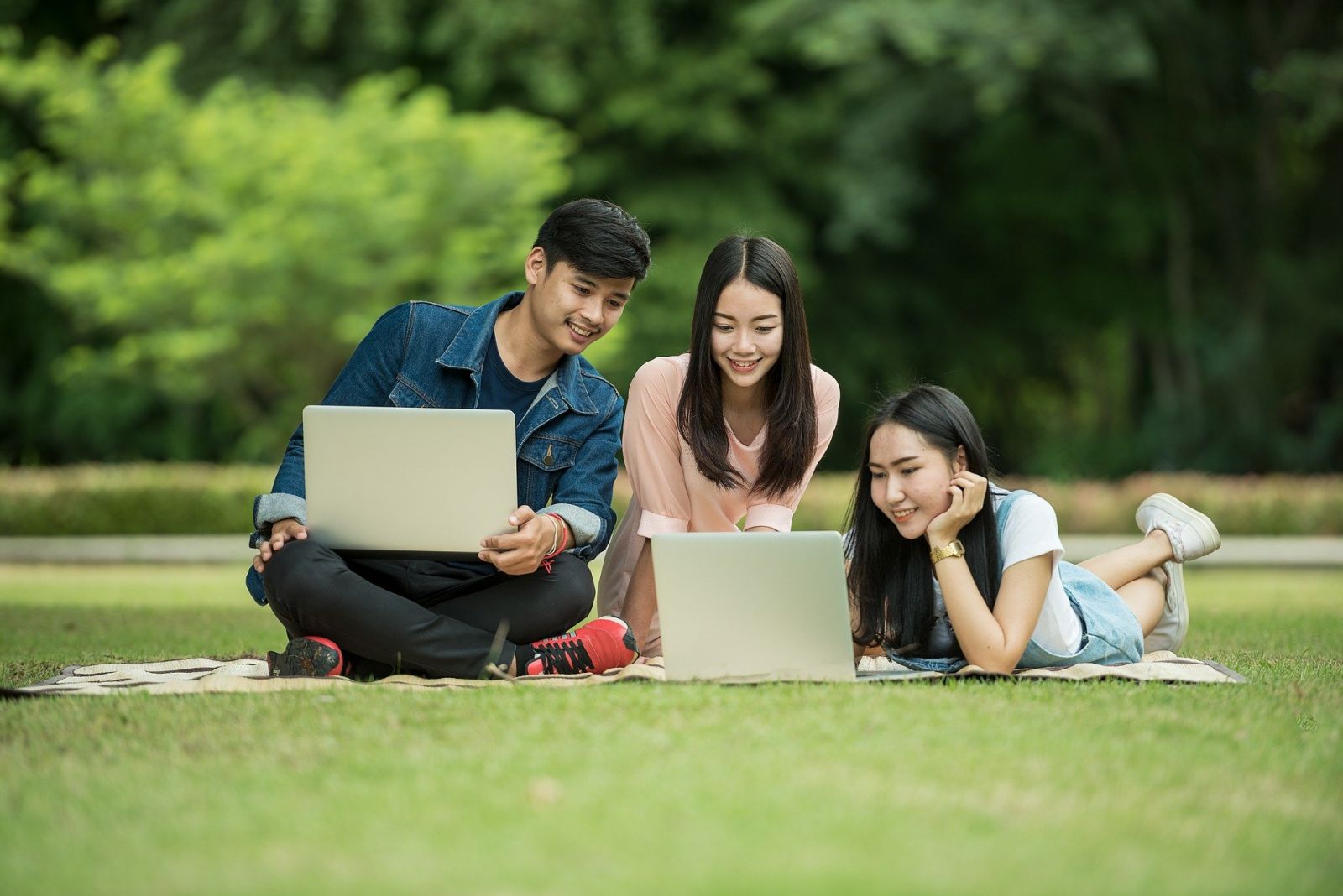 To study in Canada, the first step you have to take is to apply to top Canadian universities and colleges. Once you get accepted, you have to apply for a study permit. Don't worry, in this guide, every question will be answered.
Education System
Before starting, we want to talk about the education system in Canada. The education system of Canada is very different from that of Indian education. We all know that there is more emphasis on the theory, whereas, in Canada, it is an amalgamation of theory and practicality. Students are given practical lessons so that they are job-ready. It focuses on the overall development of the student.
Safety in Canada
Canada is one of the safest countries in the world. It has the highest standards of living. Here people are not judged based on appearance or ethnicity or race, but rather by their character and actions. Because of safety, students can roam freely anywhere in the country irrespective of the time. Students and locals can enjoy the fantastic nightlife that Canada offers to them.
Lifestyle tips
Canadians are proud of their diverse population and multiculturalism. Now that you have decided to study in Canada, it is imperative to get familiar with the Canadian lifestyle so that you don't offend its citizens in any way.
Following are some of the tips:
• Make sure to be on time for both social and professional meetings.
• Make sure you are respectful in conversation and your behavior.
• Always remember to show respect to the opposite gender, as Canadians believe in gender equality.
• Never crack jokes or pass comments that are insulting to other people's race, gender, religion, sexual orientation, or disability.
Language
French and English are the two official languages of Canada. Students may encounter issues like picking or understanding the local accent right away, but eventually, you will be able to understand.
The way to overcome this issue is to speak slowly and don't be shy about asking others to speak slowly if you are facing trouble understanding them.
Accommodation
After applying to top Canadian colleges and universities, the next step is to look for accommodation. You first have to decide whether you want to live on-campus like in a hostel or off-campus like in a private apartment or home-stay. The decision to choose either on-campus or off-campus depends on your budget and various other factors. If you have joined some extra-curricular activity or a club, then you will either have classes early in the morning or in the evening after your classes.
Orientation
Orientation week is not only mandatory but also very important for international students. Therefore, make sure you arrive before it starts. It is crucial because you will be meeting your professors and classmates for the first time. Also, you will enroll in your classes.
How to get Admission to Canadian Universities?
To secure a place in the top Canadian Universities, you first have to decide which course or program you wish to study as Canada offers a wide variety of programs to the students to choose from. But, remember, for each course, Indian students need to meet a minimum English language and academic scores requirement. Students need to have a minimum academic record of 65% and above in their 12th for arts courses, 70 - 80% and above for Science/Commerce field.
Documents
The following documents are needed:
• Attested copies of mark sheets of Standard 10th, 12th, and your undergraduate degree (if applicable)
• Minimum two academic reference letters from professors who have taught you most recently
• If you have work experience, then two letters of recommendation from your employer or manager.
• Statement of Purpose (SOP)
• Resume
• Photocopied score reports of GMAT / IELTS / TOEFL
• Portfolio (if Students are applying for art and design courses & Architecture programs)
• Others (certificates/achievements and extracurricular activities)
• Proof of funds
• Medical Tests
Application fee
All top Canadian academic institutes require you to pay an online application fee while applying to a particular course. The fee amount will differ from college to college and course to course.
Steps to apply:
• Search for academic institutes and courses
• Contact colleges and universities and visit websites for information
• Shortlist your programs and colleges/ universities
• Entrance exams SAT, GMAT, GRE, TOEFL, IELTS
• Write SOPs and ask for LORs
• Apply to the shortlisted academic institutes, which fit your interests
• Appear for video interviews in case you are shortlisted
• If accepted, apply for a student visa
Exams require to Study in Canada
a. Language exams
The students have to take the International English Language Testing System (IELTS), Test of English as a Foreign Language (TOEFL) and PTE, short for the Pearson Test of English (PTE). These are required to be taken by the student to get admission to colleges/ universities. All these exams follow different formats, structures, and result bands. These tests are all different in many ways, and all academic institutes ask for anyone of the results.
1. General exams
• GMAT, also known as Graduate Management Aptitude Test, is taken to measure the mathematical, English, and reasoning abilities of the potential MBA aspirant who wants to study business or management.
• GRE, also known as Graduate Record Examination, is another test required to be taken by students applying to MA or MS programs.
• LSAT short for Law School Admission Test is a standardized test and is an integral part of the law school admission process. It measures the reading and verbal reasoning skills required by law schools.
• SAT short for Scholastic Assessment Test measures literacy and writing skills needed for academic success in college. It assesses how well the applicants can analyze and solve problems-skills they learned in school.
Requirements for a Student Visa in Canada
Applicants need to fulfil the following conditions:
Applicants should apply for the Canada student visa once they receive their acceptance letter. It is recommended to begin your visa process around June if you are planning September intake. The following are the documents needed to apply.
• Letter of acceptance
• Proof of financial support.
• Transcripts, diplomas, certificates, and degrees.
• TOEFL, SAT, GRE, or GMAT scores
How to Apply for Student Visa?
1. Apply online
To apply online, you should have scanned copies of all your documents so that you could upload them without any hassle. Also, make sure you should have a valid credit card for payment.
2. Apply in person
Make sure you download the application kit and read the instruction guide properly. The instruction guide holds important information about study permits and has other instructions to help you complete your application.
If you are planning to study in Canada but don't know where to start, then that this post will help you make up your mind. If you are still confused and don't know where to start, Just fill in your details at our iApply call back form to get a call back from us. We will help you look for top academic institutes and courses matching your eligibility criteria, and you can apply from the comfort of your home. For us, your future is important, and so is your health, therefore, you can apply online!
---