Bachelor of Business administration (BBA) in Canada- complete guide
Wed May 27, 2020
930
Have you ever imagined yourself as a presenter in a meeting, where you are coming up with brand new techniques to boost your sales or developing new consumer products or collecting profitability data of a recently launched product?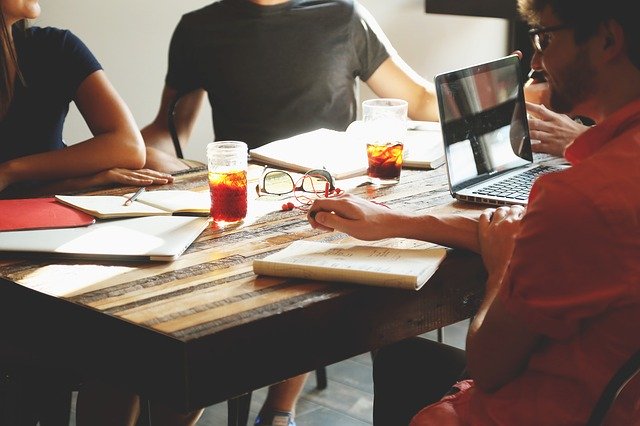 How did you feel imagining yourself in these roles? Amazing right?
Yes, you can have all that, and studying BBA (Bachelor of Business Administration) from top Canadian universities and colleges is your first step towards becoming an important person in the business realm and securing your place in the international marketplace.

By studying BBA from world-renowned universities in Canada can help you maximize your chances of success in Canada. The degree is not all about learning about business, or marketing, or so. But instead, the degree will help you learn critical time-management skills and will improve your communication skills.
The best part about studying BBA from Canadian academic institutes is that they put theory into practice to build technical and leadership skills required in the job- market.
Types of Specializations
BBA is a huge umbrella course that has many specializations under it, and students can choose any of the following domains and look for future career prospects:
Some of the specializations are given below:
Marketing: It is one of the major ever-evolving keys in the world of business and brands. In layman's language, it is a major promotional tool that is required in every type of business today. BBA in marketing opens doors to many endless career possibilities. It will help students read consumer behavior, market trend, product promotion, advertising, and many more.

Finance: BBA in finance is one of the most sought after fields among international students. It helps students learn about budgeting, capital management, costing, and many more.
International Relations: This specific domain is one of the most exciting fields for students. It helps students understand how international business works and exposes them to the fundamentals of business administration.

Entrepreneurship: It is the best field for those who want to start their own business. This field will help them build a basic foundation on how they can start their own business, study the market trends before starting one, also develop social and moral duties as entrepreneurship and many more.
Human Resource Management: It is one of the fields where students study recruiting and managing human resources in the companies.
Operations: In this field, students learn about production management, or how to develop relations with vendors and customers and more.
Career Outlook
Once you have completed your BBA, you may find work in a variety of fields like accounting, advertising, operations, retail & sales, human resource and what not! You see, there are endless possibilities. You can find employment in the following range of employers:
a. Marketing firms,
b. Small or large businesses,
c. Export management firms,
d. Financial institutions,
e. You can launch your own business…
The following table will give you a fair idea of jobs available in the job market and average salary median:
| | |
| --- | --- |
| JOB PROFILE | JOB DESCRIPTION |
| Marketing manager | The marketing manager has to develop, and execute marketing plans for the entire organization. Their main goal is to formulate strategies in order to attract potential customers. |
| Accountant | His/ her work is to prepare the list of assets, liabilities and capital account entries of a company. They also have to compile and analyze financial accounts. |
| Financial Analyst | The financial analyst has to collect operational data & then determine the cost of operations to improve the financial status by evaluating and identifying. |
Eligibility
To be eligible for a BBA course from top Canadian universities and colleges, the student must have higher senior secondary or equivalent with required scores.
Also, students need to prove their English Language proficiency. For that, the student can take either IELTS, TOEFL, CAEL, or PTE. The minimum score requirement is given below:
IELTS- 6.5
TOEFL- 88
CAEL- 70
PTE- 65
Program Type:
BBA is available in three formats and a student can pursue any of the following:
BBA Full-time: BBA full-time format is where students regularly attend classes in the university/college and complete the degree in the mentioned time frame.
BBA Part-time: BBA part-time format is where students wish to pursue either another course or a job alongside for an extra income. Please note that part-time BBA course usually takes longer to conclude.
BBA Co-op: BBA Co-operative is a unique option for students where they can merge their academic studies with career-related work experience. It is an excellent opportunity for students, as this format allows them to study BBA with a well-paid job.
If you are planning to study BBA in Canada, then look no further than iApply. An artificially intelligent platform lets you search and apply to top academic institutes across Canada.
---