Affordable Cities To Opt For Higher Education In A Low Budget
Fri April 3, 2020
662
Aspirations come crumbling when students wanting to study abroad know that the country they wish to pursue their higher education comes with high fees. Though there are options to avail of education loans still, they do not want to bear the burden of those schemes.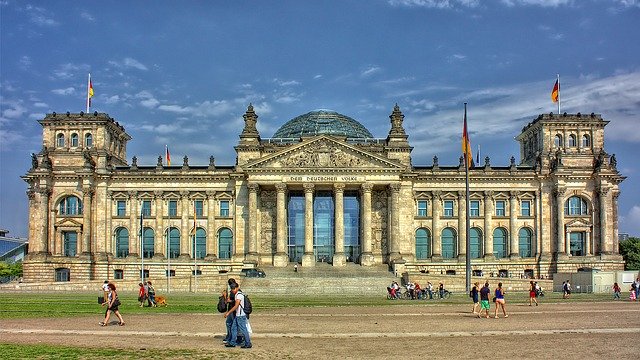 The high cost of living is another factor that daunts students from applying for studying abroad. Some scholarships are also available, but they don't cover the cost of living, which makes students give up their dreams. However, in this write-up, we are listing some of the cities that are pocket friendly and offer good education to the students allowing them to study and work to cope with the expenses.
Berlin
The German capital receives around 15,000 Indian students on an average. Higher education is almost costs nothing, which makes it popular studying abroad destination. Studying courses in undergraduate is almost free in public universities, and masters may be charged nominally. The state universities take nothing for the master's program. Students have the easy to earn for 120 full days or 240 half days, and they can make Euro 250 per week. Thus accommodating their living expenses.
Lyon
French city sees around 5,700- 6,000 Indian students and scientists who turn up annually. With 200 engineering, 150 management, and 73 public universities, fee in Lyon colleges and universities range from Euro 2,500 -3,500 for the bachelor's and master's programs. Students spend around Euro 800 to 1,000 weekly. With 964 hours of work permit, students can earn some Euro 9,500. Tough it is not enough to furnish all the expenses, but it is good to support to certain extend.
Luxembourg
A small country in Western Europe, it is rated as a 5th country for most international university by Times Higher Education. The University of Luxembourg offers a plethora of courses such as engineering, computer science, and management. Education will cost you Euro 400 for the first two semesters and Euro 200 for the next 2. You are allowed to work for 15 hours a week and 40 hours during holidays.
Munich
If you know German, you will not have to pay anything for studying in Munich. Popular for engineering, in Technical Munich University, students who opt to study in English medium have to pay a very less fee. Services charges and tickets are payable, and like Berlin and other German cities, you are free to work for 120 days a year.
Oslo
This Norwegian town hosts more than 60,000 international students who make 10% of the city's population. The University of Oslo and BI Norwegian Business Schools are famous for their business programs. Public universities do not charge education fees, and private universities also are in a budget. Students with the study permit can work while those with student resident permits are barred from working. Non-EU member students are permitted to work for 20 hours a week.
Prague
Capital of Czech, students knowing the native language have to pay nothing to study courses such as medicine, engineering, computers, etc. While the fee is high for English medium education and goes till Euro 25,000. Spending on daily life, food, and transportation lies around Euro 750, with the work permit allowed students can earn 100CZK per hour.
Vienna
This Austrian city costs as much around Euro1500 annually. While the University of Vienna may charge a little high for master's and doctorate education. You have to spend some Euro 900-1200 a month on the cost of living. For working hours it depends on your nationality.
Johannesburg
This South African city mainly speaks English and is among the cheapest for education. You spend around $5,000 for the master's course while you are allowed to for 20 hours a week. The cost you are expected to spend is around $250 a week. As compared to many cities, excellent education and low cost of living are prominent to Johannesburg.
Now you have the list of main cities where you can get the best of education in a budget. So don't wait, start applying via iApply from your home, and in a case for help call the counselors of iApply.
---