Tips to Enhance your Academic Skills before Starting your Studies Abroad
Mon May 4, 2020
773
Starting your studies abroad is not only an exciting phase, but a challenging task for many students. It is even more daunting for those students who are going to study an under graduation course right after their 12th in a foreign land.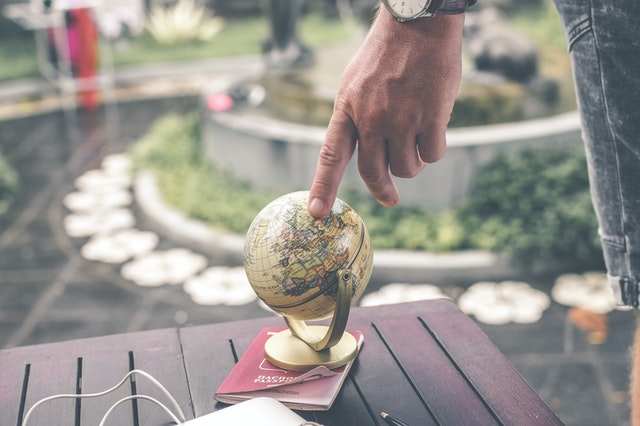 In addition to the language barriers and cultural shock, students have to study in an environment with different teaching methods, and new environment. Therefore to excel in college, you must be prepared for these challenges before. So, let us help with some of the best tips to enhance your academic skills:
1. Enroll in a Pathway Program
Enrolling yourself in a pathway program is a comprehensive way to overcome most of your challenges like the language barrier, cultural differences, a different teaching method, and many more. Top universities and colleges in Canada now offer Pathway programs to help international students improve their language skills and get a taste of the campus environment before their actual college. University begins. In addition to this, it also helps students understand the curriculum of their selected academic university.
2. Improve Your English Language Skills
Improving English Language skills is very important, especially if you are going to study abroad. If you can read, speak, and write English fluently, trust us, you are already ahead of many of your peers. You should know that most having English language skills are essential if you want to succeed academically. It is because most of the lectures are delivered in English. The accent can be different than that of what you heard here. That is why, to prove their English Language proficiency, students need to take tests like IELTS, TOEFL, and more.
For students studying abroad, English is an essential requirement for course work, research needs for their assignments, critical reading, and of course, writing. If you are interested in improving your English, then you use the following points:
a) Make a habit of reading daily. You can start by reading newspapers. The headlines that attract you the most read the entire news. Then gradually begin by reading short stories then go on to the novels. This way, you will be able to read effectively. While reading, it is apparent that you will come across a lot of new words. Make sure to write them down and try to use them in your daily lives.
b) Apart from reading, you can start watching English movies, sitcoms, and news. It is a great way to develop listening skills. It is okay to read from subtitles to understand the film at first, but as you watch them frequently, you will stop reading the subtitles. It will help you learn the necessary communication skills.
c) If you think your English language is really poor, then join some English Speaking course. When you sit for an English language test, you will be able to assess your situation thoroughly. This way, you will be able to improve yourself. Having a tutor is a proven way of learning faster! So why not start taking classes from him.
d) You should learn to write soon. As you already know that your college course work will include a lot of assignments, tests, and exams and most of them as timed. Therefore, you need to learn to write fast as it will prove to be very valuable to you while you are studying abroad.

3. Work on your Study Habit:
We know that to excel in college or a university, your study ethic must be top-notch. You need to develop good study habits prior to your departure to your overseas destination. To develop some good study habits, follow the following points:
a) Take some time and find out what time of the day works best for you, the best time when your focus is the sharpest, and when you are the most productive. By knowing it all, you will be able to schedule your day effectively for your assignments, or your homework, and more.
b) Learn how to take important notes during classes and discussions and make sure to review your notes later once you return home. Make sure you make proper bullet points, outline everything well.
Organize and manage your time well. It is imperative to make a to-do list of daily work, set your weekly goals, and always make sure you read daily for your upcoming tests and finish your assignments on time.
4. Improve Your Technical Skills
It is essential that your learning should involve in-class teaching and technology. That is why you must learn to accomplish simple tasks using your laptop or computer. You need to learn the computer skills necessary to succeed in your university/ college, including web-conferencing, typing, or online researching.
If you are planning to study abroad, but don't know which course and university you should go for, then come to iApply and our smart advisors will guide you through the entire process
---