7 Reasons to Study in George Brown College
Tue August 10, 2021
552
Choosing a college or university requires a considerable amount of looking up the right sources, knowing the relevant details, and comparing different parameters. The final choice is made based on a lot of factors that fit right.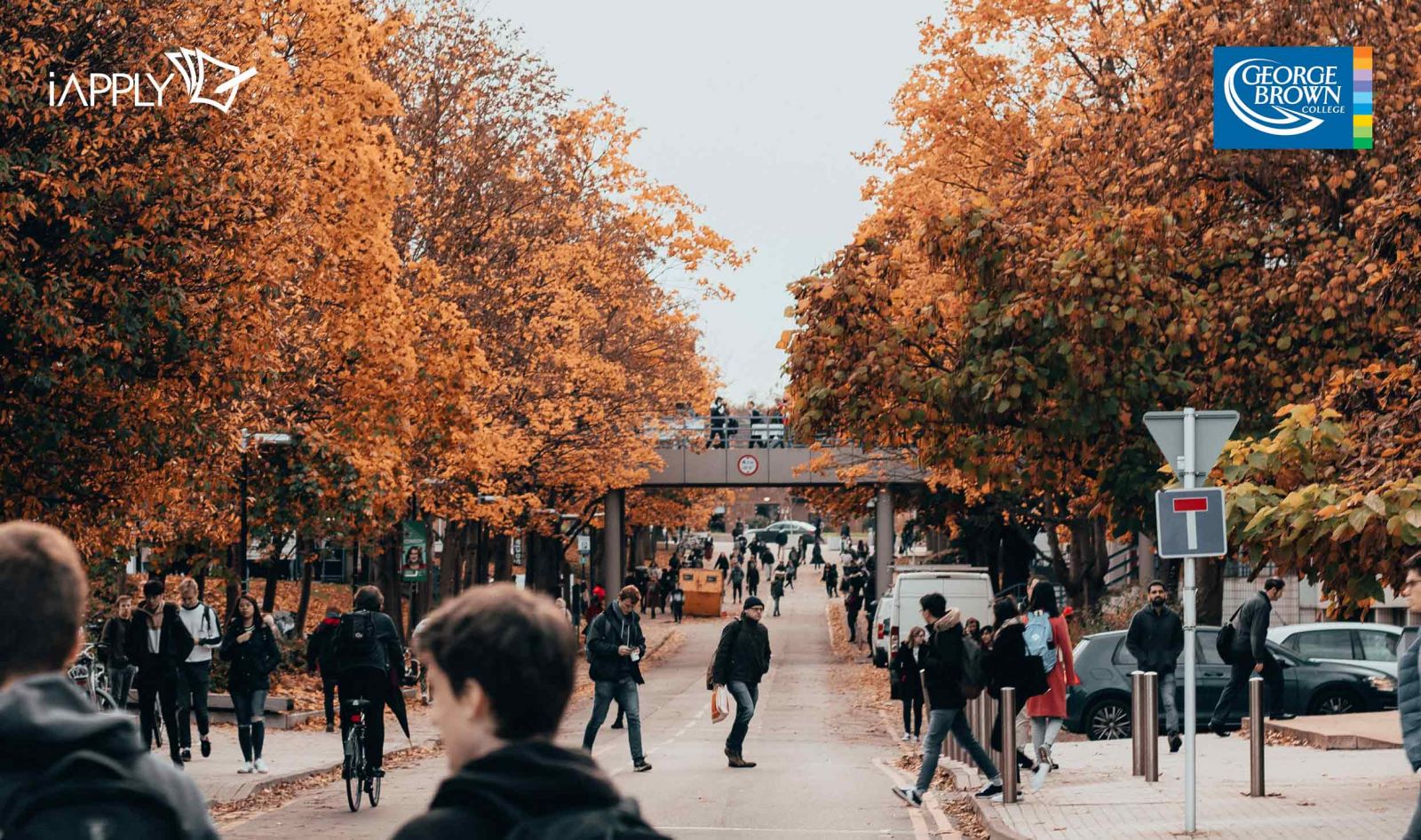 Here's an overview of one of the best Canadian academic institutes - George Brown College.
The college that is now known for its blended pedagogical methods of theory and hands-on learning in research, entrepreneurship, and social innovation was also the first college to start a distance education system.
Currently, the college has a range of programs delivered by seven centers and schools and four campuses situated at a premier location - the economic hub of North America, Toronto.
The following aspects will shed light on the different aspects of the college, worthy of an international student's consideration.
1. Programs Offered
George Brown College offers courses in various disciplines at undergraduate and post-graduate levels and has 7 centers and schools – Arts, Design and Information Technology, Business, Community Service and Early Childhood, Construction and Engineering Technology, Health Sciences, Hospitality, and Culinary Arts, and Preparatory and Liberal Studies.
Some of the most popularly studied programs are:
Fashion Management – It prepares students with the skill and knowledge to meet the fashion industry's core requirements while providing deep understanding of textiles, manufacturing inputs and processes, movement in the supply chain, and management of the value, costing, and quality of apparel.
Computer System Technician – A program in CST covers courses in network administration, system support, and web technologies and instills strong administration, troubleshooting and design skills.
Dental Hygiene & Dental Assisting – Programs in dental sciences equips the students to provide oral health care with good technical knowledge and clinical experience as much as build and maintain a relationship with the clients, community and other healthcare providers.
Interactive Media Design – This program cuts through boundaries of advertising, industrial, graphic, and new media design and incorporates elements of all three for students to gain the most competitive skillsets for the design industry.
Event Planning – This program helps students become proficient in experiential skills of planning, coordination, and execution across multiple facets of the event management industry.
Business Management - This is the kind of program that makes students ready to handle the varied aspects of business including, research, marketing, finance and strategy.
2. Campuses
The four campuses of George Brown, at different locations in Toronto, Ontario (https://www.iapply.io/blog/top-colleges-and-universities-in-toronto-to-study-in-2021) houses centres for different disciplines.
The Casa Loma Campus is home to centre for Construction and Engineering Technologies, continuing education, centre for preparatory and liberal studies, Centre for Arts, Design and Information Technology.
The Centre for Business, Centre for Arts, Design and Information Technology, Centre for community service & Early Childhood, Centre for Hospitality and Culinary Arts, Centre for Preparatory and Liberal Studies and Continuing Education make up the St. James Campus.
Waterfront Campus has the Centre for Health Sciences which includes departments of Dental Health, Health Services Management.
The associate campus, (Ryerson Campus) offers programs in Early Childhood Education and Gerontology.
3. Employability
There are 15 programs with a co-op or co-operative education option where students can apply their theoretical knowledge to practice working in the industry.
Besides such programs, the college provides career services that help connect employers to graduates, lets employers present job opportunities and monitor and review applications and hold career fairs and provides space for students, employers, faculty and staff to network.
They regularly hold sessions to model essential employability skills to ensure students have all the fundamental soft skills to work in a professional environment.
4. Facilities
The college has facilities for sports and recreation. Varsity sports include badminton, baseball, cross country, soccer, indoor soccer, volleyball, basketball.
Within the campus, students can access libraries and common rooms, human rights services, gym and fitness centres, and cafés and eateries.
A remarkable 'Safewalk program' run by the college provides free accompaniment to students, faculty, and visitors.

5. Accommodation
The college has a combined student resident facility for students of all campuses - the George. It has fully furnished 2- bedroom suites, with all the necessary amenities of kitchen, bathroom, Wi-Fi and television, common games rooms, media screen at the relaxation area and study space.
6. Tuition Fee
The fee range for undergraduate programs is CAD$ 14,500 - CAD$ 15,000, whereas for graduate programs it can be expected to be between CAD$ 14,000 and CAD$ 22,000.
7. Scholarships
George Brown College has many in-program awards for international students that are based on academic performance and community involvement (some, only academic performance) and are provided to students who fulfill eligibility requirements as outlined by the scholarship.
Multiple awards are given to students under
College Funded Scholarships
• Diploma/Degree Scholarships
• Certificate Scholarships
• English for Academic Purposes

Externally Funded Scholarships
• Kimkokran (Toronto) Scholarship
• Assist-on Scholarship
• Woori Education Scholarship

What's Special about George Brown College?
- Location in the economic hub is advantageous for students to work while and after finishing the program
- Specially designed curriculum and association with companies and organizations
- Superior quality of education and promotion of environments for reciprocal dialogue
- 89% employer satisfaction with George Brown graduates
- Safewalk program
If you're looking to study in Canada or George Brown College in the next intake, and have questions about IELTS score, admission requirements, waivers, scholarships and/or application procedure, feel free to connect with our expert advisors at 1800 890 1775 or directly log on to iapply.io to navigate and apply.
---